"win-win" business innovation model
Linghua
Overview
In order to solve the environmental pollution problem caused by MSG production, Linghua adopted 100% reuse of fertilizer production through biotechnology.
Author
Zhaoxi Liu
School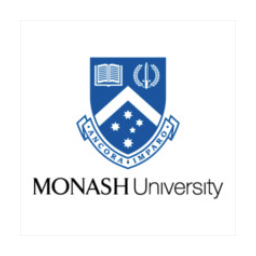 Monash University
Professor

Gitanjali Bedi
Innovation
The "win-win" innovation model refers to achieving both economic and social goals. Through independent research and development of patented technology, Linghua converts industrial waste produced during the production of MSG into amino acid bio-organic fertilizer and feed. Therefore, this process promotes the development of modern agriculture, animal husbandry and cooperation with local farmers. The cyclical industrial chain of "agricultural planting -- biological fermentation -- biological by-products -- agricultural planting and breeding -- ecological industry and agriculture tourism" creates a new regional circular economy model of two-way circulation and benign interaction between agriculture and business.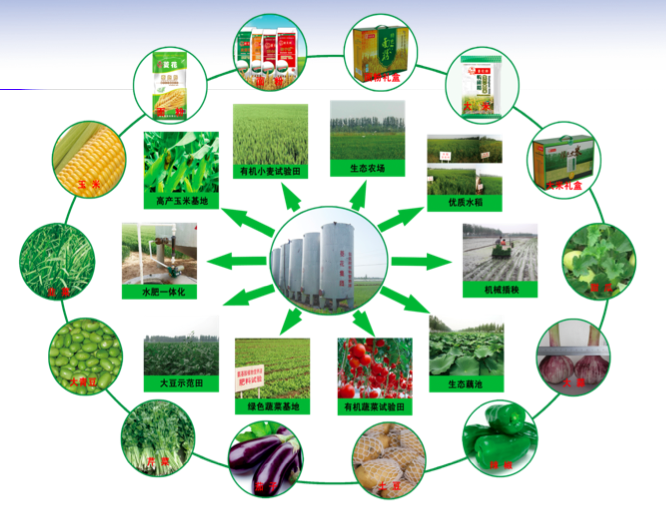 Inspiration
Linghua groups realized the production profits based on the expense of the environment are not permanent (Pearce, D. et al., 2013), and the production of MSG is a traditional heavily polluting industry. The treatment of environmental pollution is important and the company is keenly aware that sustainable development will be the trend of future business. In order to follow the trend of sustainability, it started working on improving traditional production since 2009. Therefore, reducing negative impact on the environment, and forming a virtuous circle.
Overall impact
Linghua's innovative recycling technology can be used in most food processing industries, as it has strong reproducibility and extensibility. What's more, this new bio decomposition technology is a benefit for both agriculture and animal husbandry. The company has shown that it is possible to achieve both economic and social results. At the meeting of China Agricultural Industrialization Leading Enterprises Association held on April 27, 2019, Linghua Group reported on the circular economy. This successful example will help the concept of sustainability be accepted by other companies. For short term effects of the innovation, it will reduce waste emissions and provide jobs in different areas due to the simultaneous development of multiple industries.
For long term effects, it will promote economic development, provide a feasible sample for similar industries, and fight against climate change.
Business benefit
Thanks to its innovation business model and integrated development of industry and agriculture, Linghua has become one of the most competitive brands in China, it has 16% share of the Chinese condiment market and exports to more than 80 countries. The growth of agriculture production and livestock is also significant. The reuse of waste from MSG production processes has resulted in planting more than one million acres of farmland and fed more than one million chickens. "Our company has become the country's leading enterprise in the green circular economy now, and we will continue to do so," Yang noted. Linghua's net income now exceeds 600 million RMB per year.
Social and environmental benefit
The new business model of Linghua helped society by not only providing a variety of job opportunities, but also by helping local farmers. Their impact also can be seen in the environment. In cooperation with local farmers, Linghua provides them with free technical guidance, supplies high-quality organic fertilizer and seeds at around 10% below the market price, and repurchases agricultural products at about 5% above the market price from local farmer, in order to achieve poverty reduction goals. This project involves more than 100 villages, 71,000 farmers, and increases rural workers incomes by more than 10 million yuan. As Linghua operates MSG factories now, they also need to hire people that work in agriculture and animal husbandry, and provide suitable positions for talents in different fields. The company employs not only full-time job employees, but also employs more than 1,300 temporary workers per year. Treating waste by biodegradation rather than by discharging it directly is an environmentally responsible attitude. Reduction of issuing waste gases slows the greenhouse effect, plus reduction of the wastewater discharge is conducive to protect reassuring drinking water. Agricultural innovation is directly solving environmental problems, and the world's available land resources get to feed more than 9 billion people. (Sayer, J., & Cassman, K. G. 2013). This new regional circular economy model helps both goals of no hunger and climate action. At present, the farmland of Linghua reaches a scale of 360,000 mu, with an annual output of 144 tons. During agriculture processes, all fertilizers used in planting contain amino acid fertilizers rich in nutrients that supports green organic agriculture.
Interview
Yuling Yang, Employee
Keep this story going! Share below!
Linghua
Jining, Shandong, CN
Business Website: http://www.linghua.com
Year Founded: 1979
Number of Employees: 1001 to 5000
Linghua Company was founded in 1979. It has become a national large-scale enterprise, after the development of 40 years. Linghua also became a national leading enterprise in agricultural industrialization. It is one of China's first green factories and the leader in increasing water efficiency. It is worth mentioning that Linghua has won more than 30 honors such as national emerging enterprises and national intellectual property enterprises.