Why It's More Than Just A Bean
I Have A Bean
Overview
I Have A Bean is a unique company causing a stir in the coffee world. Not only has founder Pete Leonard created an innovative method to flavor the market, but he is also serving the bottom one percent of society by providing jobs for formerly incarcerated people.
Authors
Stefhanie Rebelo Silva
Scott Dermer
Theresa Thompson
Demianna Michael
Lanting You
School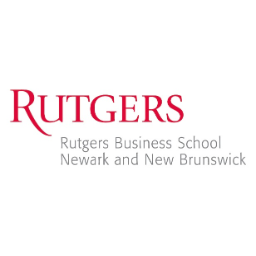 Rutgers Business School
Professor
Joseph Markert
Innovation
To do their part to contribute to a better world, I Have A Bean hires members of the community who would often be overlooked by other employers. Not only is he providing the market with the top one percent of coffee in terms of quality, but he is also doing it with a mission. I Have A Bean has branded itself on the hard work provided by previous inmates who have struggled to transition back into society by providing flexible job opportunities and work experience.

CEO Pete Leonard, a former technology innovator, created a coffee process to provide consumers with a higher flavor and top-quality product. Being an inventor and having a technology background helped pave the way for I Have A Bean. The company's social mission was inspired by Pete's Brother-in-law, who unfortunately made bad decisions in his life and landed himself in jail.
I Have A Bean is linked to the UN Sustainable Development Goals by creating an inclusive workforce and uniting what is too often considered the most unemployable people with the highest quality consumers of the coffee market. Providing positions for previous inmates has supported members of society and helped companies within the same region open their doors to the idea of helping their communities. I Have A Bean has made the ethical decision to serve the members of society who need guidance adjusting to society. Offering flexible schedules to employees who need to maintain contact with the court system while also providing a quality experience and hope for future endeavors.
Inspiration
The inspiration for Pete Lenord's innovation is derived from is his brother-in-law. His brother-in-law became the inspiration for the start of Pete's social mission that would soon become his business model for I Have A Bean. Pete used to have a prejudged view on formerly incarcerated people, considering a person only goes to prison for making mistakes or decisions that have an array of negative effects in many aspects. However, Pete's mindset changed when he had a close family member who served his time and was released. Upon regaining his freedom, Pete's brother-in-law was a skilled worker and struggled to find work due to time in prison now being attached to his name. This sparked the idea for innovation within Pete's company, giving people a second chance. Pete decided to employ a business model based on hiring formerly incarcerated people. Pete has employed over 60 formerly incarcerated workers since starting his company, and the workers he employs are free to work for the company as long as they would like or as short as they would like. Because of Pete's strong bond and love for family, he has been able to help others by giving them a second chance and purpose. He is also proving that people can change and shouldn't be judged solely on their past.
In hiring formerly incarcerated people, they need to learn the processes that make the company operate day-to-day. The workers will be taught the processes from customer service, bagging and labeling the coffee, to the bean roasting process basics.
Overall impact
I Have a Bean has two innovations, one social and one technological. Their technological innovation happens to be their coffee roasters. CEO Pete Lenord has a technological background, so he took action when he was not impressed with the average coffee roasters. He designed his own to suit his company's needs and to make superior coffee. Pete wanted to create his coffee roasters to have more control to control the quality of the coffee roast. His coffee roasting system allows him to have 600 times more control. The impact of this innovation is the better the quality of the coffee.
The technological innovation leads to top-notch quality coffee, and the social innovation allows Pete to hire employees who have a hard time finding a job. His company employs formerly incarcerated people. Pete allows his employees to stay as long as they want and as short as they want. This positively impacts the formerly incarcerated community because only a fraction of them can find jobs. By employing only formerly incarcerated people, I Have a Bean is actively trying to make a change in the community. I Have a Bean has hired 60 formerly incarcerated people over the years. This impacts the community in many ways. People who have been to jail and are unemployed are more likely to become repeat offenders. By offering them employment, this reduces the number that will return to the system.
Business benefit
The company I Have a Bean uses a computer program to precisely control the roaster machine's temperature. CEO Pete Leonard created a program that relied on his own technological background. The program could accurately control the temperature inside the roaster machine. During the roasting process, the program measures the temperature 10 times in a second, which is 600 times more controllable than other coffee roaster systems (which is 1 time in a minute). Due to the accuracy of their system, it provides a stable quality for their coffee beans taste. Because the business has improved its roaster system, it has met the high standards of customer demands and maintains long-term customer relationships. "Other coffee roaster systems operate to make the adjustment inside the roaster machine 1 time a minute. It's about 15 minutes to roast coffee, almost regardless of the size. It could be 400 pounds or 4 pounds. I have a technology background. I used software, and it controls the temperature inside the roaster machine 10 times a second." said Pete Leonard.
This innovation has raised industry standards and provides customers with more high-standard coffee bean options. "Coffee roasting involves taking the coffee bean through a particular temperature path, that's called profile, and the path the coffee follows determines what it tastes like. We can control any part of the roasting profile, to the seconds, and change how long the coffee bean is at a particular temperature before they move to the next temperature as well as how long it takes to get to that temperature," said Pete Leonard.
Social and environmental benefit
According to Pete, "the group of people that are considered to be the least one percent of the people in the world are formerly incarcerated, people. They are seen as the lowest of the lowest, and most people do not like or want to have anything to do with them." The judgment of these people is not a good idea, and "that group of people are horribly treated by society." He thought to himself that something needs to be done about that.
The innovation for this company requires them to employ enough people to help run the business. They do their best by hiring mostly ex-prison inmates to "train them on how to operate the software-controlled coffee roasting system" and also to provide them with a job or not feel left out of society. What's so unique with I Have a Bean's mission is that most of the staff are formerly incarcerated people. I Have a Bean is purposely placed half a block away from the bus stop and five blocks away from the metro station. This means that they are creating jobs for the less fortunate, and their location highlights the fact that staff can have a stable way to get to work every day. Starting this business has helped Pete Leonard to help bring a change in the environment by taking it upon himself to help out former inmates, and this reduces social vices in the community.
Interview
Pete Leonard, Founder/CEO
Keep this story going! Share below!
I Have A Bean is a unique company causing a stir in the coffee world. Not only has founder Pete Leonard created an innovative method to flavor the market, but he is also serving the bottom one percent of society by providing jobs for formerly incarcerated people.