Where the Good Stuff Are
The Good Trade
Overview
The Good Trade seeks to mainly address SDG 12, advocating for responsible consumption and production by making sustainability accessible. One of the critical misconceptions surrounding a sustainable lifestyle is its difficulty in achieving it. The Good Trade seeks to promote the production and consumption of sustainable goods, from food to packaging, by pooling together over 100 purpose-driven local brands in one platform. This brings light to the growing supply and demand of the sustainable market in the Philippines. With their pop-up shops and unique concepts, such as The Street Store and Re-Store, The Good Trade advocates that being sustainable can be done through baby steps which can snowball to more significant impacts.
Authors
Ysabel Balila
Aedriel Secosana
Maria Katrina Santos
Ma. Alexandra Galvez
School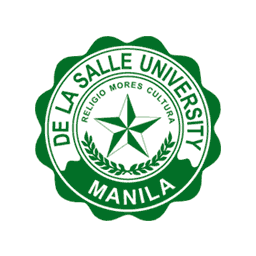 De La Salle University
Professor

Pia Manalastas
Innovation
The goal behind the launching of The Good Trade was to, in Jana's words, "primarily fill the gap in the market" when it comes to addressing consumer's sustainability-related wants and needs. It can be deemed relatively challenging to grow a social enterprise in a third-world country and make it accessible to your target market. Jana recalls that during The Good Trade's conception, "there were a lot of grassroots initiatives popping up in Metro Manila… but the problem was they were all around Metro Manila." With the density of our cities, social enterprises and sustainability-centered shops could be separated by hours of being on the road, often stuck in traffic. So let's say you're a person who seeks only to consume products that are not harmful to the environment. You may be able to buy your bamboo toothbrushes in the capital city of Manila and then your all-natural shampoo in Muntinlupa City, only 25 kilometers away, but with a travel time of around two hours.
"There's a misconception that for people to be sustainable, we have to allocate budget and time, which most of us don't have the luxury of. So, gathering everyone in one place targets that problem and encourages people to be more sustainable," said Jana Bunagan, the founder of The Good Trade. This is the pain point that the founder wanted to address, the need to go to different cities to access social enterprises to be a better consumer for society and the planet. To combat this problem, Jana developed The Good Trade. This platform allows purpose-driven and sustainability-centered brands and organizations to access a broader market and the opportunity for collective growth. From physical trade fairs to The Good Trade's e-commerce platform, they can build both a marketplace and a community growing and serving a purpose together. "One of the things that set us apart from businesses that are also into the sustainable scene is we really want to make people feel that they have a community backing them up and in the journey with them," mentions Jana. She also emphasizes, "the importance of meeting like-minded individuals and exploring alternative ways to live."
The Good Trade actively gathers purpose-driven brands and meaningful partnerships with non-governmental organizations (NGOs) under one online marketplace to give accessibility to sustainability under the touch of your finger. The Good Trade's mission is to build a community-driven by the same philosophy in being more intentioned and conscious with our mindset by bringing sustainability in accessible ways while having a vision to transcending sustainability into a societal norm sooner than later. Beyond sales and market reach, the core of The Good Trade's values is wanting to make people feel like they are a part of a community through collaboration and the shared fulfillment in respecting the planet and people. In essence, this entails seeing a country where we can meet people who share the same vision in helping society move towards better consumption and overall better lifestyles.
The Street Store Pop-up Shop Organized by The Good Trade where founder, Jana Bunagan found her inspiration to keep advocating for sustainability.
Inspiration
Because in a generation where living as fast as life can go is prioritized and whoever reaches the finish line fastest is given the trophy, Jana wanted to fill the gap. Having extensive and bright dreams of seeing a world living in harmony with nature, she wanted to gather everyone in one place, making it convenient and accessible to encourage people to be sustainable in the little ways that we can, from going Vegan or cutting plastic in daily use. As a fellow degree holder of Applied Corporate Management (APC) in De La Salle University-Manila (DLSU-M), Jana envisioned creating a shared and safe environment for Filipinos who choose to take a step towards living a holistically sustainable lifestyle. She aligned The Good Trade with upholding the pillars of APC in being a change agent in society, dedicated to catalyzing systemic change prioritizing the eco-ethical ethos through the consumer's perspective, media intake, and product values. Jana emphasizes that "doing a little bit already matters a lot," which soon became The Good Trade's philosophy. Jana states that "we do a little bit, which applies to the buyers and the merchants that we work with." Sharing an encounter with a merchant who sold vegan cheese in plastic packaging, The Good Trade was criticized for the perceived inconsistencies when offering a plastic packaged product. However, Jana wanted to highlight that "you don't have to do it all, as long as you're trying."
"There were times I felt disconnected from the initiative because I would hear stories from the merchants," Jana said as she dived deeper into her connection with The Good Trade. She mentioned hearing stories about merchants, specifically an accessory brand that worked with Ilocos communities. The craftsmen would often refer to their work with the notion that 'you might as well die because you earn so little.' However, Jana has since seen their growth and development, emphasizing how proud she was and served as an inspiration for her to keep moving forward. In The Good Trade, aside from gathering sustainable merchants and partnering with NGOs, they hold donation drives and recycling stations. For the donated clothes they collect, these are put in a free pop-up shop for the homeless, called The Street Store, and what makes this different from other donation drives is that The Good Trade gives the people options or five choices to choose from the donated clothes that they can take home. When asked what her peak moment with The Good Trade that made her feel the most inspired, passionate, and alive was, Jana shared a story about assisting a nine-year-old boy who kept picking up clothes that were too big for him. Upon suggesting smaller sizes, he replied, "Birthday po kasi ng tatay ko bukas." [It's my father's birthday tomorrow.] This was a heartwarming moment that highlights even if it's such a little thing for us, it's a big thing for them. This shows that even if we have so little, we still have the capacity to give so much. Jana emphasizes this value that we can learn from the story and how sustainability plays out in daily lives, that when we're giving a gift that's second hand, it does not make it less valuable than brand new things. From this pop-up store, 77 volunteers gathered to give 7,500 a second chance in the hands of 1,550 people in need.
Overall impact
"Change can be measured in so many ways, and through The Good Trade, we measure it through the multiplier effect that we create. By being able to work with branches of individuals, we are able to create ripples of change in the communities that we build," said Jana. The social enterprise actively seeks new initiatives to prompt consumer consciousness in realizing its vision of instilling an eco-ethical mindset in product and media consumption. The Good Trade is more than just a marketplace as it encompasses a wide array of activities. Apart from those already mentioned, an approach to achieving a sustainable community lies in their online presence. In addition to spreading awareness on environmental concerns, The Good Trade also provides learning materials to encourage consumers to start their sustainable journey — a practice included in this media deals with composting at the comforts of their homes.
One of the products The Good Trade offers is compostable packaging. Jana mentions, "the compostable mailers' price is still steep compared to the traditional plastic packaging. So, there have to be economies of scale for it to be practical for everyone." This small switch that consumers and distributors can make means a significant change for the future. Its composting video demonstration tested its packaging products in a decomposing domestic environment, mainly the sugarcane bowls and plant-based mailers. Apart from bridging the gap between accessibility and sustainability, The Good Trade aims to tackle waste generation in the Philippines. In 2016, the country's Senate Economic Planning Office reported waste generation to average 40,087.45 tons in a day and was set to increase by 165% in 2025. In response to this issue and the considerable e-commerce growth promoted by the pandemic, The Good Trade began offering sustainable packaging solutions. Internal research within the enterprise proved these to be 100% compostable, secure and durable as their conventional counterparts, with no traces of deterioration when exposed to rain or water. Additionally, food containers are FDA-approved and oven-safe as they can withstand up to 200°C of heat.
Furthermore, Re-Store was conceptualized in an attempt to reduce establishments' excess inventory from filling the landfills. Homegrown brands send a surplus of their merchandise to The Good Trade to be resold at a discount. Following this, shoppers select a partner NGO of their choice when purchasing as 100% of the net proceeds of their transaction will be donated to these organizations. From this activity, 207 kind-hearted people participated in positively affecting 40 lives and diverting 200,000 items away from landfills. A total sum of P165,000 (roughly 3,270 USD) was also allocated to NGOs.
Given their green-centered products and initiatives, The Good Trade's goals and weight on environmental well-being are apparent. Although the company's aim is primarily targeted at pressing ecological problems, its influence touched concerns involving economic growth with its association of sustainable local brands and upliftment of the community through The Street Store and Re-store. By the end of 2020, the social enterprise worked with over 100 brands, reached over 27,000 followers in its quest for sustainability, and raised P74,494 (around 1,500 USD) to local organizations. With a value-driven business leader at its helm, these numbers are expected to grow along with the priceless change The Good Trade grants its beneficiaries.
Business benefit
The Good Trade addresses the seemingly growing yet unmet need in increasing the convenience of living a sustainable lifestyle, which is a significant contributor to the company's success. As the planet continues to deteriorate, more attention is drawn to the need for a sustainable and mindful shift. This has increased consciousness among consumers who have redefined the criterion for acceptable businesses to include sustainable and ethical practices. While the demand exists, many supermarkets or convenience stores lack sustainable alternatives. This creates a barrier that hinders the consumer shift due to inconveniences associated with sourcing ethical products — the Good Trade benefits by recognizing and immediately addressing this unmet demand. The concept and business model is considered an innovation, at least in the local context, making it a top choice for sustainable consumption.
Consumer demands are rapidly evolving, and businesses must adapt to remain competitive. Sustainability was once a "hippie thing," as Jana recalled. Still, there is now an evident consumer mindset shift as changemakers ignite the drive for individual and collective action to alleviate the strain on the environment. The Good Trade has a network of over 700 purpose-driven brands with a combined influence over approximately 50,000 conscious-minded individuals, ultimately uniting the responsible consumer with the right producers. This model furthers SDG 12, which focuses on "responsible consumption and production." The Good Trade strategically recognizes how necessities are major waste generators in the application as everyday products are packaged in single-use materials. By promoting a circular approach through lessening single-use packaging, The Good Trade can also increase its cost-effectiveness.
The structure of The Good Trade promotes united growth – as the business succeeds, so do the smaller merchants in their network. Considering the existing consumer demand for like-minded businesses, The Good Trade creates an avenue for smaller sustainable businesses to grow, generating ample opportunities for both employment and overall immersion into the sustainable lifestyle, thereby slowly but surely mapping a path towards sustainable cities, communities, and nations.
Social and environmental benefit
Jana emphasizes how people can measure change in many different ways. As such, The Good Trade stands to create ripples of change in the networks of communities they build, be it on the individual, household, or business level. This is to increase consciousness and instill the mindset that will make sustainably-centric communities and cities with largely positive impacts on the environment possible. This aligns with SDG 11, which focuses on "sustainable cities and communities." Every great movement starts with small steps, and Jana reiterates the importance of recognizing even minor efforts. She acknowledges how society can be harsh critics, calling out businesses or individuals for imperfect attempts at sustainability. However, she stands firm that these flawed attempts still bring us one step closer to the ideal situation in the bigger picture. After all, small action is better than no action at all.
The Good Trade's efforts to promote a circular model of consumption and production help lessen the strain on the environment by avoiding the unsustainable use of resources and excessive consumption. As previously mentioned, The Good Trade tackles the excessive amounts of waste produced by household or hygiene products by providing refill stations and reusable versions of often single-use products. By advocating for their network of purpose-driven companies, The Good Trade can draw attention towards more ethical production away from businesses or products that abuse the planet's resources. Ms. Jana Bunagan highlights economies of scale as key to making sustainability accessible and affordable, as this is often a barrier to the lifestyle. By increasing the amount of sustainably produced or sourced products in the market, prices can hopefully decrease. Through time, this will lead to a transition to sustainability as a norm rather than an alternative.
Transitioning sustainability into a norm will also shift the business landscape, hopefully for the better. Businesses such as The Good Trade and their network of partners prioritize fair treatment and respect for all stakeholders, especially people and the environment. While large companies are guilty of turning a blind eye for financial gain, they continue to get away with unethical practices due to the continued success of their products. Transitioning to a world where sustainability is a norm will empower ethical businesses, creating more decent work opportunities with companies that recognize and respect human dignity. This is in line with SDG 8, which advocates for "decent work and economic growth." There is a need to shift job opportunities into the hands of purpose-driven businesses to achieve economic growth through ethical and decent work.
"There are many barriers to this ideal world," Ms. Jana Bunagan herself acknowledges. Still, she hopes that the concrete call for action from world leaders and businesses, combined with the increasing awareness and the push from the youth, is enough to pave the way for a world where ethical consideration, a mindset of intentionality, the accessibility of sustainable products, and a circular economy is abundant.
Interview
Jana Bunagan, Founder
Keep this story going! Share below!
In July 2018, Jana Bunagan had a vision of creating a shared and safe environment for Filipinos who choose to take a step towards living a holistically sustainable lifestyle. The Good Trade brings together various and diverse purpose-driven and sustainable local brands, from food to toiletries, under one social platform to make it accessible for Filipinos to choose and live an ecological lifestyle without fuss. The Good Trade is a thoughtful platform that advocates for an impactful community by being a business solutions and corporate social responsibility partner, online resource and storytelling site, and fair online marketplace.