Where Beauty Meets Innovation
Pressplay Cosmetics
Overview
Founded in Melbourne, Australia in 2017 by mother and business owner Kate Flammea, Pressplay Cosmetics uses an innovative system to streamline beauty routines for its users. With their high-quality and ethical cosmetics and environmentally-conscious packaging, Pressplay Cosmetics aims to ensure that customers can look and feel their best in a convenient and sustainable manner.
Author
Emma Dennerstein
School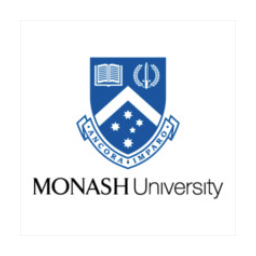 Monash University
Professor

Gitanjali Bedi
Innovation
The Pressplay Capsule is the leading product in Pressplay Cosmetics' range. This smartphone-sized capsule can fit up to seven of their cosmetics and includes a compact mirror, allowing the utmost convenience for the user and their beauty regime. The cosmetics that fit into the capsule are high-quality, with safe ingredients and packaged in the environmentally-friendly alternative of glass bottles. "By simplifying and streamlining the way we're carrying cosmetics to serve the ultimate purpose of just making life easy, we indirectly also had the effect of..using less raw materials to produce the packaging," noted General Manager of Pressplay Cosmetics, Paul Flammea.
Inspiration
Mother and business owner Kate Flammea was struggling to juggle her busy life and her beauty routine, an important part of her daily life in order to feel her most confident self. She was frustrated with the lack of convenience in the beauty market regarding how a customer can access and use cosmetics. "[The cosmetics] are not really intuitive to the actual users in terms of how to carry them, how to make things streamlined and easy for the user," explained Paul.
Kate was determined to fill this hole in the market and to make achieving that balance between a busy lifestyle and beauty routine much more realistic. "The idea was to simplify the whole process and make the whole routine of carrying your cosmetics around with you a lot easier, a lot more streamlined, lightweight, and not to weigh people down," continued Paul.
Thus, Pressplay Cosmetics was born. Unlike many other cosmetics brands that use excessive amounts of plastic and packaging, Kate and Paul knew that a no waste, cruelty-free, sustainable approach was the route they wanted to take with the business. "There are so many people and businesses out there that just do what they do but do they consider the impacts on the environment?", Paul questioned. "It was just our thinking and the way we wanted to do things in terms of trying to minimize waste and be just conscious of the environment."
Overall impact
As a start-up business that is only a few years old, Paul highlighted the difficultly in measuring the overall impact that the innovation of Pressplay Cosmetics has on society. Nonetheless, their customers are able to enjoy a simplified beauty regime thanks to the innovation, and their environmentally-conscious efforts are contributing to a more sustainable society.
Business benefit
The innovation and ease of the Pressplay Capsule and cosmetics is the leading message that the brand promotes to its audience. It can be assumed that many of Pressplay Cosmetics' customers purchase from the brand due to the innovation that makes it stand apart from competitors. Their target audience of women with busy lifestyles, whether mothers, businesswomen, or travellers, discover and desire the convenience provided through the Pressplay Capsule and range of cosmetics it can carry, that simplify and assist their beauty routine.
However, it is not as explicit whether customers are purchasing from the brand due to its environmentally-conscious approach, as the efficiency, quality, and stylishness of the Capsule and cosmetics are their main selling points. "It is hard to determine if that's one of the key factors that's helping people to make a decision to purchase."
Paul talked about their previous consideration of switching their cosmetic glass bottles to a plastic, cheaper alternative, but they quickly realized that that is not the road they want to go down. "We might gain some money on that but we're going to leave a carbon footprint by doing that," he explained. "In terms of our thinking, we do consider [sustainability] as a characteristic in things that we are doing and producing... We want to stick with the glass because we like what it does in terms of allowing us to set ourselves apart from other brands out there that just perhaps don't consider their sustainability."
Social and environmental benefit
Besides making the lives of customers easier when it comes to beauty, Pressplay Cosmetics are positively contributing to the environment. It is no secret that plastic and the environment are not friends. Many other cosmetic brands are not shy to use copious amounts of plastic in their packaging of products, but Pressplay Cosmetics has chosen not to go down that path. "Are they an environmentally friendly producer?... Are they using a portion of recycled stock when they're making new packaging?" Paul states these are some of the considerations he takes into account for their packaging. "Plastic is probably full of chemicals and there is a hazardous run-off that can come from the production of plastics, whereas glass is a more natural, sustainable material," regarding their choice to stick to packaging their products in glass bottles. "Looking at a more minimalist approach in terms of how we package our cosmetics allows us to reduce the core amount of product that we need to use just for packaging," Paul explained regarding their no waste, environmentally-conscious approach, and therefore contributing to society for the better.
Interview
Paul Flammea, General Manager
Keep this story going! Share below!
Founded in 2017 by Kate Flammea.
Pressplay Cosmetics recognizes the current lack of convenience in the makeup market for users, and through the innovation of the Pressplay Capsule and high-quality, ethical cosmetics, they aim to simplify beauty routines whilst allowing customers to still look and feel their best.