Wheels For Women
Roshni Rides
Overview
Roshini Rides is a liaison between women in Karachi and the empowerment, opportunity, and independence they deserve. The company strives to dilute the current male-dominated Pakistani economy with women and hopes to have governmental support in the future to achieve this mission. While providing more women with the opportunity to join the labor market, the company is also striving to facilitate the growth of infrastructure within its homeland and at the same time address the ubiquitous issue of traffic by providing a carpooling platform. Thus, Roshini Rides is a flourishing company that aims to target certain Sustainable Development Goals such as infrastructure, gender equality, reduced inequalities, economic growth, no poverty, and climate action.
Authors
Matthew Gleason
Shehryar Ahmed
Arjan Bhasin
Stephanie Peters
Meet Patel
School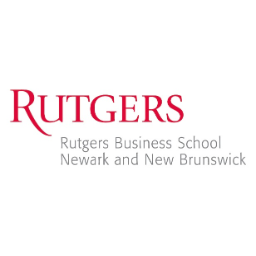 Rutgers Business School
Professor
Joe Markert
Innovation
Rohsni Rides is an innovation of peer-to-peer ride sharing/taxi service, as it specifically targets the female demographic in Karachi, Pakistan. Due to cultural differences, many of the women in the country have never learned to drive, let alone have access to a vehicle. With this service, they are provided with a safe way to commute, allowing them to pursue education, employment and/or run simple errands. The company's business model relies on their superior technology and strategic partnerships, allowing to women to access the service though their smartphone devices.
Roshni Ride emerged as an idea for a case competition in 2016, where the company's founders looked for problems around the world they could solve. Once they found women in Karachi were 4 times less mobile than men, and that 82% of them felt they would achieve more employment opportunities if offered better transportation options, the founders knew they could start a service to alleviate this stress. Their main motivation was to empower women in the country to be independent and shed light on the lack of infrastructure geared towards them.
The main team consisted of Hanaa Lakhani, Hasan Usmani, Gia Farooqi, and Moneeb Mian, who were all supply chain students at the Rutgers Business School. They created a detailed business plan, raised money, and conducted a 2 month pilot in Orangi Town all in effort to implement their idea/business.
This business primarily focuses on the following UN Sustainable Development Goals: Gender Equality (#5), Economic Growth (#8), Industry, Innovation & Infrastructure (#9), and Sustainable Cities & Communities (#11).
Inspiration
The team of 4 Muslim, Pakistani-American, Rutgers graduates set out to achieve a mission, "To create an impact in Pakistan where our parents descended from, and to make use of our Supply Chain degrees in a unique way." Roshni Rides' founders original inspiration came when they seeked to address some of the world's greatest challenges in order to win the 2017 Hult Prize. Each day their passion to empower women by facilitating their lives, ensure that they are given equal opportunity as men, and ensure that they are able to participate in the saturated Karachi job market in a safe and secure manner. Alongside their vision, Hanaa suggested that the company seeks to, "Add to the ecosystem of social startups in Pakistan."
Overall impact
Roshni Rides has changed the way of living for many women in Pakistan, specifically Karachi, Pakistan. They are specifically targeting lower to middle class income women. Providing them with ample transportation has allowed for a changed life for many working women in the country. They do this with the use of Suzuki Balloons and a charge of 6500 rupees a month per passenger.
In the short term, Roshni Rides has been able to alleviate much of the transportation stress that most of these women feel day to day. This is seen by a study of the market, whereas 67% of women believe that their daily commute adds stress to their lives. Also, another short term benefit is that businesses in the area see a better participation rate in the workplace as on average 3 out of 4 women say they believe they are more efficient in the workplace when their commute is minimized.
The long term effects of the innovation, "is to empower women to be more independent and mobile, to shed light and attention to the lack of infrastructure in Pakistan and hopefully have the government do something about it, to put more women in the job market, and to decrease traffic in the city my normalizing carpool." This can be seen as having some sort of success as women participation in the workplace is growing in Pakistan. However, the company is young and still has a ways to go before these goals are achieved. Quantitatively, by the year 2022, Roshni Rides have aspirations to have transportation all over South Asia and help to serve 2.2 million people.
Business benefit
The original revenue raised for the business was from their online crowdfunding platform "launchgood," and later the team was awarded a $1 million grant from the Hult Prize competition. They are still funded by this money. In the past, they have also been financially supported by friends, school, and family.
The team created a website, which is continually updated, to increase retention of Roshni Rides. Their website explains the importance of safety and that the drivers selected are trained through a "4 point extensive vetting process." Putting the work in to strategically select the best drivers for Roshni Rides, the company has been able to continue with their success. The website states, "having trained drivers is a top priority for Roshni Rides as they, along with our technology, distinguishes our solution as the optimal transportation choice." Employees are crucial to any business, they make it run. Without quality drivers who are interested in promoting the wellbeing of women in Pakistan, Roshni Rides would not be able to continue its mission.
While other driving services exist in Pakistan, such as Uber and Careem, Roshni Rides emphasizes their goal to the middle class women who cannot afford to take those services every day or the lower economic class who use rickshaws and buses. Their target market has been forgotten by businesses around the area, making Roshni Rides the first of its kind.
Because the company has marketed themselves, they have been able to raise revenue to start a new and exciting business for women in Pakistan. They have carefully created their website to showcase their work, and have selected drivers who are contingent with their mission, safe, and well trained. Their entrance into a brand new market of people in Pakistan continues to make their short and long term goals more successful each day.
Social and environmental benefit
Roshni rides is an innovative company that brings massive benefit to society and the environment. Roshni Rides has innovated the transportation available to women in Pakistan. Women in the area struggle to find transportation to work, school, or medical facilities. Roshni Rides provides vehicles and trained drivers for an affordable and safe transportation system, meeting two of the UN's 17 Sustainable Development Goals: gender equality and reduced inequality within borders. Goal five is to "achieve gender equality and to empower all women and girls." Roshni Rides is empowering women by allowing them equal transportation. In Karachi, women are known to be four times less mobile than their male counterparts, decreasing their mobility.
Roshni Rides has only been around for a couple years and won the Holt's Prize 2017 Competition. While their direct impact is on the commutes of everyday middle class women; the indirect impact of Roshni Rides could not be underscored more. By providing a safe, affordable, and reliable transportation system for more than 50% of the country, Roshni Rides has helped boost the Pakistani economy by removing social roadblocks and giving the power of autonomy to women. This benefits society by independently allowing women to work and support a family.
Roshni Rides is a benefit on the environment because it reduces the need for Pakistani families to buy an automobile adding to traffic congestion and fossil fuel use. Roshni Rides infrastructure allows them to provide a safe transportation service for cheap making it more economical sense to not purchase vehicle similar to public transportation in the United States. This in effect reduces demand for fossil fuel consumption and therefore a benefit to the environment.
Interview
Hanna Lakhani, CMO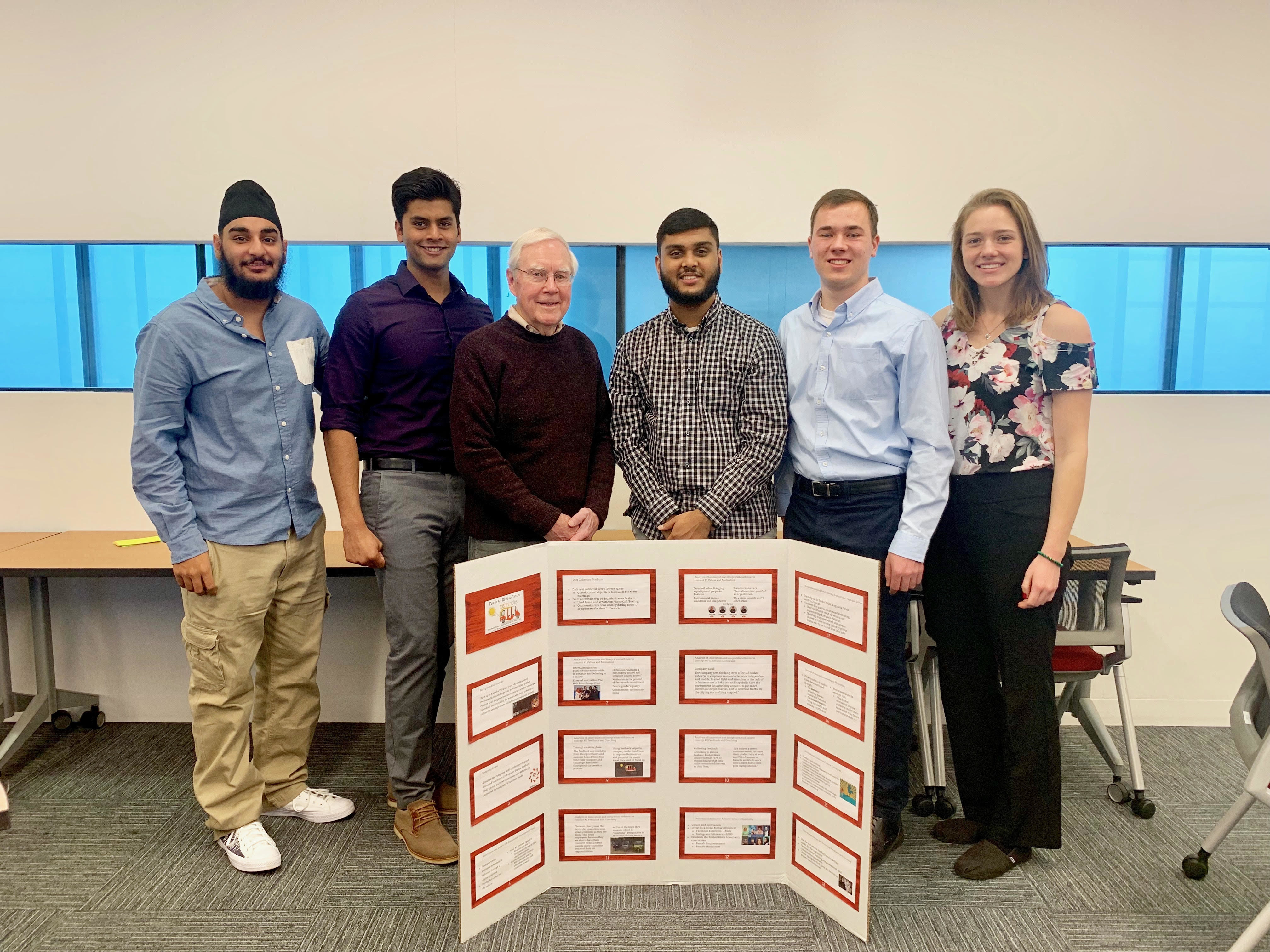 Keep this story going! Share below!
Roshni Rides
Karachi, Sindh, PK
Business Website: http://roshnirides.com/
Year Founded: 2016
Number of Employees: 11 to 50
Roshni Rides is a carpooling platform that connects female commuters to a network of reliable nearby riders and dependable drivers,. They are a transportation solution that provides affordable and safe transportation for working women and female university students in Karachi, Pakistan. They are a smart, simple solution to a widespread problem, creating brighter lives, one ride at a time.