"We'll Sort it Out": How Global Waste Solutions are Introduced in Moscow
Ecoline
Overview
Today Ecoline implements its activities in many areas of sustainable development. It helps to prevent environmental pollution (SDG 11) by removing and disposing of waste. The company also supports sustainable consumption and production (SDG 12) through training organizations in proper waste management (plant tours, consultations on ways to reduce waste, new solutions for transportation, and recycling). Ecoline also seeks to partner and exchange knowledge with other companies (SDG 17) by developing collaborative relationships. Moreover, Ecoline supports nature and the environment (SDG 15) through waste management and participation in projects such as cleaning the Timiryazev forest. Ecoline does not stop there and begins to take measures to combat climate change (SDG 13).
Authors
Margarita Chepurina
Anastassiya Korzhova
Oleg Samigullin
Kristina Medjidova
Fenel Maxime
School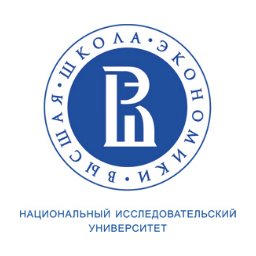 National Research University Higher School of Economics
Professor
Ekaterina Ivanova
Innovation
In 2014, Ecoline established a partnership with the Moscow government to work together on waste collection and transportation. By 2019, Ecoline installed 600 garbage collection points, which was six times more than the state contract provided for. Many of them were installed at the request of residents who wanted to lead an eco-friendly lifestyle and share waste. In January 2020, Ecoline prepared each collecting point for separate waste collection (blue recycling container and gray one for non-recyclable items and food leftovers).
Some years ago, Ecoline decided that it was time to abandon traditional methods and call for socially responsible practices. Now Ecoline produces a wide range of products from recycled materials in a way that they have never had before, such as:
Cardboard packaging, paper rolls, construction, and insulating materials derived from waste paper.
PET bottles, packaging, containers, and crates, building materials, polyester clothing derived from plastic.
Steel production, aluminum cans derived from metal.
Glass bottles, jars, building materials (insulation, tiles) derived from glass.
Corrugated packaging, paper, cellulose-based road additive, secondary polymer products (composite building panels, boxes, handles) derived from Tetrapac.
These solutions from Ecoline help to support sustainable consumption and production, protect nature and prevent environmental pollution that also affects the climate. Ecoline tries to spread this knowledge and pass on innovative practices to other companies and people. "All we do, it's to keep Moscow as safe and clean as many capitals of Western countries," said Elena Vishnyakova.
Inspiration
Ecoline was formed with the fundamental idea of making Moscow cleaner. However, it includes a few challenges. During the interview, Elena pointed out that it is very important to think about in what condition we will leave planet Earth, where our children will live. Ecoline has a philosophy of changing people's minds to create a more significant impact over the long run. It is important to always keep in mind current environmental issues and always think of what we can do to make consequences less catastrophic. Waste needs to be managed in a way, so it does not have any harmful impact on the environment and human health. When considering the quality of work of existing companies in this sector, Ecoline has realized that they can bring added value; can bring innovative solutions to these problems. Taking care of our country, planet, and future generations are the key priorities. "Every single day, we're trying to find out the best way to do better and be better. It is tremendously important to keep in mind that the future depends on us, and we can bring a change," said Ms. Vishnyakova.
Overall impact
Ecoline activities make a significant contribution to Moscow's population. The company does its best to effectively work and engage both sides: businesses and the local community. Ecoline places its so-called 'nests' (garbage bins) in Moscow yards and distributes instructions among tenants. Instructions explain in what way waste needs to be sorted. What can be recycled and what is not. What to put where.
But how is this activity implemented? How can the company involve all the tenants? Ecoline establishes contact with the person who is responsible for the house, sends him/her all of the explanation materials, and then that person distributes them among tenants. Therefore, people can read them, see all of the details, and change their behavior. After that, it is people's responsibility to take care of how the waste management programs will be implemented and how successfully the technology will be used. Ms. Vishniyakovainsists that: "Our work is not to come to people's houses and do everything instead of them but to bring an understanding of the importance of the action into people's heads."
Similar actions happen with businesses. Ecoline developed a set of recommendations for businesses to explain how they can reduce amounts of generated waste and what activities can be used to separate waste correctly. Thus, environmental pollution is reduced.
Business benefit
The current business model has a huge impact on Ecolines' bottom line. As the company is not focused on certain directions but actively looks for new opportunities, Ecoline is constantly bringing new products and services to the market. As a result, the company's reputation is strengthening, which means that potential clients will feel more confident about working with Ecoline.
"We look at what happens in the industry in other countries in order to find fresh ideas. We continuously improve our products and services. We care about our customers. As a result of our charitable projects, people in our communities show interest in protecting our environment. They start to take action about climate change. People keep coming to our collection points (Charity Shop). In the long run, we hope to see more beautiful things coming out from these communities," said Ms. Vishniyakova.
Social and environmental benefit
"Today, we are so proud that we have a collection of project ideas in our communities that cover a number of issues relating to the natural environment, such as recycling water, recycling materials, renewable energy, habitat model, organic garden, etc. We understand that we're doing a good job, and we will continue to work with the greatest inspiration," said Ms. Vishnyakova.
Thanks to Ecoline, Moscovites are more educated, understand the recycling process more acutely, and think about it deeply. They realize how the recycling process works and that there is still a lot to do. Also, businesses are more responsible and aware of the possibilities of dealing with waste. Ecoline taught many other companies on how to give things a second life, make zero-waste events, recyclable packaging, high-quality decorations, etc. Moreover, the activities of Ecoline inspire people to take care of nature and help solve recycling problems.
Interview
Elena Vishnyakova, PR Director
Keep this story going! Share below!
Ecoline
Moscow, Moscow Region, RU
Business Website: http://ec-line.ru/
Year Founded: 2015
Number of Employees: 1001 to 5000
Ecoline is a leading waste removal and recycling company in the Northern and Central districts of Moscow. Since 2014 they have been performing a full range of modern waste management: from export and collection to sorting and processing. Thanks to the production of new things from the recycled materials, Ecoline saves natural resources and preserves the planet's ecology.