Welcome to Future Without Paper
Russian National Commercial Bank (RNCB)
Overview
In 2018, RNCB introduced the "paperless office" technology, still innovative in customer service. Now, for transactions or purchasing new banking products customers sign documents electronically, using a smartphone or a bank card.
Apart from investing in huge federal constructing and manufacturing projects, RNCB is actively involved in socially significant initiatives in different areas including science, culture, art, sport, education and healthcare. Moreover, the Bank actively encourages its clients to be aware of the negative human impact on the environment.
Authors
Anastasia Polonskaya
Ekaterina Avchinnikova
Martina Marzorati
samba mulondani
Bhupendra Singh
Abay Assemkulov
School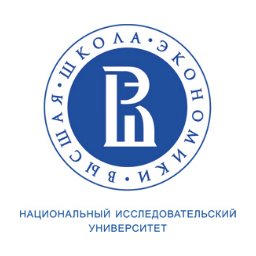 National Research University Higher School of Economics
Professor
Ekaterina Ivanova
Innovation
In the middle of year 2018, the Bank decided to completely eliminate the usage of paper in its offices. Accomplishing this innovation was particularly challenging, since the majority of banking operations traditionally requires paper usage, such as documents filing. Nevertheless, in less than six months of project implementation, more than half of all client transactions became paperless, and now this figure exceeds 80%. This year the Bank has also launched a new type of paperless loans, which turned out to be a very practical solution. The company is not going to rest on its laurels, and is planning to install the technology into the field of cash transactions. Also, RNCB refuses to use printed advertising materials such as leaflets and even gave up on paper note-pads for the employees.
The Bank links paperless technology to some of the UN Sustainable Development Goals: first of all, #12 (Responsible Consumption and Production), which refers to reduction in the environmental impact by changing the way in which resources are consumed, and #15 (Life on Land) as well, which aims at avoiding deforestation and encouraging a sustainable use and respect of the ecosystem.
This idea of "paperless office" perfectly aligns with the main values of the company: indeed, together with customer focus and quality service, corporate culture and teamwork, partnership and assistance in regional development, another core value is social responsibility. As reported on the company's official website, since it is one of the leading financial institutions in the region, it feels responsible for life improvement of the community and the world overall.
Inspiration
Ms Merenkova states: "It was our Chairman of the Board of Directors who was the first to be inspired with the idea of making our offices paperless. He noticed that almost every procedure requires a lot of time. Filling in the papers, copying all the documents, storing them, keeping their record and later spending a lot of time trying to find them when the same customer comes to the office is very time consuming. He decided to switch from paper to digital tools."
In order to make the process of customer service faster and easier, and not to waste paper for multiple documents' copies he minimized the usage of paper, and RNCB started saving customer related information on its servers.
As reported by the Director of the Communication and Marketing Department, Senior Vice President, Tatyana Merenkova: "First the employees were quite skeptical about the innovation because it required new skills, for example in IT field, and a change in their habits. However, as time went on and as a result of awareness-building how important it was for ecology and trees saving, they took it positively and became comfortable with it. Moreover, they were provided with training courses in order to get used to the new technology".
Initially the clients were worried with all the processes going online only, especially they became uncomfortable when they were denied receiving signed paper documents to take and keep at home. The elder the clients, the more concerned they were. They needed to learn that paperless technology is actually safe and important for their home region and, at the core, for the whole planet. RNCB organized financial awareness lessons for elderly people in order to explain to them all the important things of contemporary banking including the information on paperless technology and to teach them how to use modern devices, such as ATMs, online banking and financial apps.
Ms Merenkova said "We help those segments of the population. The way we can, the way we understand, the way we see"
So the aim of the Communication and Marketing Department was to explain to all the skeptics and indifferent people that by cutting back on uncontrolled paper usage they were playing a part in saving the planet. One can easily find the Banks' contribution to the community and environment as its corporate site has a section dedicated to its endeavor to save the trees.
Overall impact
Paperless technology fulfills both ecology purposes and financial goals. Apart from evident economic benefits, absolute digitalization contributes to preserving of forests and reducing paper waste.
Planet-wide nearly 4 billion trees, which corresponds to 35% of all the trees on the planet, are used in the paper industry. Every year more than 100 million trees in the world are cut down for paper production . Production of one ton of standard office paper requires cutting down of 24 trees .
The Bank interactively demonstrates on its corporate site the evidence of tree saving by counting them. Starting in 2018, RNCB has already saved 3885 trees by now: 9 trees per day. It means that production of 161 tons of paper was prevented; 4189 m3 of water; 0,644 gigawatts of energy; 38640 litres of fuel were saved.
There are many organizations where usage of paper can be minimized. Following the positive example of RNCB going paperless other corporations should be able to implement a similar technology and encourage their employees to do the same.
For example, while filling multiple bureaucratical forms it is very easy to make an error, which immediately sends the paper directly into the waste-paper basket. Easy to imagine how millions of pieces of paper fly to waste-paper baskets all over the world every day. Digitalizing of routine office procedures involving paper would have helped to control the large waste of paper.
Business benefit
Comparing the traditional usage of paper and innovative data saving devices it is quite possible to come to a conclusion that the new way of working with data is more secure, saves time and energy and turns out to be cost effective. According to US Environmental protection agency 45% of paper printed in offices ends up in waste-paper baskets by the end of the same day, and an employee spends on average 30-40% of time looking for printed information kept in filling cabinets.
Moreover, paperless technology makes keeping of personal information in digital form more secure as it prevents fraud with personal data and documents loss by clients.
Social and environmental benefit
Bank's initiative of going paperless has made people rethink their attitude towards deforestation. First clients' reaction towards receiving no signed papers from the managers was negative but after awareness-raising activities and consumer education every other client was less skeptical about the Bank's innovation and felt himself or herself a part of a global planet-saving plan. It has never occurred to the majority of customers how big is actually the amount of paper wasted while signing and printing documents. After the managers' explanation, they were truly shocked by the amount of cut trees and trees saved by the new technology used by the Bank. Such initiative helps to save water by not producing paper and provides good quality of living-hood.
While improving the situation with global deforestation, such initiative also makes people more concerned about the ecological situation in the world and feel proud of themselves through understanding that big changes start from small improvements.
Interviews
Tatyana Alekseevna Merenkova, Member of the Management Board, Senior Vice President, Director of Communications and Marketing
Diana Skliarenko, Press Secretary
Keep this story going! Share below!
RNCB (Russian National Commercial Bank), founded in 1991 and based in Simferopol, is one of the key banks in the Crimea, serving around 2.1 million individual and over 65 thousand corporate customers.