Overview
Etiko is leading the way in the ethical fashion space, having created a business which can generate consistent growth and profit whilst eliminating unethical and unsustainable practices. This is achieved through their regenerative business model which involves ensuring their supply chains do not involve any activities which are unethical or detrimental towards people, animals and the Earth.
Author
Patrick Ong
School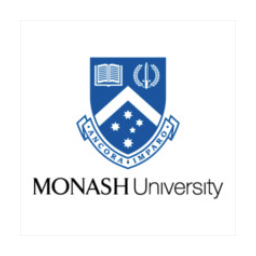 Monash University
Professor

Gitanjali Bedi
Innovation
Customers can literally "wear no evil" with Etiko who consistently maintain their strict certifications and accreditation such as the FairTrade and the B Corporation certification to provide consumers with confidence that everyone in the supply chain is treated ethically and its business model promotes social and environmental sustainability. Etiko was the first fashion brand in the Southern Hemisphere to achieve a Fairtrade certification, an incredible achievement considering their small size and limited resources. Etiko are also on track to reach net zero carbon emission by the end of 2020 for their entire supply chain with the use of their creative take back programs and carbon emission offset programs in East Timor.
Inspiration
Nick experienced the exploitation of workers in the fashion industry at a very young age when his mother and other family members would be employed to make garments for fashion brands, being "paid just a few cents" for pieces of clothing which were then sold for much higher prices. Nick then came to realize that this type of injustice was not only restricted to Australian workers but was occurring worldwide during a visit by Oxfam at his high school. Nick feels that he "can't tolerate injustice" and so decided he would no longer support organizations who partook in these activities and would visit retailers asking "if they could guarantee [him] that their clothing was free from sweat shop and child labor". Unfortunately, most retailers could not provide this guarantee, so Nick resorted to wearing secondhand clothing. Nick stated that he "couldn't handle the fact that someone was being exploited so I can simply have things to wear." Consequently, upon the conclusion of his social enterprise and educational work in remote aboriginal communities he decided he could no longer continue a career in high school education after experiencing "a real buzz out of seeing how business can have a real positive impact" and so decided to take matters into his own hands, introducing the Etiko brand in 2006.
Overall impact
Etiko is an example of how business can create positive social, economic and environmental impact around the world for over 15 years, continuing to contribute towards the achievement of 6 sustainability goals with their business activities. These goals are:
SDG 1: No Poverty
SDG 3: Good Health and Well-being
SDG 8: Decent Work and Economic Growth
SDG 9: Industry, Innovation and infrastructure
SDG 10: Reduced inequality
SDG 12: Responsible Consumption and Production
Etiko serves as an inspiration to other businesses globally as they strive to not only provide consumers with quality, long lasting products but also support the many communities associated with their supply chain in an eco-friendly fashion.
Business benefit
Etiko is a niche activist brand whose message resonates with people all over the world, distinguishing themselves in the market as Nick comments there are not many businesses "who take their commitment to social justice and sustainability as seriously" as Etiko do. The business has gained a worldwide customer base with over 50,00 followers on social media and a database of over 20,000 people. The business has grown "tenfold" since its inception having sold over 250,000 T-shirts and serving over 10,000 customers with ethical and sustainable products globally with great potential for expansion.
Social and environmental benefit
A substantial portion of Etiko's social and environmental impact is overseas with their supply chain supporting communities in Sri lanka, India and Pakistan. Etiko ensures those who are involved its supply chain are treated fairly, being paid living wages, working in safe conditions, being respected and having rights to join a union if they choose. Etiko also uses 100% organic cotton, no animal glues and natural rubber to complement their take back program which promotes the recycling of their products to avoid detriment to the environment. Additionally, each sale of Etiko's products allocate a portion of proceeds to farmers in East Timor who plant and cultivate trees as part of Etiko's carbon offset program which is also on track to reaching net zero carbon emissions. In addition to all their work overseas they also have impact in Australia, Etiko is a vegan brand and so raises "money for some local NGOs such as Sea Shepherd, Animals Australia and Free the Bears" to support animal wellbeing.
Interview
Nick Savaidis, Founder
Keep this story going! Share below!
Etiko
Boronia, Victoria, AU
Business Website: https://etiko.com.au/
Year Founded: 2005
Number of Employees: 2 to 10
Etiko is an Australian apparel, footwear and sports ball business operating within the Melbourne suburb of Boronia. Established by Nick Savaidis in 2005, Etiko was the first fashion brand in the southern hemisphere to become Fair Trade Certified. Nick and his team have sold over 250,000 products worldwide having worked with large corporations such as KPMG and RMIT university in order to generate profit whilst operating in an ethical and sustainable matter within the fashion industry. The business' primary objective is to create positive social and environmental impact through their business activities without causing detriment to any of its stakeholders.