Wealth Creation from Waste Segregation
Nepra Resource Management Pvt Ltd
Overview
Let's Recycle has formalized the Indian unregulated and unorganized waste management sector by sourcing waste from the marginalized waste pickers & ensuring long-standing relationships by providing fair and transparent prices. The firm has managed to impact the lives of 5000+ people from the bottom of the pyramid and are committed to do the same in the future.
They are the only waste management organization in India to have developed an Enterprise Resource Planning (ERP) system to track and monitor their operation so as to make the system more authentic and efficient. With constant endeavors they plan to divert 30000 MT of waste from the landfill by 2020, up from 373MT in 2012. A part of this would be accomplished by expanding the business footprint in other cities and the rest by increasing the portfolio and becoming a one-stop shop for all waste management solutions.
Authors
Sneha Pillai
Kritika Chandel
Mehul Jain
Aakash Singh
Trimanshu Tiwari
Vandana Shivnani
School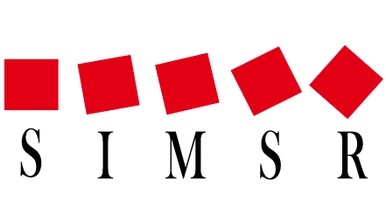 KJ Somaiya Institute of Management Studies and Research
Professor
Shiji Lyndon
Innovation
Nepra is a Tech led Dry Waste Management Solutions Company. It runs on a PPP model. Nepra collaborated with various strata of society- waste pickers, transporters, recyclers and at source waste segregators as stakeholders of their business ensuring inclusive growth, sustainable city and circular economy.
So, here is how it works-
The dry waste is collected by collection vans from homes, schools, hospitals, malls, colleges and any place that generates waste by registered drivers linked to the ERP App software developed by Nepra. These drivers collect dry waste from registered waste pickers, input their items on the app and pay them a fair price. The support office ensures control, monitoring and live tracking operations through GPS. By the time the truck reaches the facilities all the information is updated in real-time and cross-checked. For there the garbage is unloaded and fed to the machinery.
The dry waste is processed in an automated system designed by Nepra using optical sorting and prepared as per recycler requirements as a commodity. The system has minimal manual segmentation at the initial stage of processing to ensure low risk and health hazards. The team has a daily strategy to ensure the system flows smoothly. Some of their in-house segregators are women who have been upscaled and provided with social security. The segregated items arrive at the post sorting belt for the final segregation and quality check. The items are compressed or shredded and dispatched to the recycling facility. Out of the total input 90% is recycled into various commodities like T-shirts, pipes, buckets garbage bags etc. and the remaining 10% is sent to the cement companies as refuse-derived fuels ensuring zero waste. The entire value chain is effectively put to use by fair payouts building a happy and sustainable circular economy.
Impact at its best...one stop solution
Inspiration
For Mr. Sandeep the entire thing was business, until Aavishkaar, part of the Aavishkaar-Intellecap group, invested 3 crore. Mr. Sandeep said he then realized with their work they were bringing a lot of comfort to people's lives. His perspective on the business changed and they started tracking the social metric.
While researching on the value chain of recycling, the founder realized there was no transparency in the industry. Also, the waste management sector was highly un-organized. Hence, in 2009-10, Mr Sandeep exited from all his other businesses to focus on waste management and built Nepra.
Before Nepra waste management sector was an unorganized and an unstructured market. Even if waste was segregated at source there was no recycling infrastructure set up. They identified the solutions to the problems- building technological infrastructure for transparency and scale, generating a single point of contact for the recyclers and ensuring fair payments by tapping bigger waste generators. Nepra optimizes the supply chain to aid the recycling process by bringing in automation and predictability.
Excerpts from the telephonic interview with the founder Mr. Sandeep Patel:
What were the highlights of your journey?
Our mistakes. If I look back, I'm surprised how things turned out. The key is to keep your focus and keep the momentum going.
What are the current problems you are facing in the business aspects?
Every day comes with a new challenge. But again, all this is a part of business. Presently, we are undergoing impediments in the logistic department due to the ongoing monsoons. Temporary yes, but does take a toll on all of us and gives rise to "customer complaints".
Do you organize workshops and campaigns for awareness about waste segregation?
We conduct awareness programs in and around our base location. I believe it is important to have proper infrastructure for the post-segregation process then these awareness programs will be effective.
How are your partners, both public and private supporting you?
The business is well received by all the collaborators, as we all have a common goal to achieve.
What are your views on sustainable business?
Sustainability today has a very vague definition. Every company has their own parameters to evaluate the same. Everyone wants the "green tag", but does everyone work towards it? In the process, they forget the fact consumers nowadays are well-aware and cannot be deceived. At Nepra, our aim is zero waste and we are committed to fair payouts and circular economy.
Overall impact
Today, about 80 percent of the average 6-6.5 tonnes a day of dry waste comes from rag pickers; the rest comes from hotels, offices and residential complexes.
The company also has an exclusive plastic-processing facility. Of the dry waste collected, about 55 percent is plastic, while 35 percent is paper and cardboard.
Nepra has developed a cloud-based enterprise resource planning system and a smartphone application that connects its employees with clients. "Daily, the quantity of waste collected is recorded online and our clients are informed of the quantity, the commodity and the carbon emission mitigated by these. The app, however, is in beta stage, as we are looking to add more features to it," Sandeep says.
Business benefit
Prior to Aavishkaar's involvement (Nepra's funding partner), Nepra's Material Recovery Facility (MRF)—which is where recyclable materials are received, segregated and sorted—
i) was rudimentary and unorganized.
ii) manual segregation and sorting of waste caused the shop floor to be flooded with procured waste inventory, resulting in sub-optimal operating conditions.
With Aavishkaar's guidance and support, Nepra streamlined and mechanized the MRF, while adding additional processes such as grinding and washing of plastic waste. As a result, inventory levels declined Nepra's revenues were not dependent on municipal corporation contracts and tipping fees.
Aavishkaar was attracted to the Nepra promoters' passion and deep sector expertise, as well as the fact that the company's business model didn't simply move the problem out of public sight.
In February 2013, Aavishkaar invested US$500,000 in Nepra to help it streamline and expand operations, while making a more significant impact. Aavishkaar would continue to financially support the business, investing a total of US$9.7 million over the following five years, including an investment in June 2018 alongside another investor.
Since the time it began a partnership with Aavishkaar, Nepra has procured and recycled over 27,000 MT of waste, and currently collects, sorts and segregates over 50 MT of dry waste per day. Nepra saw worker productivity improve from 50 kilograms per person per day to 300 kilograms. It also upgraded its management information system (MIS). With waste being a constantly changing, multi-commodity business, it was important that the company have a robust technology platform to track processing and collection costs in order to ensure that all decision making was focused on driving the best economics. The use of vehicle tracking and better route planning additionally helped to bring collection costs down by 33% between 2013 and 2018.
In fiscal year 2013, Nepra reported annual revenues of US$250,000; as of September 2018, the company is generating monthly revenues of over US$750,000 and is projected to close fiscal year 2019 with revenues greater than US$10 million.
A US$8.8 million financing round raised in June 2018 will enable Nepra to establish operations in three other cities over the next 18 months.
Social and environmental benefit
Nepra is positively impacting the livelihoods of nearly 1800 waste pickers in India—who are typically poor, illiterate and unskilled—by providing them with fair prices, transparent service and immediate cash payments. By creating an organized waste collection supply chain and eliminating middlemen, the company has been able to offer incomes that are on average 30- 40% higher than what these workers would have earned elsewhere. About 55% of the employees at Nepra are women.Some workers who were employed at 6,000/month are today earning more than 1 lakh per month.
In a city like Ahmedabad where 25% recyclable dry wastes used to end up in landfills, Nepra claims to have recycled 5107 MT plastics, 2009 T glass and 882 tonnes of paper which saved cutting down of 14,995 trees which can now absorb 3334.22 MT CO2 more.
Interview
Mr Sandeep Patel, Founder
Keep this story going! Share below!
Nepra Resource Management Pvt Ltd
Ahmedabad, Gujarat, IN
Business Website: http://www.letsrecycle.in
Year Founded: 2011
Number of Employees: 201 to 500
NEPRA RESOURCE MANAGEMENT PVT LTD's initiative Let's Recycle is the largest waste management solution in India. They strategize to bring in environmental solutions that can help the communities and organizations to become sustainable and build a circular economy.