"We won't stop until recycling becomes obsolete."
Algramo
Overview
Algramo challenges the traditional supply chain innovating on the packing and distribution models. With Algramo, intermediate steps are eliminated and the products (basic foods like rice and sugar) are delivered and sold directly in small stores with reused containers. Alternatively, at-home delivery is offered with electric tricycles, generating 0 pollution gases, and preventing CO2 emissions.
Authors
Jeronimo Garza
Karen Martínez Gallegos
Livia Borges
Pablo Benitez
School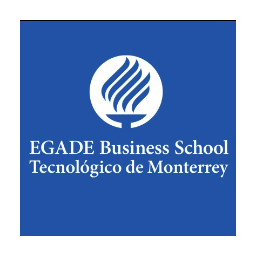 EGADE Business School Tecnologico de Monterrey
Professors
Francisco Layrisse
Ezequiel Reficco
Innovation
Brian Bauer summarizes Algramo very well when talking about its name: "Algramo's name comes from Chile so it's obviously Spanish and it simply means 'by the gram' so the idea with Algramo is to enable people to buy life's essentials by the gram and pay the same per-unit cost for the product regardless of how much they buy".
Algramo helps small businesses with dispatchers to store the products and consumers can get rice, sugar, and other grains, in recycled containers. Due to the elimination of steps in the supply chain, the price of the products is reduced between 20% and 30%, aiming to remove what they call poverty tax or, in Brian's words, it "...is when people with low economical resources are forced to buy a smaller format packaging, and when they buy like that, they typically pay about 30 to 40% more for their products on a per-unit basis of product...".
Vending machines are offered by Algramo for free to small store owners. In addition, small store owners are invited to several meetings with other local owners, developing partnerships, sharing best practices, solving problems together, and sharing the profits equally between themselves and Algramo. In order to accommodate the new equipment and the new approach to selling basic commodities, Algramo also provides support to local stores in the physical redesign of the store to make it more attractive to customers. Algramo owns the dispensary machines, with this, they can track the finances, inventory, and sales of the store.
Inspiration
In 2012, in Santiago de Chile, Jose Manuel Moller was studying at a university, in a small town where the products in small amounts were expensive on his limited budget. After thinking about this problem, he identified that the high prices were because of the production chain, which involved too many suppliers or intermediaries to produce and distribute the products. So, he came up with the idea of ALGRAMO, optimizing the supply chain and providing a dispatcher of basic products to small stores and small amounts to get more accessible prices for the goods.
Overall impact
Algramo strives to save 20 to 40% of the original price, depending on the product, allowing people with fewer economic resources to buy more variety in less amount (poverty tax).
Reduces the consumption of plastic by 2 kgs per family in a month.
The door to door delivery service uses electric tricycles generating 0 pollution gases and avoiding the greenhouse effect.
The package is 100% traceable to generate discounts to consumers.
Business benefit
This innovation allows Algramo to currently sell in 2,200 stores (95% in low-income neighborhoods) across Santiago de Chile, but their success (<10 USD million revenues in 2018) has opened the door for international expansion. Their plan is to start offering their services in NYC by the end of 2020, similar timing in Jakarta and Q1 2021 in Europe (placing their global HQ in Amsterdam).
Other key markets are India, Mexico, Colombia, Peru, and, to achieve that growth, their strategy is to partner with companies like Unilever and Nestle (which are already selling their products through Algramo) to help them enter those markets, and establish theirs through a franchise model.
Social and environmental benefit
With the elimination of packaging steps, the usage of plastic is reduced, and consequently, its waste and pollution of the environment by this material is reduced. On the producer side, it eliminates the need for packages to deliver the product to the end customer and for packaging for transportation, since individual products are grouped in bigger packages to be distributed. On the consumer side, the reusable packages are used. It's estimated that each family saves the consumption of 2 kgs of plastic in a month. In 2019, Algramo estimates that more than 274,000 plastic bottles and 71ton of CO2 were avoided.
To society, the products arrive at lower prices due to the elimination of steps in the supply chain. In addition to the lower prices, which make the products more affordable, the customers can buy products in small amounts.
Interview
Brian Bauer, Algramo Circular Economy & Alliances
Keep this story going! Share below!
Algramo
Santiago de Chile, CL
Business Website: https://algramo.com/
Year Founded: 2013
Number of Employees: 51 to 200
Algramo seeks to revolutionize the way we consume every day. With reusable product containers and fewer intermediaries in the supply chain, they deliver products with lower prices and reduce the use and waste of plastic. This way, Algramo delivers a sustainable solution and positively impacts society, enabling families to have access to products which they could not afford before.