We recycle PET - Nosotros PETciclamos
Ekored
Overview
Ekored has developed a process that allows it to convert all PET produced by beverage companies into resin and synthetic fibers, either for the manufacture of new plastic bottles or the manufacture of textiles. The process carried out by Ekored is divided into 4 parts:
Authors
Andrés David Barinas
Fredy Cabra
School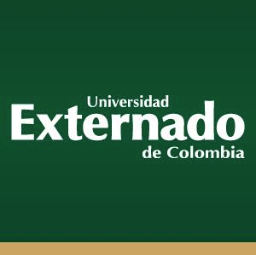 Universidad Externado de Colombia
Professor
Gustavo A Yepes López
Innovation
Collection: Today recyclers collect around 3,500,000 tons of waste during the year, preventing this waste from ending up in sanitary landfills, oceans and rivers. In this part, they walk around the city or some of them ride a bike to collect these bottles everyday. At the end of the day they look for the closest warehouse to leave it there and sell it.
Separation: In this part, the Ekored workers start with the process of separating the PET bottles that are used for the fiber or resin conversion process. It should be noted that not all bottles work to be recycled, there are some that have toxic labels that do not allow a good treatment of PET, so they must be removed by hand, there are also some bottles that have been reused and have waste as poison, sand, land that does not allow obtaining a final quality product either.
Compaction: After correctly selecting the PET, the compaction process is carried out with the Ekored trailers that allow improving the useful life of sanitary landfills, reducing energy consumption and CO2 generation and also generating employment in different towns. and cities where they are present
Treatment: Enka de Colombia is the company in charge of PET processing, converting it into resin or textile fiber, which is sold again to companies such as Coca Cola and Postobón for the manufacture of bottles or to textile companies for the production of sportswear.
Inspiration
The inspiration originates over 10 years ago as a result of the search for new sources of income for Cooperenka, the savings and credit cooperative with a corporate purpose that was born from a group of Enka workers in Colombia. Thus, as say Germán Vargas Commercial Director of Ekored: "... it was born as a project that sought the positive number between investment and profitability, but after the years, I would say that one or two years later, we realized that the relationship was what made the difference, we had to change the business model so that it would not only be profitable, but also generate impact..."
"...What we did not know was that it would become a business model totally differentiating in the rest of the businesses and that would be today, 10 years later, in a fully rationalized model with an impact on social, economic and environmental issues."
The benefit for multiple actors makes this process a virtuous circle in which we all win, including the environment, which allows the inspiration of new innovations generating a continuous improvement in it.
Overall impact
The most tangible evidence of the project is that 8 years ago, 100 tons per year of PET bottles were recycled. Today its gets reached almost 3.000 tons of recycled PET material per month throughout the country. That is around 35.000 tons per year.
Ekored, in its process of innovation and reuse of PET material to integrate it back into the production cycle as a raw material, generates a triple impact, it is an environmentally and economically sustainable business model that in turn generates the construction of opportunities for the most vulnerable people in society. Thus, it contributes directly and indirectly to the achievement of the United Nations Sustainable Development goals on several fronts, 6) clean water and sanitation, 8) Decent work and economic growth, 11) Sustainable cities and communities, 12) Responsible production and consumption, and 13) Climate action.
Business benefit
It benefits the company economically because it finds a sustainable development from a product that is almost not recycled, finding an opportunity to earn money while they benefit the whole environment and society. Ekored, through the network of recyclers, buy the PET material and from the hand of Enka Colombia they process it, generating an average gross profit of 3,000 million colombian pesos monthly for Enka of Colombia. In the third semester of 2017 Enka (owner of Ekored) generated an average gross profit of 9.100 million of colombia pesos from the sale of textile fiber and resin to Coca Cola and Postobon and textile manufactures.
Social and environmental benefit
Today, 60,000 recyclers are benefited nationally, 600 suppliers among wineries, recycling cooperatives and bottling industries that are strengthened via recycling.
The environmental contribution is immense, as Germán Vargas points out "When the Enka plant in Colombia is in operation it is as if 11.000 vehicles that emit CO2 are removed from the environment... or as if we extinguished more than 250,000 bulbs in a city."
10 years ago only 2% of PET was recycled in Colombia. Today, thanks to the innovation process of Ekored, we can speak of 31% nationwide and although the figure is encouraging, there is still a lot to do especially creating awareness and a culture of reuse of materials in society.
Citing the words of Juan Carlos Gutiérrez, General Manager of Ekored, "the most spectacular impact is the social and environmental..." On the one hand there is collected more than 3 million bottles a day, that the rivers and the seas do not have. It is a giant benefit for the environment, and, on the other hand, the construction of recycling networks that have a positive impact on society, generating income for the most vulnerable populations.
For its part, the Ekored project has generated nearly $20 million dollars that remained as income to the network of recyclers nationwide with fair and timely payments.
Interview
Juan Carlos Gutierrez, Interview with CEO
Keep this story going! Share below!
Ekored
Medellin, Antioquia, CO
Business Website: http://www.ekored.co/
Year Founded: 2013
Number of Employees: 11 to 50
Ekored is a green company, friendly with the environmental focus on PET (Polyethylene terephthalate) collection to integrate it again in a productivity cycle as a raw material. PET is material used in the beverage bottling industry and textile fiber companies. Being a product with very high consumption, recycling it becomes an economic necessity, taking advantage of an environmental need.
ENKA DE COLOMBIA, aware of the need to close the life cycle of PET and taking advantage of its knowledge and experience in the production of resin and synthetic fibers, developed an ambitious project to recover PET bottles and transform them through high-tech projects into resins, fibers and filaments, which are used in multiple textile or plastic uses with similar properties to those coming from the petrochemical chain.