Wax That Makes a Difference
YEW! Inc.
Overview
YEW! (Your Environment's Wax) is a new startup company based in California with a of environmental sustainability. This company has produced an all-natural surf wax made of natural beeswax, with the goal of reducing the carbon footprint in the ocean by the 35 million surfers throughout the world.
Authors
Patrick McGovern
Sonia Moyalan
Stephen Martone
Nicholas Rutherford
School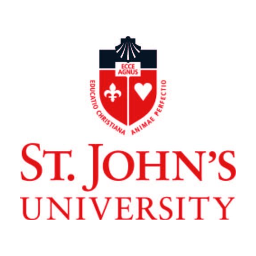 St. John's University
Professor

Charles Wankel
Innovation
The creation of YEW! began with Hogan Peters and others combining their love for surfing with their drive for environmental change in the world. YEW! was a small idea thought up in a dorm room, yet holds the potential to have a big impact on the world's surf and bee communities as well as the environment. In 2018, this company was just an idea but with hours of constant research and over 1,000 failed formulas, this product finally became YEW!. Fast forward to now, where this company is beginning to get off the ground and implement change.
YEW! solves several environmental problems and offers solutions for a group of people that need them. With over 35 million surfers worldwide, there exists a huge market of customers who want and need surf wax. However, Peters noticed that not many people understood that the very product surfers needed to enjoy their favorite hobby was hurting the environment. YEW! has become the product that has given surfers around the world the opportunity to choose an alternative surf wax that is good for the environment.
The other problem YEW! has solved is with the bee population. Not many people understand how important bees are to the earth's well-being, and many bees are dying off due to various forms of neglect. With YEW!, by only utilizing bees that are raised, kept the right way and not harmed in the process, they are spreading awareness of the importance of bees as well as keeping ethical bee keepers and colonies relevant. In addition, the company's product is packaged with 100% recyclable materials which will never end up in landfills.
Peters and friends have adopted the slogan, "Do it clean." This slogan fits perfectly with the company, its product and its mission. YEW! can change the way people around the world surf, the way bees are cared for, and the carbon footprint in the environment and the ocean.
Inspiration
The inspiration for YEW! started back in the spring of 2018 when Peters was still in college at Loyola Marymount University. For his environmental studies class, he was tasked with developing a hypothetical product that was to be an environmentally-friendly alternative to a widely available product. His love of hockey and surfing drew him to sports wax. During his research, he discovered that the majority of waxes that he had been using his whole life contained environmentally harmful chemicals such as paraffin, a major contributor to raised carbon dioxide levels in both the ocean and the air.
Discovering the fact that sports wax, a product he became so reliant on in his daily life, was impacting the degradation of the Earth at such a high level, inspired Peters to make his hypothetical project into a reality. After thousands of experiments with a wide variety of all-natural wax formulas, Hogan finally got it right and came up with the YEW! wax we see on the market today. Everything from the wax packaging down to the wax itself is designed to positively impact the environment. Even the tags on their clothing apparel line can be used as seeds for planters. To Peters, the wax is only the beginning, and he sees a real opportunity for growth into different sectors of the apparel and sports world and hopes his message of positively impacting the environment will spread.
Peters noted that one of his personal inspirations came from Darnell Martinez, an 18- year-old artist attending Lower East Side Prep in New York City and the co-designer of YEW!s seed tags. The team met Martinez through the Felix Organization, a non-profit with the goal of enriching the lives of children in foster care. To support Martinez and his talents, Peters came up with the idea of printing a short write up of Martinez' story on every shirt tag they produce. His hope is that Martinez can utilize the work he did with the YEW! team for his college portfolio. While the inspiration stemmed from a desire to create an environmentally-friendly sports wax, the YEW! message now stands for so much more. It's about creating positive impacts in all aspects of one's life.
Overall impact
Since surfing is a popular sport along the coast, the community of 35 million surfers is looking towards something that is environmentally friendly. This business is scalable and able to expand enormously because it is a sustainable alternative to the environmentally-damaging options that dominate today's surf wax market. This product of all natural and biodegradable beeswax exists as a powerful choice that demonstrates the company's respect and appreciation for the ocean.
Ocean pollution pushed YEW! to create a high-performance surf wax that is natural. In addition, with the world's bee population declining, YEW! has worked with beekeepers to promote biodiversity. These experts play a role in preventing the collapse of bee colonies by supporting responsible beekeeping practices and indirectly by raising awareness of the issue.
Peters, president of YEW!, has taken into account the necessary contributions that need to be made to the environment. He pushed for an alternative packaging method using recycled paper boxes that are printed with water-based inks that are also fully biodegradable and compostable. Surfers tend to love this, as they want something that avoids the petrochemical-based surf waxes that dominate the market. By choosing YEW!'s wax, the surfers have the opportunity to minimize their carbon footprint, their involvement in the fossil fuel industry, and their overall environmental impact.
Since 2018, YEW has conducted research and discovered many of the waxes surfers use include paraffin which creates a grayish, sludgy product from the refinement process. This substance is heavily bleached to achieve a "clean" looking surf wax, which raises carbon dioxide levels in the ocean and the air. The surfing community has begun to learn more about this, and YEW! has also pushed to go beyond surfing. Since arriving at the product, Peters has worked closely with groups of hockey and basketball players, as well skateboarders in order to expand the use of the all-natural waxes being used in their respective sports.
Business benefit
YEW!'s surf wax is an uncommon product compared to its competitors. At the same time, once it raises enough awareness, other companies may take notice and try to compete. Currently they are based in a small workshop in Los Angeles, and thanks to the $15,000 raised on Kickstarter, they will be able to afford rent and utilities for their new larger workspace and be able to afford the ingredients needed for their next 8,000 bars, as well as the salary for a part-time employee to keep up with their demand. YEW! has gained massive traction in surf shops as well as with dedicated users all along the East and West coasts. On Kickstarter alone, they are currently $3,250 over their initial fundraising goal of $12,000, which truly shows how much support YEW! has in the surf community.
Social and environmental benefit
YEW! is a rare product that benefits everyone involved, starting with the bees which help the company make its product.. Bees spend all their lives producing honey and their hives can get crammed with wax. When too much wax builds up, it can eventually kill off the entire hive. Removing beeswax helps improve bee life and rejuvenates the hives, making it a better place to live.
Next, YEW! does its best to protect the environment. Its seed tags, for example, are a new type of development. YEW!, in collaboration with Martinez, worked together to co-design seed tags, (attached with hemp and embedded with wildflower seeds) which can be planted and grown into actual flowers! (See Image Below)
YEW! surf wax is made up entirely of environmentally friendly ingredients. With its main ingredient being beeswax, it is the perfect product to use while in the water to ensure minimal to no harm to the environment.
Unlike all the current leading surf wax brands, YEW! does not use paraffin as their main "stick agent." Paraffin is a petroleum byproduct that actively hurts the environment, not only while being used, but even during production of the product itself.
Surfers have to be extra conscious about what exactly they are using on their boards, because these products not only affect our environment due to the toxic fumes emitted in production, but also because they affect the ocean life living directly below.
A major issue with today's coastlines is how much trash has been washing up and accumulating on our shores and in the water. YEW!'s products are always packaged in EarthPack boxes which are made up of 100% recycled paper, and are printed with water-based ink. That makes these boxes not only eco-friendly, but reusable, recyclable and compostable.
Finally, YEW! donates a portion of all their proceeds to organizations that are working to remove trash from our oceans.
Interviews
Hogan Peters, Founder
Will Allan, N/A
Keep this story going! Share below!
YEW! Inc.
Los Angeles, California, US
Business Website: https://yewstoked.com/
Year Founded: 2019
Number of Employees: 2 to 10
The sense of mission at YEW! is strongly rooted in environmental responsibility and regeneration. Their products are for those who love the outdoors and not only want to minimize their negative environmental impact while doing what they love, but also actively support responsible and regenerative beekeeping practices.