Water Filters ─ 100% Clean Water
Grupo EOZ S.A. de C.V. & Instituto EOZ de Tecnologías Rurales, A.C.
Overview
Flor Cassassuce is involving marginalized populations living in extreme poverty in the process of engineering effective technologies to solve community issues in health, hygiene, and economic development by installing technology development community centers throughout rural Mexico.
Authors
Mara Alvarez
Juan Aguilar
Jose Calvete
School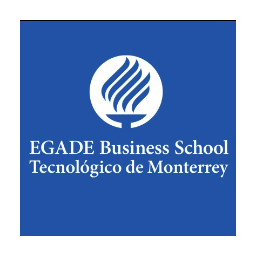 EGADE Business School Tecnologico de Monterrey
Professor
Ezequiel Reficco
Innovation
Its innovative vision has resulted in a low-cost tool that uses ultraviolet light to purify water instantly. Its technology eliminates 99.99% of bacteria and parasites. The project has won national and international awards: the World Bank recognized it as one of the best innovations in the field of water, energy, and sanitation for developing countries, and it was also positioned as one of the Mexico Initiative finalists.
The community, accompanied by a local rural technology extension agent, identifies their needs in terms of health, hygiene, and economic development. Then, based on their needs, if the appropriate technology cannot be found at a reasonable price, Grupo EOZ invents, designs, develops, and continually improves a corresponding technology.
The inventions are not only solutions for improving the health situations in rural communities, but they also become tools that give local families ways to increase their income and overcome poverty. Their projects consist of:
Quality water analysis
Authorities, schools, and health centers coordination
Water and health training programs
Technology distribution centers
In addition, volunteers are appointed to carry out promotion, information, and training activities regarding water contamination and the importance of purifying it before consuming it. With this, a true change is sought in the community and the culture of health.
Inspiration
During 2008, 500 rural water sources were analyzed in collaboration with CONAGUA, and they detected that 54% of the sources had a presence of fecal contamination (E. coli bacterium) and other pollution problems such as arsenic and fluoride. This research reflects the reality in Mexico: 32% of rural area residents find themselves in extreme poverty and 61% in moderate poverty. This high percentage of poverty in rural areas provokes several serious health problems caused by poor infrastructure in these homes, and is directly related to issues of water and sanitation. Those most affected by the lack of water, sanitation, and hygiene are children, who often, as a result, will contract diarrheal diseases and parasites.
In order to help with this situation, as a first step, Flor Cassassuce and Oscar Rodríguez Zamudio developed the "UVeta," the technology for a water disinfection process that could be used in rural communities. After this first approach, they kept developing this new technology, and between 2009 and 2011 they developed a special water purifier that includes UV light. This new device was patented in the United States.
Currently they have an extended variety of filters that include rural and urban models, and even a bottle that includes a filter in order to drink water from any source.
Overall impact
Grupo EOZ's first technology—the ZEOZ water purifier—has benefited more than 15,000 rural families living in 17 Mexican states (some of them include Chiapas, South Baja California, Guerrero, San Luis Potosi, Oaxaca, Veracruz, Puebla, Mexico City, State of Mexico, and Jalisco). The work they do allows joining forces to achieve a positive impact on the health and hygiene of marginalized communities. Partnerships of this kind, with people who share the same interest, allow initiatives such as "100% clean water for Mexico" to put cutting-edge technology at the service of society.
For every 10 urban water filters that are sold, one filter is donated to rural families or civil associations in partnership with other institutions that work in rural communities. Donations are also received from foundations, companies, and other institutions to install filters in rural communities across the country.
The essence and reason of the EOZ Group has been the development of a model of technology transfer to rural communities that is economically viable and replicable from one municipality to other, has permanence over time, and can be measured in a rigorous manner.
Business benefit
The group started with social labor, but with time it developed as a commercial company. This company's main service is to sell a variety of filter products in the urban areas. The positive side of EOZ is that the sellers can have the certainty that this filter has been proven to work even in the worst conditions of rural areas.
To secure Grupo EOZ's financial sustainability, Flor commercializes the filters for urban and rural households nationally and internationally to continue subsidizing their work in rural communities in Mexico. This subsidizes the technology costs for rural markets and enables her social vision to be realized. In 2012 sales to middle/high socioeconomic markets in urban areas reached 2.7 million pesos. In 2013, the company generated an estimated 3 to 5 million pesos in urban sales to reach their social expansion goals for the next several years. Likewise, EOZ hopes to utilize the sales of its technologies to provide worker salaries to ensure sustainable positions in rural communities.
The company has been growing in the past years mainly because of the social labor and strong innovations they have made in their products that have helped them win a few awards.
Social and environmental benefit
The model has reached 15,075 rural families in 17 states of Mexico, Guatemala, the Dominican Republic, and currently in a pilot project in Kenya. The main change desired is to improve the health of the people who receive assistance in this project, particularly children. In 2012, for the first time, a decrease in the prevalence of parasitism in children less than 5 years of age was measured, from 88.9% before the intervention to 38.9% after 6 months.
EOZ works with numerous civil society organizations and foundations, including World Vision of Mexico, Tarahumara Foundation, Save the Children, Nourish a Child, The Hunger Project, and others to provide drinking water solutions in rural areas. It also collaborates with organizations that work in sanitation to promote the concept of a clean house, and implements projects in rural communities with other community organizations. For example, in the rainwater harvesting project for rural schools called "Escuelas Azules México," the rainwater collection system is in the charge of Neta Cero while the filters for the purification of rainwater are at the position of the group.
Interview
Flor Cassassuce, Founder
Keep this story going! Share below!
Grupo EOZ S.A. de C.V. & Instituto EOZ de Tecnologías Rurales, A.C.
La Paz, Baja California Sur, MX
Business Website: www.agualimpia.mx
Year Founded: 2006
Number of Employees: 2 to 10
Grupo EOZ S.A. de C.V. is a hybrid organization, the sum of a commercial company and a nonprofit civil association of the EOZ Institute of Rural Technologies A.C. It is also the first organization in Mexico to develop high-quality technology based on community needs that is accessible to marginalized populations.