Overview
The innovation is to generate a higher performance motor based on water to generate less pollutants.
Authors
Francisco Chavira
Sergio Carranza
antonio Moreno
Brayan Elizondo
Andres Lopez
School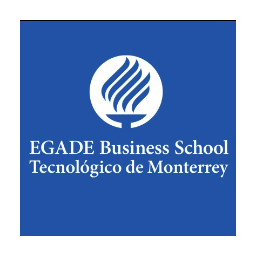 EGADE Business School Tecnologico de Monterrey
Professor

Fernanda Concha
Innovation
The innovation here is the adaptation of a combustion system to a resource that most developing and developed countries have access to, such as water. The point is to reuse what is consumed to reduce the impact of waste of clean water and wastewater that goes into rivers and seas, and use it as a source of energy to mobilize people without having an impact on the air quality of the cities, having no emissions, and being a technology whose manufacturing has an environmental impact at all scales less than that of electric vehicle technologies. The other part of the idea is to offer another alternative to the sustainable technologies that are coming to the market in order to offer global consumers more alternatives and options of different costs to keep the industry diversified and not only focused on a single segment and few suppliers of raw material.
Inspiration
The company came out after the idea of generating a faster engine than those in the market. However, after the regulations of the countries, due to high pollution indicators, the idea came of generating an engine that emits a lower number of pollutants. Then when a reputation is gained in the market, the idea of generating an engineering design for a hydrogen-based engine that has greater efficiency with zero pollutant emissions through recycled water from the homes of those who acquire this technology will be promoted. Companies are currently taking advantage of the environmental issue to generate products that generate additional income. However, the issue of pollutants emitted by these new technologies is omitted, and there are no natural resources to generate battery-based technology to the cars to meet the demand of a medium-sized country such as England. Supplies from all over the planet would have to be generated to withstand such demand in terms of copper, lithium, and everything that is used to manufacture the new inputs of this new technology.
Overall impact
The design of the water-based engine would generate an important impact on emissions and generate an incalculable benefit for the new generations in terms of greenhouse effect, public health, etc.
Business benefit
The company will benefit from obtaining large profits after obtaining the return on investment that is estimated to be obtained from producing the engines in 20 thousand units in 2 years as stipulated.
Social and environmental benefit
The environmental benefit generated by the water-based engine is that it would be zero emissions which has a very important impact on the planet, avoids the greenhouse effect, and is a matter of public health.
Interview
Rodrigo Padilla, Kan Motors-Rodrigo Padilla
Keep this story going! Share below!
Kan Motors
Monterrey, Nuevo Leon, MX
Business Website: https://www.kanmotors.com
Year Founded: 2018
Number of Employees: 11 to 50
The hazardous effects of pollutants from fossil fuel vehicles have caused the scientific community to move towards environmentally friendly energy sources. Despite that we have many renewable energy sources, hydrogen is the one which fits better to this purpose. Like electricity, hydrogen is an energy carrier that has the ability to deliver incredible amounts of energy.
Kan Motors is a technology firm founded back in 2013, who designs high performance internal combustion motors powered by hydrogen.
Our scope is to use the internal fire of creativity and innovation to generate something of value that will change the industry. Hydrogen powered vehicles will play a significant role in the transportation industry in the near future. We could expect fuel cell-based transportation, power plants, and electricity generators to become prominent in the coming decades.