Water: Conserve, Collaborate and Create Solutions
Intel Corporation
Overview
Intel recognizes and states that water is a critical natural resource that is of strategic importance to their business (essential to the semiconductor manufacturing process) and the communities in which they operate.
According to Intel, they had made significant investments and set aggressive goals to reduce the environmental footprint of their global manufacturing operations, including goals and policies on climate change and water conservation. As part of Intel's sustainability program, its water multifaceted strategy consist on three main objectives:
1. Conserve water used in its operations,
2. Collaborate with initiatives on water in local communities and
3. Create technological solutions to help others reinvent themselves on how to use and conserve Water.
Over the last two decades, Intel's sustainable water management efforts and partnerships have enabled them to conserve billions of gallons of water and return approximately 80% of their water back to our communities. Now, Intel is broadening their focus to restore 100% of their global water use.
Authors
María José Bravo
Carlos A. Villavicencio
maria elvira olvera
Jose Rodrigo Charles
School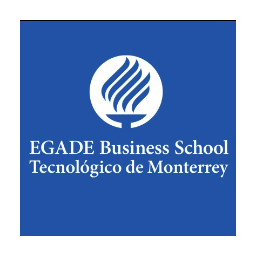 EGADE Business School Tecnologico de Monterrey
Professor

Fernanda Concha
Innovation
Intel commits to continuous improvement through research and partnerships with other companies and organizations on standards and activities to develop improved water footprint methodologies and best practices in responsible water management. Throughout their water strategy's three main objectives, Intel has done many innovative water conservation projects:
i) Conserve water used in operations: Intel uses aprx. 12.8 billion gallons of water per year in their manufacturing, from which 10.7 billion gallons of water are treated on site and returned back to communities, while 3.0 billion gallons were consumed (lost to evaporation and irrigation).
To reduce their consumption of fresh water, Intel's strategy is to use water efficiently and to recycle or reclaim water on site for industrial purposes or irrigation. In 2018, for example, a team of engineers at Intel's fabrication facility in Israel completed a project that will enable them to reclaim water from cooling towers. Intel estimates that the system will result in the reclamation of aprox. 94 million gallons of water per year while also reducing chemical usage by 25-30%.
ii) Collaborate on water initiatives with local communities: Intel has committed to restore 100% of the company's global freshwater use by 2025 through support of collaborative community projects that restore water in quantities equivalent to the water that Intel consumes. Intel is engaging local community groups and nonprofit and conservation organizations identify and fund projects that benefit local watersheds. This projects aim to address local water issues and support the well-being of communities and the environment. Until now, Intel has funded 14 collaborative community projects that restore water in six states of US (Arizona, Colorado, Utah, California, Oregon and New Mexico), and a subset of these projects have been completed or partially completed. Altogether, these projects are projected to restore more than 1 billion gallons of water each year.
iii) Create technology solutions to help others reinvent how they use and conserve water: Intel acknowledge the importance of the responsible use and preservation of this vital resource. And believes that water restoration and conservation, is something that everyone must work on, therefore, Intel proactively invest in their technology "handprint" to empower others to use Intel technology to reduce their environmental footprints and support sustainable consumption and production. One example is the pilot of an "Internet of Things system" that Intel is conducting in partnership with Vanasche Farm, a hazelnut producer in northwestern Oregon. The system tracks weather patterns and measures precise soil moisture at various locations across the farm with the goal of reducing water use by optimizing watering times.

Inspiration
As semiconductor fabrication requires significant water use, for Intel it is important to responsible manage their water use, in order to meet their business needs as well as those in their communities.
Intel has focused on water conservation within their operations for decades. In the early 1990's, they began analyzing and reporting on their environmental impacts, meanwhile, that was around the time they partnered for the first time, with the city of Chandler, Arizona to invest in on-site water conservation infrastructure project, which allowed Intel to send water from their manufacturing operations, for treatment and reuse by the city, as well, Intel receive grey water from the city to use it in their operations.
Intel continued to focus on conserving and reuse water in their operations, however, the company has been working to understand how to do more and broaden its impact beyond their walls, that eventually led to the development of their global water restoration goal, which is their commitment to restore 100% of their water withdrawals used in operations back to the community. To achieve this ambitious goal, Intel is engaging local community groups and nonprofit and conservation organizations to identify and fund projects that benefit local watersheds. These projects aim to address local water issues and support the well-being of communities and the environment.
In addition, Intel collaborates with governments, leading companies, and nonprofits on innovative environmental projects, and proactively invest in their technology "handprint" to empower others to use Intel technology to reduce their environmental footprints and support sustainable consumption and production.
"Our Corporate responsibility at Intel is about reducing our own environmental footprint, creating technologies to help others reducing their own environmental footprint, " said Fawn Bergen.

Overall impact
Intel has invested more than $254 million in water conservation projects at their global facilities since 1998. They estimate, that their water conservation efforts save over 3 and 4 billion gallons of water every year and to date, they have saved around 64 billion gallons of water, enough to sustain over 580,000 U.S. homes for one year. Recently, they also completed new projects that Intel estimates will save approximately 337 million gallons annually, once operational.
In addition, since 2017 Intel funds collaborative community-based projects that restore water in amounts equivalent to what Intel consumes. To date, Intel have funded 14 water restoration projects benefiting Arizona, California, Oregon, and New Mexico watersheds that are estimated to restore more than 1 billion gallons each year, once complete. Completed projects restored approximately 0.3 billion gallons in 2018.
In addittion, Intel develops technologies that enable both Intel and others to improve water management. For example, Intel created and piloted a low-cost Internet of Things water sensor solution at their India site to track the pH, conductivity, temperature, and turbidity of discharge water. The pilot uses an Intel Internet of Things gateway to aggregate water quality data and pass it to a cloud-based server to enable more efficient water quality tracking and analysis. In 2018, they also funded a study and convened a workshop with sustainability and technology leaders to better understand how emerging technologies can be applied to water management.

Business benefit
Intel believes that their strategy with the community can help maximize abundance (water volume), and this it's a path that many other corporations should take and must take.
Everyone, especially large industrial water users, must work on solutions and projects related to climate change and responsible water management. Creating shared supply chain goals and standards while also collaborating with customers and suppliers to create greater environmental impact.
Is important for companies to realize that cost is not a barrier, but rather one of the fundamental reasons to adopt emerging technology solutions as they have the potential for long-term savings. Since 1998, Intel has expended USD 254 million in water conservation projects (inside and outside the company), however, they consider this as an investment and not a cost, given that water is essential for their semiconductor manufacturing process and they want to assure water volume in the future for their operations. In addition, the efficient use of water in Intel's operations have save them millions in utility costs annually.

Social and environmental benefit
According to National Geographic, while nearly 70 percent of the world is covered by water, only 2.5 percent of it is fresh. Even then, just 1 percent of our freshwater is easily accessible, with much of it trapped in glaciers and snowfields. In essence, only 0.007 percent of the planet's water is available to fuel and feed its 6.8 billion people. Additionally, agriculture accounts for 70% of all water consumption, compared to 20% for industry and 10% for domestic use.
Today, Intel Corp. returns approx. 80% of its water use to local watersheds and communities and aims to return 100% of its water use by 2025. Intel's water strategy, can help maximize abundance (water volume), in fact, some of Intel's funded projects are already decreasing the impact of the water shortage problem in certain communities (improving life in general). However, Intel knows that to fully achieve a strong change in water restoration and conservation globally, everyone must work together on collaborative solutions.

Intel will continue to encourage collaboration across organizations. It's the only way to drive true transformation and create positive change for the environment.

Interviews
Bergen, Fawn, Global Sustainability Team focus on the Water Program
investing in water restoration, Intel water restoration program
Keep this story going! Share below!
Intel Corporation
Santa Clara, California, Sillicon Valley, Worldwide
Business Website: www.intel.com
Year Founded: 1968
Number of Employees: 10000+
"Intel was built with a purpose: to ponder what might be possible—to imagine, question, and then do wonderful things in pursuit of a better future".
Intel is an American multinational corporation and technology company headquartered in Santa Clara, California. It was founded on July 18, 1968, by semiconductor pioneers Robert Noyce and Gordon Moore (of Moore's law), since then, Intel has been evolving from a PC-centric company with a server business to a data-centric company, and becoming a world leader in the design and manufacturing of essential products and technologies that power the cloud and an increasingly smart, connected world.
Intel's impact on the world has been felt through a progression of tech waves, including the personal computer, the Internet, and cloud computing.
Intel recognizes that water is a critical natural resource that is of strategic importance to their business (essential to the semiconductor manufacturing process) and the communities in which they operate. They acknowledge the importance of this vital resource, therefore, Intel has made significant investments and set aggressive goals to reduce the environmental footprint of their global manufacturing operations, including goals and policies on climate change and water conservation. All information obtained from: https://www.intel.com