Waste to Energy by Citra Metro Group
PT Citra Metro
Overview
As part of the business vision, Citra Metro is committed to becoming part of renewable energy sector. The company is originally from Java, Indonesia. Citra Metro focuses on the area around Java. One of the projects is using municipal waste and converting it into power. PT Solo Citra Metro Plasma Power is working together with PT Pembangunan Perumahan, in answering the government challenge to invest and deliver energy from the municipal waste. From the municipal waste, PT Solo can generate up to 2x 5MW (MegaWatt) with investment of around $40 million.
Author
Dicka Frieyandi
School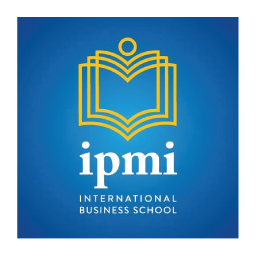 IPMI International Business School
Professor

Amelia Naim Indrajaya
Innovation
The process of processing waste into energy is done by collecting municipal waste then separating it. Further, it will be processed through a wet pyrolysis reactor to create a carbonation reaction for increasing calorie value and create "bricket". This bricket will be put into a gasifier equipment then it will give energy to the power generator and creates electricity.
Inspiration
Citra Metro group is a profitable company who focuses in managing environmental impact while also making business from the situation. As a company originally from the Java area, they also focus on growing their homeland and making a lot of work opportunities for the people around. The group is also expanding their business abroad. It shows how Citra Metro Group can sustain its business, especially in clean energy. Citra Metro Group can overcome the challenge, not only for profit but they also grow the economy in their own region.
Overall impact
Citra Metro Group can overcome the challenge of sustainability, not only for profit but they also grow the economy in their own region by creating a lot of job opportunities.
Business benefit
The majority of the power generation in Indonesia are Coal, Diesel and Gas and of course fuel. Citra Metro group manages to utilize municipal waste and turn it into power.
Social and environmental benefit
By building a power plant in Surakarta, they already created a lot of jobs. To run a power plant they employ a lot of workers to make sure all the operations go well.
Interview
Rudolf Rinaldo Aritonang, Director of Business Development
Keep this story going! Share below!
PT Citra Metro
SOLO, Surakarta, ID
Business Website: https://www.indovin.vn/
Year Founded: 2014
Number of Employees: 51 to 200
PT Solo Citra Metro Plasma Power is a subsidiary of Citra Metro Group (holding). Solo Citra Metro is focusing in Energy sector such as Power, Gas, especially for clean or renewable energy. Not only in Indonesia (java Region) Citra Metro Group also expanding to other countries such as Vietnam (INDOVIN).