Waste Not Wasted
TerraCycle
Overview
The TerraCycle innovation is their Zero Waste Boxes. From candy and snack waste boxes to protective equipment, this innovation ranges from all different areas. The Zero waste boxes, first introduced in 2014, allow customers to buy a box, fill up with their waste items, and then ship it to the company to then be converted into reusable products!
Authors
Meghna Shenoy
William Park
Matthew Kritzberg
Raj Mitaliya
Zachary Sobelman
School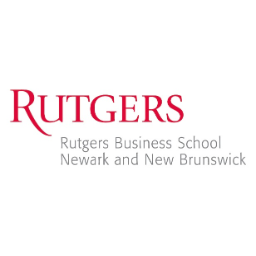 Rutgers Business School
Professor

Jeana Wirtenberg
Innovation
The Zero Waste Box by TerraCycle is a service that provides solutions for difficult-to-recycle waste that cannot be recycled through regular municipal recycling programs. The division that ran and branded this product was first introduced in 2014 in the United States. It is now located in almost all 20 countries in which TerraCycle operates. The innovation aids and promotes recycling and waste reduction all throughout the world. The company, through this innovation, provides and supports solutions for typical non-recyclable items deemed as "waste" as they find ways to make waste items renewable.
The idea for these boxes first started from the founder's creative ways of packaging and transporting food waste for worms. Tom Szaky, founder and CEO of TerraCycle, used soda bottles as a means to package his inventive worm poop plant food. The Zero Waste Boxes eventually followed in 2014! The boxes provide a manner for the public to package and collect waste items, anything from food wrappers to school supplies, in a box that can then be sent back to the company from anywhere in the country through shipping. The items in the boxes are then taken and sorted based on their materials to then be placed in machines that will mold the "waste" together. Plastic material is cut into small pieces and utilized in the aftermath of the products. From the material and waste, people have contributed and given to the company, they have made furniture, food packaging, backpacks, and anything else you can imagine!
The innovation that changed TerraCycle, and inevitably, the world.
Inspiration
Conservation of the environment is the main inspiration for the creation of TerraCycle. When asked what was the inspiration behind Terracycle, Mary Ellen Dowd, Associate, N.A. Public Relations at TerraCycle, responded with, "global waste crisis, innovative waste management company, eliminating the idea of waste, by creating recycling solutions for the unrecyclable. We have different business approaches."
The box does have a sense of mission and purpose. In order to help conserve the environment, the product that they create helps to be a part of the solution. By creating this product, the company feels a sense of responsibility as well. Ms. Dowd stated, "Company holds the belief that to see any effective change in climate issues, key is to motivate people and encourage the community to act on their decisions. It's rewarding to be an international leader. It's hard to feel like you're making individual change on a personal level, but if every single person had the mindset that no one can do anything, we need to change the mindset to be that I am one of many that does so much. Which is why TerraCycle encourages recycling on both individual and corporate level (like collecting razors along campus), normalizing the idea that sustainability is the standard."
Tom Szaky, founded TerraCycle on ideas he came up with after making worm poop plant food through waste from his university cafeteria. He packaged this food with recycled soda bottles. The idea soon took off as retailers such as Target, Home Depot, and Walmart jumped to sell his innovative waste product. Szaky's motivation stemmed from his goal to eliminate or greatly reduce waste through novel means of packaging and selling.
Overall impact
What TerraCycle does on a daily basis has a great impact on the environment in many different ways. The people at TerraCycle are constantly looking for new ways to help the environment, specifically in the sense of transforming nonrecyclable products into recyclable trash. Motivating their employees is very easy since their employees are all very passionate about helping the world. Terracycle helps stop pollution worldwide in 21 different countries. Mary Ellen mentioned that different countries handle waste differently, but most of them are pretty standard. They have been helping the globe 24/7 ever since 2001 and have been growing larger ever since. They are able to do all of this by getting funds from brands.
One example of a way they help improve waste reduction is when they introduced college students to the idea of recycling their razors. They partnered with Gillette to help raise awareness that razor blades are recyclable to a younger audience who uses them on a regular basis. This helps in the short term because many students will start recycling these blades which in turn will obviously help waste reduction. This campaign helps in the long term because these students will hopefully not only recycle razor blades for the rest of their lives, but they will also teach their kids this same thing. The idea of recycling razor blades could pass down from generation to generation thanks to TerraCycle.
Business benefit
TerraCycle's first products were offered through recycled soda bottles in an effort to reduce packing products. This innovation, however, eliminates this idea as it goes back to the company's roots. The Zero Waste Box offers a way to collect recyclable items while also being a recyclable item itself. The innovation has also greatly improved employee morale, according to our interviewee, "It's rewarding to be an international leader. It's hard to feel like you're making the individual change on a personal level, but if every single person had the mindset that no one can do anything, we need to change the mindset to be that I am one of many that does so much."
The satisfaction and pride of employees associated with the company are seen through their retention rates of around 90%. TerraCycle is also known for its highly respected reputation for proper and innovative treatments for its employees and pay grades. Alongside the employee motivation offered by this innovation, it also helped in global expansion and new market opportunities as the company launched TerraCycle Japan soon after the innovation was introduced.
In terms of revenue raised, in 2020 net sales for TerraCycle in Zero Waste Boxes were $6.15 million which is a 70% increase from 2018 in sales. Overall, the company prides itself on its high reputation of being an upstanding member of the community, providing employees with satisfactory working conditions, and opening doors in new markets for bigger and better opportunities.
Social and environmental benefit
The innovation that TerraCycle generates on a daily basis is truly incredible, as it serves people all over the world. TerraCycle serves the general population as they sell products to individuals that are made with reused items. They also work with national governments providing them with many products that are again, constructed with waste items. The way the company makes its products, serves people around the world as they are helping the world and general population deal with the abundance of waste all over the planet.
The national government programs that the company has generated also educate people around the world about recycling and the benefits that come with it. This information must be provided to as many people as possible, as the company understands the benefits of informing people about recycling. The more people that understand why we need to recycle items, the cleaner and healthier our society will be. TerraCycle is doing incredible things to help human beings understand the importance of recycling, benefiting our society at large.
Additionally, TerraCycle has been educating college students around the country about the importance of recycling contact lenses. Many don't know that contact lenses are recyclable, and they are actually one of the most commonly wasted items that have recycling value. This is again valuable information that the company is providing people around the world that will in the long run, greatly benefiting our environment as we move forward wasting less and recycling more. Everything about TerraCycle aims to improve our world's sustainability, which will reap benefits for our environment and society.
Interview
Mary Ellen Dowd, PR Representative
Keep this story going! Share below!
TerraCycle is a for-profit organization that on a basic level, takes waste and makes it reusable, for example, they take old car seats and use them for their conference room and provide Zero Waste Boxes. They take used or otherwise thrown out items and make products that they sell and they distribute products to the public while working with national governments.