Waste is a Gift
Dan the Man Cooking
Overview
The company now is on a mission to be the first catering company in Australia to provide zero waste catered events for their clients which is along with SDGs as "Responsible consumption & production". Zero waste is a kind of business model. The company hopes to set a standard though this model and promote a certain business model for the whole industry. The company aims to reduce and recycle their usage on disposable and non-degradable wrapping including plastic wrapping and paper boxes by turning their kitchen waste into fertilizers or office supplies and planting by themselves.
Author
YanPing Wang
School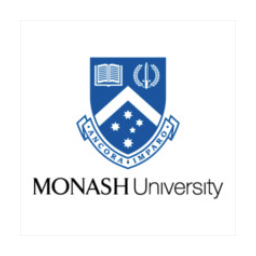 Monash University
Professor

Gitanjali Bedi
Innovation
The company selects suppliers which share the same idea about sustainable development with them. Therefore, they can ask their suppliers to use reusable containers instead of plastic wrappings. They plant teas or spices and make sodas by themselves to avoid tea bag cost and bottle plastics. All staff have a meeting once a week to discuss possible solutions. Now, they try to negotiate with suppliers to use minimum plastic wrapping, find alternative or reusable vac pack bags, and make chef uniforms from eco-friendly fabrics that are factory off cuts.
Inspiration
Food waste is a big problem around worldwide. When Ilana met one of Sydney City Counselors, they discussed the food waste issue. From their discussion, Ilana found that the best and quickest way to do this is "do it yourself", and get their own business into a zero waste model. Instead of advocating other stores or organizations to be responsible for food waste, the most effective way is to reduce our own waste.
Overall impact
Zero waste, potentially, can be a standard for the industry. When the company figures out how to operate the business under this business model smoothly, they can actually provide consulting services and help other business to get same standards. Every member in the company is involved in this process, discussing every week about this topic. This actually makes everyone in the company gain a full and reliable knowledge about sustainability and they can also have some influence on their friends and family. Taking responsibilities of their waste is just a tip of the iceberg of corporations' social responsibilities. Instead of just focusing on shareholders' profits, corporations also need to take care of resources they used and their supply chains. Zero waste is the first step of the company to focus on their social responsibilities which can also be the first step for the whole industry to focus on that.
Business benefit
Although the goal is to reduce waste, the journey of this process actually brings different benefits for the company. In their weekly meeting on reducing wastes, all staff expressed their own different ideas and opinions. Creativity from that could also be used in other areas which can be a great benefit for the business. On the other hand, after the business confirmed how to reduce their waste, they needed to find new suppliers and partners. New partnerships and relationships between different suppliers would be built which means more potential customers can be introduced.
Social and environmental benefit
Food waste now is a big issue around the world. Zero waste would first definitely provide more resources for both poverty areas and future generations. Furthermore, zero waste does not mean corporations do not produce waste, what they are doing is to turn their waste into products or materials. The creation and ideas for sustainability can be a reference for other industry. For the environment, the business now is working on a program about re-use of coffee grounds. They collect coffee grounds from the same street café and use them as fertilizers. Then the business plants teas or spices on that to reduce the tea bag cost and other plastic cost. The whole process is clean and cyclical. In the long term, if this program can work efficiently, it can be promoted to other streets or blocks which can largely reduce plastic pollution and general waste.
Interview
Ilana Cooper, Managing Director and Community Collaborations
Keep this story going! Share below!
Dan the Man Cooking is a Sydney based event catering company which was founded in 2011. In 2012, the company expanded their food offering incorporating a passion for local, seasonal and lesser known produce. Now Dan the Man is a full service event catering company remaining true to its principles of simple food done well. They achieved B Corp certification in November 2017 and set themselves the challenge of being Australia's first zero waste to landfill event caterer by 2018