"Wake up Mexico" - Tétecoloh Coffee
Tétecoloh Café
Overview
Tétecoloh is a 3 and a half year old company that offers good quality products, both beverages and food are focused on supporting Veracruz's coffee producers.
Authors
Monica Flores
Cindy Mejía
Sofia Chavez
Eduardo Loyo
David Fuentes
School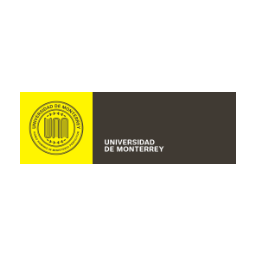 Universidad de Monterrey
Professor

Consuelo Garcia-de-la-torre
Innovation
It is a company that provides easy access to its consumers with 90% of totally Mexican ingredients. Offers quality coffee and products.
Long-term innovation: Tétecoloh is looking to implement an algae tank for a certain amount of water liters which is equivalent to approximately 780 trees in oxygen production. They are planning to implement this in all its branches and offered to new businesses in favor of reducing pollution.
Inspiration
With very Mexican colors and a tecolote as the flagship of the brand, Tétecoloh Café was born with the vision of awakening Mexico through coffee. Its intention is to serve as a reference and inspiration for other entrepreneurs in order to promote Mexican culture through businesses that generate jobs and promote local consumption.
In addition to the impeccable mexican folkloric and artisanal image of its brand, Tétecoloh Café has won the heart of the Monterrey market for the quality of its products. Proof of its success, is that 2 years after its official launch, they have 4 branches established in the city of Monterrey.
Overall impact
Since 2016 Tétecoloh Café supports the coffee producing communities of Veracruz by giving employment to its people.
Its slogan is "Despierta México" and not only seeks support for these communities, but also for fair and well-paid work for its baristas, who are only women. Tétecoloh Café promotes the work for these women who are mothers or single mothers, these women are seeking flexibility and a healthy work environment. Likewise, the company uses 100% biodegradable materials.
This project has shaped its business philosophy into four pillars: local consumption, job creation, support for indigenous communities and professionalism. It is precisely in the combination of these elements, where Tétecoloh Café has managed to cement a unique, winning and super competitive value proposition.
Business benefit
Offering quality ingredients, promoting the mexican culture, both the business and local community support are factors that have been helping to increase the number of loyal clients. Besides of that, the benefits and working schedules of its employees has had a good consequence the loyalty and quality in the work of the same ones, creating a good service for its clients.
Social and environmental benefit
The social benefits that Tétecoloh Café provides to the community are a fair work for women and an economic improvement of Veracruz's coffee producers.
In environmental matters the use of biodegradable products (glasses, avocado straws, for example) as well as the implementation of green roofs which emit large amounts of oxygen that would help to purify the air of the city.
In addition to this, customers have been motivated to take care of the environment, in order to help in this some of them have decided to use their own thermos or containers to decrease the amount of plastic containers that are used for each purchase.
Interview
Diego Guzmán, Tetecoloh by Diego
Keep this story going! Share below!
Tétecoloh Café
Monterrey, Nuevo León, MX
Business Website: https://tetecoloh.com
Year Founded: 2016
Number of Employees: 11 to 50
"Wake Up Mexico" IS EVERYONE'S RESPONSIBILITY. Consuming Mexican coffee is simply one of the many ways in which we can support our country, reactivating the economy, creating jobs and transmitting the values ​​of Mexican entrepreneurship. #despiertamexico"Wake Up Mexico" IS EVERYONE'S RESPONSIBILITY. Consuming Mexican coffee is simply one of the many ways in which we can support our country, reactivating the economy, creating jobs and transmitting the values ​​of Mexican entrepreneurship. #despiertamexico