Vuokkoset Biodegradable Sanitary Products
Vuokkoset Bio
Overview
In line with Delipap's first hygiene brand, Muumi Baby, Vuokkoset Bio was invented with similar environmental and social sustainability. Vuokkoset Bio like all Delipap's products are produced in Finland. The product is 100% biodegradable and made by a clever combination of organic raw materials. These hygiene products are composed of three materials; organic cotton, biodegradable plastic, and absorbing material of chlorine-free cellulose found inside the towel. Raw material comes from sustainable Nordic forests which are FSC certified. Vuokkoset ensures the use of raw materials that do not reduce forest size in the future; forests are maintained, and vegetation is ensured to sustain its growth (Karhu, 2020). All raw materials used in the manufacturing of the hygiene products are ecofriendly and hence when the sanitary towel is disposed of, it decomposes naturally without harming nature. Vuokkoset brand values customer well-being through offering fragrance and chemicals free products which are accredited by the Finnish Allergy, Skin, and Asthma Federation's Allergy Label. In addition, the Nordic Swan Ecolabel and the EU Ecolabel testify for the responsible production and circular economy standards in place (Vuokkoset, 2018). Today, Vuokkoset Bio operations are in total accordance with UN SDG 3, UN SDG 12, and UN SDG 13.
Author
Aino Saarnio
School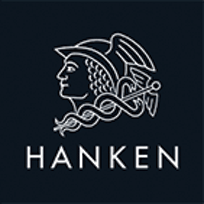 Hanken School of Economics
Professors
Eva Nilsson
Martin Fougere
Innovation
Vuokkoset Bio is the only biodegradable sanitary product line in Finland and is manufactured with customer needs in mind. Vuokkoset Bio sanitary products are skin-friendly and completely fragrance and chemicals free and thus suitable for everyone.
Inspiration
At the time of the invention, Raimo Nuortie was having a walk in the forest with his daughters where the wood anemones were flourishing; this kind of flower is called "Valkovuoko" in Finnish, from which originated the brand name "Vuokkoset". The family's love for nature makes them passionate to create, at an industrial scale, sustainable hygiene products, safe for everyone to use. The necessity for a sustainable sanitary product line is urgent due to billions of women menstruating monthly and simultaneously mindful of the environmental aspect of their purchasing decisions. Sanna Karhu, the managing director and one of the twin daughters of Delipap's founder, considers these customer needs along with the social aspects regarding hygiene products. Sanna always knew that great things are possible with what the earth can offer us as gifts without the need of changing it radically. Vuokkoset Bio is part of a family business with which she grew up (Karhu, 2020). The priority has always been to find new sustainable solutions in the industry and thus with time and attempts concerning "which raw materials to combine" to find "the best options". One of the main goals she states has been to invent a totally plastic-free product. Today, the company is the first producer of sanitary products without plastics in Finland and one of the rarest in the world (Karhu, 2020).
Overall impact
Vuokkoset Bio is the only biodegradable sanitary product line in Finland and is manufactured with customer needs in mind, enhancing responsible consumption and production. Vuokkoset Bio considers that most human activity leaves traces on the environment, which is the reason the company tries to reduce the ecological footprint to respect social and environmental wellbeing. The plastic-free packaging makes their lower waste management easier to handle. Vuokkoset Bio helps in ensuring safe sanitation products which decrease global health problems of allergies and diseases as well as helps to improve health. In the long-term, results are substantial as the operations represent no plastic waste, lower carbon footprint, decreased health consequences, and less industrial treatment of the material. This is accomplished, according to Karhu, by only picking up what nature gives. Vuokkoset Bio does not interfere with the ecosystem by stealing the earth's resources and leaving any negative impacts on the environment. The environmental impact of inventing a plastics free sanitary product, a good used by billions of women worldwide, is substantial for sustainable development. Partnerships with EU and Finnish Allergy, Skin, and Asthma Federation further promote the positive impact of Vuokkoset Bio through labels indicating eco and skin-friendliness.
Eliminating all forms of gender-based discrimination and guaranteeing the rights for women to be full members of society is one of the UN sustainable goals to be tackled by 2030. The Vuokkoset brand uses its platform to support girls growing up and to surpass any negative connotations around menstruation and turning the experience into positive. Through their online channels, Vuokkoset brings awareness and provides a positive outlook on menstruation which promotes gender equality and empowers women of all ages (Vuokkoset, 2018).
Business benefit
Sustainable use of the planet's environmental capital is becoming a central characteristic of the financial market in the EU as it already exists in the core of Vuokkoset Bio product line innovation. The company is anticipating the European Commission's scheme to drive towards carbon-neutral operations. Delipap Oy is reducing expenses through the use of water and solar centered renewable energies in operations and upholding efficient waste management (Karhu, 2020). Vuokkoset's financial stability depends on its sustainable operations as the CEO of Delipap Oy, Sanna Karhu claims that their focus on sustainability has been important for credibility and keeping good relations with financial institutions (2020). Vuokkoset Bio is the only 100% biodegradable sanitary pad sold in Finland (Karhu, 2020), which makes the company a forerunner in its field and differentiated in the market. The sustainability of the product and credible partnerships have provided Vuokkoset the opportunity to gain a competitive advantage. The CEO, Sanna Karhu states that Vuokkoset Bio's impact on Delipap turnover is in millions of Euros from the overall turnover of 15M EUR (2020). According to the financial statement, operating profit was 918K EUR for which the operating margin is 6% (Delipap, 2020).
With a focus on innovation and sustainability Vuokkoset Bio has demonstrated resilience during the economic turmoil. According to the financial report, the Covid-19 pandemic has not exhibited any substantial negative impacts on the business (2020). On the contrary, production capacity is on a rise and according to the CEO, consumers are increasingly aware of the importance of sustainable consumption (Karhu, 2020). Environmental, social, and governance correlated efforts are becoming more transparent in the industry as according to the European commission 8 of 20 EU customers reflect the environmental impact of their purchases (European Commission, 2019). Vuokkoset Bio provides its customers an opportunity for a sustainable purchase that is safe and ecofriendly which is an incentive that not only benefits the customers but also the society as well as the company itself.
Social and environmental benefit
Consumers are increasingly aware of their carbon footprint and Delipap is acting to combat climate change while simultaneously advancing good health and wellbeing. These factors contribute to the large customer satisfaction percentage confirmed by Babler consumer research, which resulted in 96% of consumers willing to recommend the Vuokkoset brand after trial (2019). Vuokkoset Bio suits for allergens of sensitive skin and the company cooperates closely with the Finnish Allergy, Skin, and Asthma Federation (Vuokkoset, 2018). This partnership has provided Vuokkoset with their partner Federation's respected Allergy label indicating suitability for all skin types through meeting strict criteria. In Finland, Vuokkoset is the only sanitary pad brand to receive the label due to their product containing no fragrances, chemicals, or irritants (Vuokkoset, 2018). Vuokkoset uses trusted suppliers to work with safe raw materials which ensure customers for a safe product but also benefits local producers and local community for creating local jobs.
Vuokkoset Bio is an innovation that considers environmental aspects from manufacturing until the disposing of the end product. Suppliers for raw materials are local from Finland and carefully chosen. Suppliers also fulfill the environmental responsibilities for Delipap to generate zero landfill waste and to enable skin-friendliness. Alongside the product, also the packaging is made from biodegradable materials and is apt for recycling or burning (Vuokkoset, 2018). Vuokkoset has been accredited with EU ecolabel through its partnership with the European Union. The label is globally recognized and awarded to products or services which conform to high environmental standards throughout the lifecycle. EU ecolabel indicates low CO2 and waste generation during production and signifies the possibility to recycle (European Commission, 2020). Vuokkoset provides recognized benefits to its stakeholders and the environment by operations that follow the standards of the ecolabel. This aims at ensuring long-term responsible consumption and production patterns.
Interview
Sanna Karhu, CEO
Keep this story going! Share below!
Vuokkoset Bio is a subsidiary of the Finnish group Delipap Oy, which specializes in the production of skin-friendly hygiene products such as diapers and sanitary towels. Delipap Oy is a family business founded in 1979 and since then has been the only manufacturer in its industry in Finland with its extent of social and environmental responsibility. Since the establishment of Delipap Oy, products have been created with customer needs in mind. The first baby diaper was a home-made invention by Raimo Nuortie, the founder of Delipap, for his son who had irritation from the conventional cloth diapers from that time (Vuokkoset, 2018). The roots of Delipap lie in manufacturing products that contribute to their customers' well-being. Offering products that are harmless for customers is part of Delipap's values and matches several of the United Nations' (UN) Sustainable Development Goals (SDG) (United Nations, 2020).