Overview
With their innovation, they want to give added value to their product so their customers can have a way to help the environment. They are working directly with the objective 12, 13 and 14 of the SDGs by reducing all of the negative impacts they can in the production of their products by trying to use as many recycled materials as their raw materials and also they are trying to create a community in which they helped their customers to have a way of giving back to the world and to make changes in their lives in order to have a more sustainable life
Author
Maria Sanint
School
Colegio de Estudios Superiores de Administración
Professor
adela velez
Innovation
Their first collection was with Colombian eco-friendly fabrics. Seeing their success, they sought the possibility of continuing to grow in the market with new fabrics that will cause better reception in their consumers. This is why they decided to get an Italian fabric of the Econyl brand, which is made of nylon and the waste found in the sea. They collect waste from the ocean, regenerate it, and make a textile that is colored by sublimation - which means they do not use water or chemicals. The color is impregnated to the fabric utilizing heat, so the whole process that is normally highly polluting to the environment is avoided. In addition, the material used not only does not pollute but absorbs pollution from the environment, thus generating greater impact.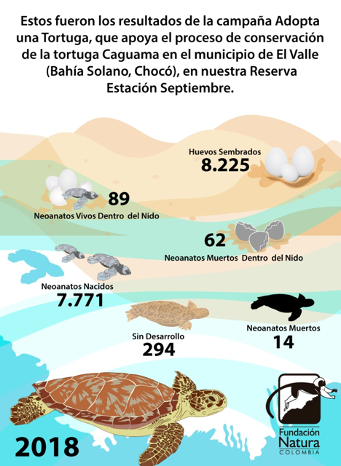 Inspiration
The beauty of nature inspires the designs and the eternal possibilities we have to know and take advantage of. Understanding that it is everyone's responsibility to protect the planet, this brand was created to promote and raise awareness about how easy it is to contribute. For Vici Mare, conquering is taking over the planet through our actions. Thus, we realize that change is in our hands. We live in a world where there is no awareness of the environment and where women are not entirely appreciated for their work. For this reason, through the brand, they want to be an example for young women showing that a positive impact can be generated on a global scale.
Overall impact
This brand's innovation is to show consumers that they are not only buying swimwear; they are also helping the environment and animals survive. Vici Mare is also giving the opportunity to our society to help and create a community with their consumers so everyone becomes more conscious of their acts and the way they can contribute to our world.
Business benefit
This innovation has helped the business have a less negative impact on the environment and build a community with their clients interested in taking care of the world.
Social and environmental benefit
They have given the customers a way to help the environment, and also they are trying to produce with zero negative impact in one of the most polluting industries. They expect to continue to grow to compete.
Interview
María Vernaza, Vici Mare
Keep this story going! Share below!
Vici Mare
Bogtoá D.C, Bogotá, CO
Business Website: https://es.vicimare.com
Year Founded: 2018
Number of Employees: 2 to 10
Vici Mare is a swimwear company that aims to save the environment. At the moment, Vici Mare is managed by its two founders, Maria Vernaza and Sofia Mora.
They started this company in October of 2018, and their inspiration was the combination of their two passions, art and the environment. Their mission is to become a recognized swimwear brand that makes things different and to promote a sustainable lifestyle around their brand.