Vermicompost for a Circular Economy
Tierra Prieta
Overview
7-Eleven México is integrating food waste and specific kinds of biomass into a circular business model via vermicompost. As one of the largest convenience store chains in México, they produce a significant amount of waste both from their own brand fresh food offerings (lettuce trimmings, breadcrumbs, overripe tomatoes etc) and very nutritious coffee waste. Thinking of all the nutrients available and sequestered carbon potential, they partnered with Tierra Prieta, a local biochar manufacturer, and a local sustainable farmer, José Luis Rodriguez, to transform all this biomass, with unavailable nutrients, into a super-rich fertilizer, using vermicompost techniques and biochar.
Author
Andres Chapa
School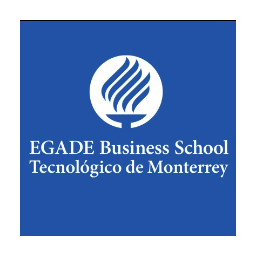 EGADE Business School Tecnologico de Monterrey
Professor

Fernanda Concha
Innovation
7-Eleven México collects specific and logistically viable biomass during their regular routes, and they send it to a facility provided by Jose Luis Rodriguez, in Allende, Nuevo Leon, about 60km south of their main logistics distribution center. Mr. Rodriguez has worked for many years developing a sustainable and organic farm, and he developed a technique to transform sheep excrement into worm castings via vermicompost in specially designed concrete racks. 7-Eleven México and Tierra Prieta approached Mr. Rodriguez as his technique was deemed ideal to reuse the biomass waste and turn it into something much more valuable.
Mixing sheep excrement, the new biomass, and supplemented with additional biochar (to increase aeration, sequester additional carbon, and improve the soil where it is applied), it is deposited in the racks, shown in the following picture. Earthworms, carefully maintained in an ideal temperature, humidity levels, and pH, begin to eat the mixture. The result is a significant molecular change in the nutrients, as they transform from complex proteins and carbohydrates into water soluble nitrates, sulphates, phosphates, humic acid, minerals, and many more micronutrients. This, together with the increased beneficial microbiota and biochar, create an ideal fertilizer, which is then sold at $7 pesos per kg, and returns the organic matter and nutrients back into the soil. This improved soil condition greatly benefits all nearby life on land, both in the short term and the long term.
Inspiration
Knowing that a huge amount of 7-Eleven's food waste (25+ tons per month) goes straight to the landfill from its local operations shows an important opportunity in responsible consumption. 7-Eleven México is striving to become a pillar of sustainability in Mexico, with several LEED certified stores, thorough environmental auditing and new innovative initiatives focused on improving Sustainable Cities efforts as a whole. Trying to see what else they could do, a visit was arranged by Tierra Prieta to learn about vermicompost. The visit was a huge success, with both 7-Eleven México and Tierra Prieta learning about sustainable farming and the different ways they could work together, with each providing a piece of the puzzle.
Jose Luis Rodriguez, owner of the sustainable farm, describes how he "learned to work with nature; if you take care of her, she will take care of you". He described how he gets a small dam to collect organic residues from his livestock using a natural incline, how he pumps and aerates this fertilized water to his crops, of which he then feed residues to the same livestock. His approach to circular economy was astounding, and includes a fish farm, a restaurant, a supermarket, and, most important for this case, vermicompost.
Overall impact
The impact this project has is still limited, as it is yet in its pilot phase. It will relocate to newly constructed racks closer to the distribution center, with the three parties participating. However, the additional ideas that the project has generated within 7-Eleven México are very promising, and may as well be discussed in this platform in the near future.
The decline in greenhouse gas emissions is not to be ignored, as the project continues to bury organic matter in a highly stable and soil-beneficial way, about five CO2eq units per unit processed. The improvements in crops have been noticed, as well as quality in the soil for the earliest customers. This is a small step out of many for 7-Eleven México's sustainable goals.
This initiative's main purpose is to provide the basis for reusing biomass waste in sustainable ways. It is troubling enough that 30% of all food produced never gets eaten, but it gets worse when we think about all the resources required that were lost to produce that 30%. When mature, this initiative will be open to anyone with a viable biomass, and greatly expand its impact.
Business benefit
The project aims to be economically sustainable, and although a full cost analysis is yet needed, the parties expect a profit of about $1.50 pesos per kg, out of a retail price of $7.00 pesos per kg. This estimated cost considers a full capacity rack, four permanent employees, fuel costs, construction cost amortized to 10 years, and the actual manufacturing. The raw material cost would only include freight costs, and the small amount of biochar added. This project will continue to be scaled up progressively and relocated inside the city, with economies of scale expected to further reduce costs.
Social and environmental benefit
The environmental benefit from implementing this practice can be huge. Vermicompost avoids the greenhouse gas emissions that could come from letting the biomass decompose in a landfill. It also returns organic matter and nutrients back into the soil, which would in turn improve their resilience and is an indicator for a soil's overall quality. Tierra Prieta is very aware of the impact on the soil, with Andrés Chapa emphasizing "the invaluable reversal of the steady decline in soil quality since the introduction of industrialized farming and monocultures". This decline, caused by taking more out of what we put in, erosion and weathering from clearing fields, nutrient deficiencies and pests from planting the same crop for many acres, and salinization caused by poor water management, is one of the most urgent environmental problems and one that would cause severe localized climate change and food shortages for millions.
For 7-Eleven México, Gabriel Chapa mentions that "as a Socially Responsible Company and as an individual worried about doing better, we see this project as a way to improve our own environmental accountability and close the loop where possible". The added benefit of permanent jobs and influence to attract similar beneficial projects is an added incentive, which he hopes will slowly transform the company into one of the most sustainable in the country.
Interview
Andres Chapa, Founder
Keep this story going! Share below!
Tierra Prieta
Monterrey, Nuevo Leon, MX
Business Website: https://tierraprieta.org
Year Founded: 2014
Number of Employees: 2 to 10
Tierra Prieta is focused on creating sustainable projects regarding soil health, including but not limited to biochar.