Overview
Currently, Varusteleka contributes to up to six SDG. Firstly, these include SDG 16: Peace, Justice, and Strong Institution, on its focus on accountable and transparent institutions. Furthermore, SDG's 8: Decent Work and Economic Growth, 10: Reduced Inequalities, and 3: Good Health and Well-being, relate to the company's focus on equality, employee well-being as well as productive employment for everyone. Finally, Varusteleka contributes to SDG's 12: Responsible Consumption and Production and 13: Climate Action with their attempts to compensate and reduce the company's carbon footprint and to produce sustainable, ethical goods. A more in-depth analysis of the SDG's can be found in the Overall Impact -section.
Authors
Heidi Hanhela
Alexandra Voinow
Pia Blomqvist
Vilma Pöyry
School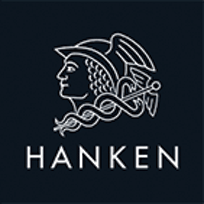 Hanken School of Economics
Professors
Martin Fougere
Eva Nilsson
Innovation
Established in 2003, Varusteleka began by selling surplus army equipment, later proceeding to expand towards the outdoor sector and recently focusing on their own high-quality house brands. Today, the share of their house brands has climbed up to 50% of turnover and it continues to rise (Varusteleka, 2020g). There are Särmä which is the robust, affordable everyday wear; Särmä TST for army use; Terävä including knives and Jämä, which is a collection made of excess materials. These brands are part of the company's strategic focus and they are up to 50% of the turnover (Laine, 2020; Varusteleka, 2020g). Furthermore, Varusteleka has its own circular economy process, meaning that it will buy customers' used items and sell them forward (Varusteleka, 2020d). Aiming to influence consumers, they have a noteworthy amount of campaigns involving both social and environmental issues.
Over time, Varusteleka has grown to its current size, without any outside investor support (Laine, 2020; Varusteleka, 2020a). Although Finland is the biggest market for Varusteleka, overseas sales generate 26% of the turnover (Varusteleka, 2020g). However, the CEO of the company, Jari Laine, considers the Nordic countries a small market area despite its convenient location (Business Finland, 2020). The company's future project is to expand towards new markets, specifically the US through new sales channels such as Amazon. Laine is hoping that instead of continuing to buy Varusteleka through Amazon, consumers would get interested in the brand and later order directly from the company's own online shop to avoid lowering the profit margin (Business Finland, 2020).
Inspiration
The founder of Varusteleka, Valtteri Lindholm, first was inspired to create the company when he was only a consumer attempting to find army surplus equipment. The low quality of the existing stores sparked an idea, maturing to become what is today known as Varusteleka (Varusteleka, 2020a). Although the journey has been successful, there have been some obstacles along the way. In 2009, Varusteleka faced a problem when army surplus equipment became a scarcity on a world scale. Lack of surplus from the militaries pushed the company to seek new directions, motivating them to create house brands. Currently, the company is reaching towards changing the world with their vision, which is "Total world domination".
Moreover, Varusteleka's values are closely linked to their vision. The company's core value is to stand for "the good guys", meaning that everyone at Varusteleka aims to do a bit extra every day to make the world a better place (Laine, 2020). Inspired by his childhood experiences getting bullied, Lindholm has decided to bring equality and justice to his company. He sees Varusteleka as an exemplary workplace: a family appreciating, respecting, and helping each other despite differences (Luukko, 2020). According to Laine, the core factors that make Varusteleka so special include great people and the strong value base laid by Lindholm (2020).
As brutal transparency in, inter alia, advertising, has been a way to differentiate the company, it has led to critique from individuals and multiple warnings from the Finnish Council of Ethics in Advertising (FCE) (Keskuskauppakamari, 2013; 2015; 2018; 2019). However, as stated by the company CEO Jari Laine, this is only a case of honest and authentic company values (2020). Indeed, Varusteleka's competitive advantage is its unique customer culture; a combination of dark humor, design of the house brands, and the company's well-known tribe culture (Business Finland, 2020).
Overall impact
Out of the seventeen United Nations Sustainable Development Goals (SDG), Varusteleka is contributing positively to up to six of them (UN, 2020).
Firstly, Peace, Justice, and Strong Institution (SDG 16) applies to Varusteleka, especially goal number 16.6; "Develop effective, accountable and transparent institutions at all levels" (UN, 2020). Varusteleka is a highly transparent company, completely out in the open about its own production chain. Furthermore, changed from their past, all taxes and business operations of Varusteleka withstand daylight, making it a highly accountable organization.
Secondly, the company practices Decent Work and Economic Growth (SDG 8). Employing up to 50 people, Varusteleka promotes equal pay for work and productive employment for everyone. Lindholm thinks that after an individual has designated human value in their childhood, there are only two contributors to changing it amid adult life: family/relationship and workplace (Luukko, 2020). Therefore, he considers it important to give job opportunities to everyone equally, appreciating their work, and giving the chance to change their human value. Thus, helping employees feel better about themselves and get motivated to work, as terminating employee contracts is Varusteleka's final option. This could be also linked with Good Health and Well-being (SDG 3) as well as Reduced Inequalities (SDG 10).
Furthermore, Responsible Consumption and Production (SDG 12) can be closely linked with Varusteleka. The company aims to change people's mindset about the necessity of consumption. Production of valuable, high-quality equipment, distribution of used items, and the circular economy model is the means of leading consumers towards more sustainable utilization of products. As stated by the company founder Valtteri Lindholm, it is easy to make cheap but unethical items, however, Varusteleka's values thrive towards more sustainable production instead (Luukko, 2020).
Finally, the last goal, Climate Action (SDG 13), is closely related to the previous responsible consumption and production goal. Varusteleka aims to reduce and compensate for the company's carbon footprint, thus working towards lower environmental harm.
Business benefit
Varusteleka has grown rapidly and it is now the largest player in its branch in Europe. In 2019, Varusteleka's revenue was 14.57 million euros whereas in 2018 it was 13 million euros (Varusteleka, 2020a). Out of these 14.57 million euros, one third comes from the store in Helsinki, 42 % from the Finnish online store, and a quarter from the international online store (Varusteleka, 2020i).
Varusteleka has found a niche in the market by focusing on purely army surplus. When army surplus became scarcer, their business expanded as they started their own brands: Särmä, Särmä TST, Jämä and Terävä, which now make approximately half of Varusteleka's revenue (Varusteleka, 2020i).
The practice of circular economy brings both economic and environmental benefits. By buying back the products it has once sold to customers and then selling them onwards as second-hand products, Varusteleka consolidates its relationship with the customers and increases customer loyalty. The customers are refunded 50% of the product's original price to their customer account, so in this way, they use this sum to buy other products from Varusteleka and everybody – Varusteleka, customers, and the environment – wins (Sitra, 2019).
As a company, Varusteleka is rather out of the ordinary as they have never had any investors and the founder, Valtteri Lindholm, owns the company completely by himself, having no plans to sell even a part of it (Varusteleka, 2020a). He says that he didn't establish Varusteleka to make money, but to be able to do things exactly the way he wanted, and in a way, he can be proud of.
Social and environmental benefit
Society and the environment are important factors for Varusteleka. Varusteleka is thoroughly transparent in its strategy work towards a more sustainable future, and they are currently working on a plan to compensate for the carbon footprint of their products (Varusteleka, 2020a). They have written several articles with the intentions of educating regarding society and the environment, by for example advocating for the right of public access (Varusteleka, 2020b), or by taking part in the Who Made My Clothes-campaign, thus also shining a light on their own production chain and consciously working towards sustainability (Varusteleka, 2020c). Varusteleka also has a variety of worn clothes and follows a circular economy in their organization (Varusteleka, 2020d). Varusteleka (Varusteleka, 2020e) also informed in June 2019 that they will be applying for the Finnish certificate of sustainable development and ecology, Ekokompassi, as well as using Ekokompassi's environmental management tool during 2019-2021 (Ekokompassi, 2020).
Regarding societal benefits, Varusteleka also ensures that their partnering organizations follow their alignments: in December 2019, Varusteleka visited their partner in China to ensure the working conditions in the factory were consistent with their values, in addition to presenting areas of improvement, to which they will come back later (Varusteleka, 2020f).
Interview
Jari Laine, CEO
Keep this story going! Share below!
Varusteleka is a Finnish army surplus and outdoor equipment retailer based in Helsinki. Their worldwide online store is the most extensive in the European army market, with a 2019 turnout of €14.57M increasing by 11 % from the previous year (Varusteleka, 2020a).