Overview
La innovación es un MarketPlace llamado www.Valorable.com que tiene por objeto la comercialización de productos 100% ecológicos, cumpliendo la fórmula de "consumo consciente = consumo + tecnología + información". Valorable se esfuerza por el cumplimiento de ODS tales como Igualdad de Género, Trabajo Decente y Crecimiento Económico, Reducción de las Desigualdades y Responsables de Producción y Consumo.
---
The innovation is a MarketPlace called www.Valorable.com that aims to commercialize 100% ecological products, complying with the formula of "conscious consumption = consumption + technology + information." Valuable strives to fulfill SDGs such as Gender Equality, Decent Work and Economic Growth, Reduction of Inequalities, and Responsible for Production and Consumption.
Authors
Angela Sofia Zapata Galindo
Diana Marcela Santamaria Rios
LUIS HERNANDO LEON BUSTOS
School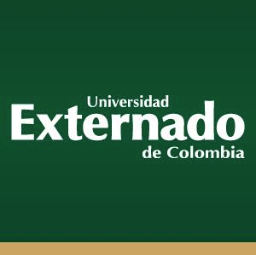 Universidad Externado de Colombia
Professor
Gustavo A Yepes López
Innovation
Paula Perotti, desde hace más un año a través de www.valorable.com, ha integrado nuevas marcas y productos éticos y sustentables, con el fin de convertirlos en el común denominador de nuestro consumo responsable. Hoy por hoy, congrega a más de 94 proveedores buscando desde luego ampliar el suministro de productos, facilitando al consumidor la experiencia digital de encontrar todo en un solo lugar.
Con el fin de amenizar la experiencia de los consumidores responsables en la plataforma, Valorable.com creó los siguientes sellos de verificación de cumplimiento ecológico: Libre de crueldad, Hecho a mano, Hecho a mano, Duraderos, Hecho localmente, Pagalo despues, Embalaje responsable , Energía inteligente, Reciclado, Puro y Seguro, Biodegradable y Compostable, Retornable, Orgánico, Huella de Carbono, Huella hídrica, Bosque Amistoso, Economía Circular, Vegano y Residuo cero.
En el desarrollo de este emprendimiento Valorable.com se esfuerza no solo por el cumplimiento del ODS 12. Responsables de Producción y Consumo logrando la gestión sostenible y el uso eficiente de los recursos naturales, sino que de manera indirecta impacta otros objetivos tales como:
5. Igualdad de Género teniendo en cuenta que la mayoría de los emprendedores hacen parte de esta iniciativa son mujeres.
8. Trabajo Decente y Crecimiento Económico, Mejorando la producción de consumo eficiente de los recursos mundiales y Logrando niveles de productividad económica, diversificación y modernización mediante tecnología e innovación.
10. Reducción de las Desigualdades, Promoviendo la inclusión social, económica y política de todas las personas sin importar el sexo, la raza, edad, entre otros.
---
For more than a year, through www.valorable.com, Paula Perotti has integrated new brands and ethical and sustainable products to make them the common denominator of our responsible consumption. Today, it brings together more than 94 suppliers seeking, of course, to expand the supply of products, providing consumers with the digital experience of finding everything in one place.
To liven up the experience of responsible consumers on the platform, Valorable.com created the following eco-compliance verification seals: Cruelty-Free, Handmade, Handmade, Durable, Locally Made, Pay Later, Responsible Packaging, Smart energy, Recycled, Pure and Safe, Biodegradable and Compostable, Returnable, Organic, Carbon Footprint, Water Footprint, Friendly Forest, Circular Economy, Vegan, and Zero Waste.
Valorable.com strives not only to comply with SDG 12. Responsible for Production and Consumption achieving sustainable management and efficient use of natural resources, but indirectly impacts other objectives such as:
5. Gender Equality taking into account that most entrepreneurs who are part of this initiative are women.
8. Decent Work and Economic Growth, Improving the production of efficient consumption of world resources and achieving economic productivity, diversification, and modernization through technology and innovation.
10. Reduction of Inequalities, Promoting social, economic, and political inclusion of all people regardless of sex, race, age, among others.
Inspiration
"Cuidar de nuestro entorno natural es cuidar de las personas que queremos". Paula Perotti.
Este emprendimiento surgió a partir del análisis de compra de una sudadera que tuvo por precio USD$ 19 producida en China y comercializada en una plataforma muy conocida a nivel mundial; en el análisis se identificó la cadena productiva y la logística implementada asociada con la mano de obra barata, las condiciones precarias de los trabajadores, la generación de desperdicios al medio ambiente, el transporte, entre otros; costos externos que generan un alto impacto al medio ambiente y a la sociedad que para el consumidor final están ocultos y se ven reflejado en un bajo costo.
Es por ello que para Valorable es importante motivar el consumo responsable y llevar al mercado digital a través de una plataforma MarketPlace, productos ecológicos que defienden el cuidado del medio ambiente, el desarrollo sostenible y la inclusión a estos mercados de mujeres cabezas de familia, pues se ha evidenciado que la mayor participación de emprendedores de este tipo de productos son mujeres.
"Cada marca y producto en nuestro sitio son seleccionados uno a uno y revisados con rigurosidad" Paula Perotti.
---
"Taking care of our natural environment is taking care of the people we love." Paula Perotti.
This venture arose from the analysis of the purchase of a sweatshirt that had a price of USD 19 produced in China and marketed on a well-known platform worldwide; The analysis identified the productive chain and the implemented logistics associated with cheap labor, the precarious conditions of the workers, the generation of waste to the environment, transportation, among others; external costs that generate a high impact on the environment and society that for the final consumer are hidden and are reflected in a low cost.
That is why for Valorable, it is important to motivate responsible consumption and bring to the digital market through a MarketPlace platform, ecological products that defend the care of the environment, sustainable development, and the inclusion of women heads of household in these markets since It has been shown that the largest participation of entrepreneurs of this type of products are women.
"Each brand and product on our site is selected one by one and rigorously reviewed," Paula Perotti.
Overall impact
"Al elegir productos ecológicos creamos un impacto real" Perotti.
En valorable se fomenta el desarrollo sostenible, por lo tanto la comercialización en el Marketplace se realiza para productos 100% ecológicos divididos en diferentes categorías tales como, Bienestar y Belleza, Moda y Accesorios, Hogar, Bebés y niños y Regalos. Esta plataforma contiene alrededor de 100 proveedores con más de 1000 productos indexados a la disposición de todo tipo de clientes, no importa su estilo de vida, "siempre habrá una solución de compra pensando en el planeta" Perotti.
El impacto que pretende esta innovación es disminuir la huella de carbono generada por cada uno de los consumidores de esta plataforma, la ampliación de los canales de distribución y beneficios económicos a los microempresarios que forman parte de esta comunidad, dando el acceso a un mercado de la nueva era digital.
---
"By choosing organic products, we create a real impact," Perotti.
As valuable, sustainable development is promoted; therefore, the Marketplace's marketing is carried out for 100% ecological products divided into different categories such as Wellness and Beauty, Fashion and Accessories, Home, Babies and children, and Gifts. This platform contains around 100 suppliers with more than 1000 indexed products available to all types of customers, no matter their lifestyle, "there will always be a purchase solution thinking of the planet" Perotti.
This innovation's intended impact is to reduce the carbon footprint generated by each of the consumers of this platform, the expansion of distribution channels, and economic benefits to the microentrepreneurs that are part of this community, giving access to a market of the new digital age.
Business benefit
Teniendo en cuenta las características e importancia del desarrollo sostenible, Valorable tiene beneficios como:
Rentabilidad o éxito Comercial
Generar una buena imagen de la marca Valorable contribuyendo a la sostenibilidad medioambiental y social.
Crecimiento de Ventas acumuladas de un 33% en lo corrido del 2020
Crecimiento de proveedores un promedio del 31% en lo corrido del 2020
Aun valorable no es rentable porque está en etapa temprana. Se manejan tres estrategias del modelo de negocio que se proyecta llevar a cabo a cabo a cabo a la compañía a la rentabilidad temprana. B2C / B2B y un modelo de suscripción para envíos emisión 0 (para 2021 primer ejercicio en Bogotá).
Proyección
Se proyecta para el 2022, Valorable cuente con un total de 120 proveedores, esto es un crecimiento del 20%.
Actualmente la compañía cuenta con 7 empleados, con una proyección de 12 empleados para el 2021.
La proyección de ventas para el 2021 es llegar a TKT (TICKET PROMEDIO DE COMPRA) venta promedio de $ 120.000 pesos (teniendo en cuenta que el TKT actual es de $ 84.000) y crecer el 30% en cada Q (corte del año, se continuará 4 cortes en el año para Valorable) del año.
---
Taking into account the characteristics and importance of sustainable development, Valorable has benefits such as:
Profitability or commercial success
Generate a good image of the Valorable brand contributing to environmental and social sustainability.
Cumulative Sales Growth of 33% so far in 2020
Suppliers growth an average of 31% so far in 2020
Even valuable, it is not profitable because it is at an early stage. Three strategies of the business model that are projected to carry out the company at early profitability are managed. B2C / B2B and a subscription model for issuance of 0 shipments (for 2021, the first fiscal year in Bogotá).
Projection
It is projected for 2022, Valorable has 120 suppliers; this is a growth of 20%.
The company currently has 7 employees, with a projection of 12 employees by 2021.
The sales projection for 2021 is to reach TKT (AVERAGE PURCHASE TICKET) average sale of 120,000 pesos (taking into account that the current TKT is $ 84,000) and grow 30% in each Q (cut of the year, it will continue 4 cuts in the year for Valorable) of the year.
Social and environmental benefit
Teniendo en cuenta las características e importancia del desarrollo sostenible, Valorable tiene beneficios como:
Medioambiente
Incentivar el consumo consciente de productos ecológicos, realizados por comerciantes de la región.
Desarrollar de manera sostenible los mercados emergentes verificando el cumplimiento de los sellos ecológicos.
Hasta la fecha se realiza la medición de la huella de carbono, que se compensa con la adopción de 10 árboles. Proceso realizado y certificado por Fundación al Verde Vivo.
Sociedad
Permitir a las microempresas la expansión comercial a través del marketplace.
Crear Alianzas entre empresas que apoyan el desarrollo, como son HUBBOG, PUNTOS LEAL, INNPULSA, AL VERDE VIVO, SOCIEDADES BIC, #Greenfriday
Capacitar a las microempresas que forman parte del proyecto en la certificación de Empresas BIC.
Actualmente se tiene un total de 94 proveedores, de los cuales el 92% son mujeres emprendedoras.
---
Taking into account the characteristics and importance of sustainable development, Valorable has benefits such as:
Environment
Encourage the conscious consumption of organic products made by merchants in the region.
To sustainably develop emerging markets by verifying compliance with ecological seals.
To date, the carbon footprint has been measured, which is offset by the adoption of 10 trees. The process was carried out and certified by Fundación al Verde Vivo.
Society
Allow micro-businesses to expand their business through the marketplace.
Create alliances between companies that support development, such as HUBBOG, PUNTOS LEAL, INNPULSA, AL VERDE VIVO, SOCIEDADES BIC, #Greenfriday
Train the micro-enterprises that are part of the project in the certification of BIC Companies.
Currently, there are a total of 94 suppliers, of which 92% are women entrepreneurs.
Interview
Paula Perotti, Fundadora y Gerente
Keep this story going! Share below!
Valorable.com
Bogota D.C., Bogotá, CO
Business Website: https://www.valorable.com
Year Founded: 2020
Number of Employees: 2 to 10
El consumismo y la generación indiscriminada de productos tiene al mundo en Jaque, fundamentado en tres pilares: la superpoblación, el consumo y la tecnología.
Estamos en un crecimiento económico que avanza a pasos agigantados, la demanda de productos y bienes para satisfacer necesidades básicas y sofisticadas por parte de los consumidores, ha hecho que las empresas incrementen su producción, extralimitando el consumo de recursos naturales e incrementando los altos niveles de contaminación que destruyen nuestra capa de ozono, las fuentes hídricas, la muerte indiscriminada de especies de fauna y flora, entre otros; todas estas acciones, desconociendo que los recursos son limitados y que sin políticas al interior de las organizaciones la vida en el planeta no será sostenible.
La empresaria y emprendedora Paula Perotti gerente de VALORABLE.COM, la niña que soñaba con ser guardabosques, apuesta por el consumo sostenible en América Latina y pone a la disposición de las microempresas una plataforma Web fácil y dinámica para la comercialización de productos 100% ecológicos, de esta manera se fortalece un "espacio dónde comprar nos da felicidad porque sabemos que cuidamos nuestro planeta y al prójimo" Perotti.
---
Consumerism and the indiscriminate generation of products have the world in check, based on three pillars: overpopulation, consumption, and technology.
We are in an economic growth that advances by leaps and bounds. The demand for products and goods to satisfy basic and sophisticated needs by consumers has made companies increase their production, exceeding the consumption of natural resources and increasing the high levels of pollution that destroy our ozone layer, water sources, the indiscriminate death of species of fauna and flora, among others; all these actions, unaware that resources are limited and that without policies within organizations, life on the planet will not be sustainable.
The businesswoman and entrepreneur Paula Perotti, manager of VALORABLE.COM, the girl who dreamed of being a forest ranger, is committed to sustainable consumption in Latin America and makes an easy and dynamic Web platform available to micro-businesses for the commercialization of 100% organic products In this way, a "space where to buy gives us happiness because we know that we take care of our planet and others" is strengthened. Perotti.