Vaccinating Against Ebola
Johnson & Johnson
Overview
Johnson & Johnson is developing a vaccine to fight Ebola. They are running test trials in western Africa, where an outbreak has been spreading since 2014. It helps solve the Sustainable Development Goals (SDGs) of Good Health and Reduced Inequalities by providing healthcare to those who do not have access to it.
Authors
Shivain Chopra
Jenna Vannett
School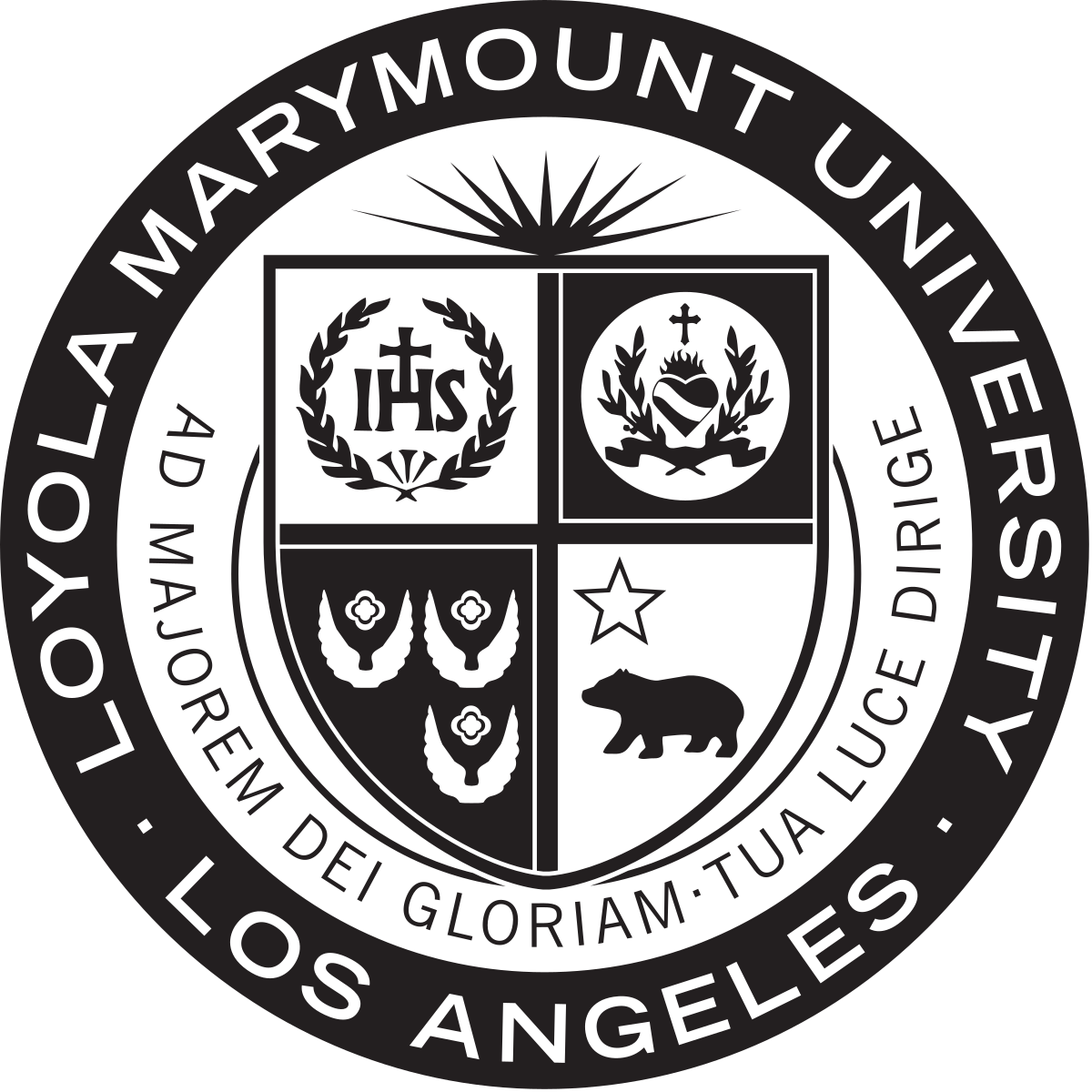 Loyola Marymount University
Professor

Trevor Zink
Innovation
In order to take steps to fight the Ebola epidemic that has been developing, Janssen Pharmaceuticals, a Johnson & Johnson company, launched a set of clinical trials for a newly developed vaccine. Over 6,500 people across the United States, Europe, and Africa have participated in these trials, and the results have been very favorable.

The effort to launch a vaccine against Ebola fits in well with two different Sustainable Development Goals (SDG). The most evident of these goals is the third one, or Good Health and Well-Being. Johnson & Johnson's efforts to eradicate Ebola directly contribute to the SDG of Good Health and Well-Being, because they are trying to reduce diseases in the world. The second Sustainable Development Goal that is related to the Ebola vaccine is Reduced Inequalities. A vaccine against Ebola directly contributes to the SDG of Reduced Inequalities because the campaign is centered around providing critical health care to those who do not have access to it. This, in turn, reduces the amount of inequality in the world, because it provides more access to healthcare in areas that do not have it.
Inspiration
According to Pankaj Chopra, the initiative to develop a vaccine to combat Ebola is a part of the J&J Credo. "We believe that our Credo has helped us to outlive many of our competitors and build a responsible and sustainable company", explains Chopra. The J&J Credo is the set of principles that guide important and critical decisions in the company. As per the Credo, J&J firmly believes that it has an obligation to the community. As Pankaj explains further, "we have a sense of responsibility to the communities we operate in, because we want to make communities better off than they were without us there, not the same, and not worse."
Although by donating vaccinations to the fight against Ebola addresses many of the Sustainable Development Goals, the focal SDGs behind the project are Good Health and Well-Being, and Reduced Inequalities. It promotes good health and well being by ensuring that people who live in areas affected by the Ebola epidemic are able to receive treatment, recover, and live healthy, meaningful lives. This project also reduces inequalities, since the Ebola epidemic mostly targets people in less developed countries where healthcare is less accessible. This project gives these people, who otherwise would not have it, access to vaccines that are necessary for them to survive and flourish.
In 2014, the people of West Africa were struck with the worst Ebola outbreak ever to be recorded. Between the start of the outbreak and 2016, over 11,000 people died, with Sierra Leone, Guinea, and Liberia being hit hardest. As the outbreak spread, governments and NGOs partnered to find a solution to this epidemic. The combination of having the motivation to help and having the resources to do so led the management of Johnson & Johnson to decide to join the fight against Ebola. They are inspired by their obligation to their community and believe that it is their social responsibility that has enabled them to outlive many of their competitors and build a responsible and sustainable company.
Overall impact
The vaccination campaign spearheaded by Johnson & Johnson has had a significant impact on the many people who have received treatment, the environment they inhabit, and the economy. First, the Ebola vaccine test trials had a strong impact on many societies in Africa. By vaccinating against Ebola, Johnson & Johnson is increasing the life span of countless people who are at risk of contracting Ebola, thus increasing the quality of life for large groups of people.
The Ebola vaccine also has a strongly positive effect on the environment. Unfortunately, some sensitive groups of people, such as infants, elderly people, and those that have certain illnesses cannot get vaccinated, due to their weaker immune systems. These groups have no choice but to rely on a concept known as herd immunity. Herd immunity is the resistance to the spread of disease, through the vaccination of a high proportion of the population. By developing and maintaining herd immunity, sensitive populations receive increased protection, thus making the environment more resistant to deadly diseases.
The trials for the Ebola vaccine also has a significant impact on business. First, by running trials of the vaccine in Africa, Johnson & Johnson is able to collect efficiency and safety data at a lower cost. Next, although the costs associated with developing a vaccine can be very high, the returns can be even higher. With large mark-ups being standard practice in the industry, Johnson & Johnson should be able to make healthy profits, should the vaccine be approved. This would be done through the sale of large batches of vaccines to governments around the world, who want to be prepared in the case of an outbreak. Another less evident effect that the Ebola vaccines has on business is that it improves the brand image of Johnson & Johnson. By administering these vaccinations for free, J&J is taking a hit on profits. This is because manufacturing the vaccines costs a lot of money, and J&J does not receive any money in return. Finally, J&J management is clearly trying to achieve strategic Corporate Social Responsibility (CSR), based on the fact that the development of this vaccination is within the goals of the company. Strategic CSR involves corporations that leverage their abilities to both generate profits for shareholders while simultaneously creating public benefit. In the case of Johnson & Johnson, their abilities lie mostly in the field of medicine. As a result, they are leveraging their medical technology and expertise to create the public benefit of Ebola eradication.
The innovation to test vaccines for free in countries is scalable on a very large scale, contingent on a few factors. First, the vaccine must be approved by national and international health agencies. Without approval, there is no way for the vaccine to be spread across the world. Next, the resources needed to create the vaccine also affect scalability. Assuming that Johnson & Johnson receives approval from the major agencies, they will have to find a channel through which they can get all the necessary ingredients on a consistent basis. In other words, J&J will have to ensure that they have all they need to scale the vaccine on a large scale. Finally, there is the issue of patenting. Given that these first two requirements are met, the only limit to scalability would be a patent. With a patent present, other pharmaceutical companies will not be able to produce the same vaccine, limiting the production to what Johnson & Johnson can produce.
Business benefit
The business benefit of fighting the Ebola epidemic is twofold. First, since it is their obligation to serve their community, Johnson & Johnson is fulfilling a business obligation by being responsible in their community. Second, it is likely that social and environmental projects such as the Ebola vaccination project improve Johnson & Johnson's equity as a company, which improves their reputation as a company, and ultimately leads to more purchasing of Johnson & Johnson products as well as their stock. Finally, by testing the Ebola vaccine in places that need it, J&J is opening the door to testing other drugs and vaccines in areas around the world. The result of this is not only lower testing costs, but higher quality data, because there is a wider range of people that can be studied.
Social and environmental benefit
The Ebola vaccination helps the world by creating a healthier society and by reducing overall impact on the environment. First, by vaccinating against Ebola, Johnson & Johnson is helping mitigate future risks. This is because vaccinating people makes it much less likely for them to contract a disease even if they are exposing to it. As a result, as less people contract Ebola, the overall health of the society increases. In regards to the environment, by mitigating future risks of Ebola contamination, there is less impact on the environment. This is because it takes more resources to treat a person with Ebola than it does to give them a vaccine that prevents them from getting it.
Interview
Pankaj Chopra, Senior Director & Global Lead: Analytics & Insights
Keep this story going! Share below!
Johnson & Johnson
Worldwide
Business Website: www.jnj.com
Year Founded: 1886
Number of Employees: 10000+
Johnson & Johnson is a large multinational corporation that mostly specializes in medical devices and pharmaceutical drugs. They have operations in over 60 countries, with 134,000 employees