Using technology to help
CIRSYS
Overview
They are responsible for building scalable, reproducible, cross-platform, and customizable technology initiatives. For example, the technology might be developed in response to a company's request, as was the case with AWA (a bar soap infused with unique microbes capable of feeding on river toxins and so improving water quality) – SDG: 3.9, 6.3, 6.6, 6.b, 12.a, 14.2 and 14.3 - and the console (the retro-smart console increases the elderly's digital inclusion and connection to their loved ones) – SDG: 10.2 -, or it can be a technology that CIRSYS created first to offer it to other firms as IRbin (Peru's first social robot with artificial intelligence dedicated to recycling) – SDG: 12.4, 12.5, 12.8, and 12.a.
Author
Kiomi Kunigami
School
York University- Schulich School of Business
Professor
Charles Cho
Innovation
"People do not see IRbin as a traditional bin but rather as a friend to whom they can deposit their bottles and continue the efficient recycling cycle". IRbin engages and establishes emotional relationships with people and learns the various forms of garbage with artificial intelligence. Connects because the information is linked in real-time to the individuals that need access to it. Moreover, it teaches; that for CIRSYS, it is "critical to teach and raise awareness about the necessity of recycling and environmental stewardship". There are several bins across the globe, including those in Japan and Norway, but the distinction is in the technology and the emphasis on business growth. IRbin is designed so that it may be customized to meet the unique needs of each business. - https://youtu.be/MXwQE82eM34
On the other hand, in the case of AWA, "In Peru, many people in the highlight and the jungle wash their clothing in rivers and lakes." Simultaneously with the cleaning of their garments, this soap releases bacteria, which attach to the bottom of a river or a lake and develop and consume all contaminating creatures over time, keeping life marine and helping human health. - https://youtu.be/-tY6j3VKzSQ
Finally, in the case of the retro smart console, CIRSYS converted outdated TVs with artificial intelligence. So, older people are acquainted with it since it is tough for them to learn new technology, and they can use voice commands to conduct video calls to their loved ones, listen to music, ask questions, or view YouTube videos. - https://youtu.be/s-akeCF8WxI
Inspiration
Inspiration comes from doing what they like, which is "building technologies with a positive social and environmental impact, and inspiring other individuals, businesses, and entrepreneurs to join them in producing these triple-impact products with a long-term impact."
The inspiration for IRbin comes because "in Peru, 23,000 tonnes of waste are created every 24 hours, or 1,000 tonnes every hour. Only 1.9 percent of waste is recycled, while 8.1% ends up in landfills. Before COVID-19, 73 percent of Peruvians demanded more social commitment, whereas 56 percent of consumers now want to know how businesses contribute to the country's future".
According to the World Health Organization, 844 million people lack access to even the most basic drinking water supply service. Furthermore, 159 million people worldwide take water from untreated sources, wash it into rivers and lakes, contaminating the ecosystem, and then drink the same water. For those reasons, AWA tries to solve those problems. https://en.proyectoawa.com/
Lastly, the concept of retro-smart console came up "due to the pandemic when elderly persons in nursing institutions were more isolated and estranged from their relatives." They had no interaction with the outside world since their children and grandkids could not afford to visit them. https://shor.at/F4THdI8W
Overall impact
In the first semester of 2019, IRbin was implemented, allowing children and adults to interact with and learn with IRbin. For example, Tottus, the grocery chain, created over 10,000 interactions, collected over 1,400 kg of recovered solid trash, and had over 50% of users return to recycle. Another example is Pex, the electronic payment mechanism for vehicles. With this firm, it was determined that more than 50% of customers returned to recycling, their social media interactions grew by 200 percent, and over 70,000 bottles have been recycled so far. In conclusion, IRbin contributes to the engagement and education of people about recycling.
Furthermore, AWA, the bar soap, is injected with unique bacteria that consume river pollutants and so improve water quality, changing a tradition into a systematic and automated decontamination network that has proven a 75% decrease in water pollution. The study was undertaken to benefit a water corporation named ANDEA. In light of the vast number of people worldwide who continue to drink untreated water, ANDEA and CIRSYS have shared the formula for companies and governments to improve the health of more people. The goal is to scale up this revolutionary product not only for commercial gain but also for the health of rivers, streams, lakes, ponds, and other bodies of water, and the health of the people who use it will also benefit marine life. In addition, the objective is to collaborate with major firms and governments to adopt the formula for their goods' manufacturing processes.
Three nursing facilities have benefitted so far from the retro-smart devices: Betania (Lima), San José (Chiclayo), and Ayllu Wasi (Arequipa). This initiative was initiated in collaboration with the NGO Juguete Pendiente, Real Plaza, and Entel, but the goal is to sell the technology to a big firm for commercialization. As with previous technologies, this one may be replicated and scaled up as well as altered. As previously stated, CIRSYS is solely responsible for technological development, and what they perform is technology transfer.
Business benefit
The innovation benefits for CIRSYS:
The co-founder shared very happy that "the firm began with three co-founders, but due to the success of IRbin, the team has grown to have nine more members". Since the pandemic, they have produced two additional products: AWA and a retro-smart console. Additionally, they are developing a fourth product to assist persons with impairments. They won the Cannes Lion award, and hence CIRSYS is now able to reach more businesses and create more diverse solutions with a triple bottom line effect because they have become more reliable and have gained more outstanding credit in the market.

The innovation benefits their clients:
Companies rent IRbin for two primary reasons: "First, to demonstrate their commitment to environmental stewardship, but more importantly, to gather information on its users and customers". For instance, a supermarket consumer may discover that one of the most often rejected categories of trash is low-rotation products. As a result, the store can use this information to develop a new marketing plan. In addition, by having distinct zones, it can geolocate its goods and the garbage created in each location.
Social and environmental benefit
First, CIRSYS's recycling bin, IRbin, positively influences the environment by recycling and training children and adults to recycle. They handle trash ecologically soundly throughout their life cycle, complying with internationally approved frameworks eliminating waste via prevention and recycling. Additionally, they guarantee that people have the necessary knowledge and understanding about sustainable development and nature-friendly lives.
Second, the bar of soap (AWA) protects human health and marine life by combating water pollution. They invented a method for reducing fatalities and diseases caused by hazardous water pollution and contamination. Simultaneously, enhancing water quality via pollution reduction, increased recycling, and safe reuse helps restore water-related ecosystems such as rivers, aquifers, and lakes. Additionally, they include members of the community in this process. They encourage and enhance local communities' engagement in improving water and sanitation management. Equally, they manage and safeguard marine and coastal ecosystems to prevent substantial negative consequences, taking measures to restore them to create healthy and productive seas. AWA reduces the effects of ocean acidification and treats them.
Ultimately, the console aims to link elderly residents of nursing homes with their families and current technology. They empower and advance all people's social and technological inclusion, regardless of their age, gender, handicap, color, ethnic origin, religion, economic condition, or other status.
Interview
Miguel Ángeles Dávila, CEO & Co-Fundador de CIRSYS SAC
Keep this story going! Share below!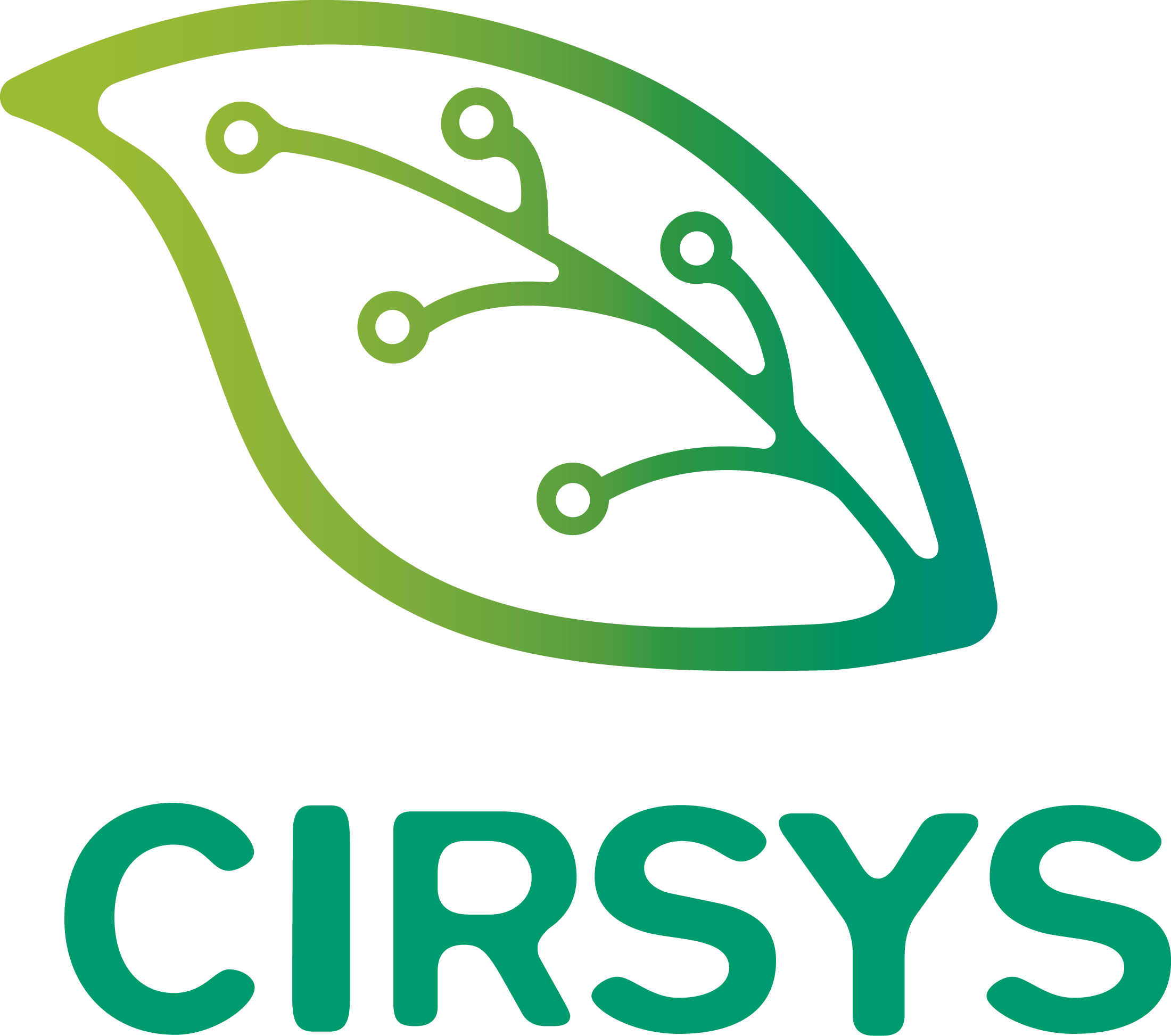 The firm was founded to create IRbin, a social robot with artificial intelligence dedicated to recycling. Founders wanted to teach the value of environmental stewardship, and as the co-founder stated, "In Peru, just 11% of Peruvians recycle and 2% recycle all waste created in the country". However, due to the pandemic, the company's vision, mission, and raison d'être shifted. They recognized the team's expertise and chose to concentrate on creating new technologies with a positive social and environmental impact, and "that is now CIRSYS's watchword". The team leverages its broad expertise in robotics and emerging technology to generate new projects for other businesses.