Using Libraries to Advance Quality Education
Rakuten OverDrive Inc
Overview
Overdrive acts as a link and provides access to library books for library patrons on phones, laptops etc. It is changing the reading habits of the public from print to digital which results in conservation of nature.
Author
shashank katipally
School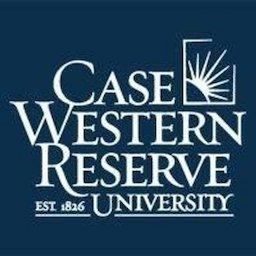 Case Western Reserve University - Weatherhead School of Management
Professor

Chris Laszlo
Innovation
Overdrive collaborates with libraries and provides access to e-books, audio books etc. for library patrons. They can access these books offline from any part of the world. These services are a lot cheaper than what it costs to buy the book. Cost is not a barrier for accessing the books.
Inspiration
Overdrive began its operation by developing interactive diskette and CD-ROM products. With changing times Overdrive changed its operations from providing digital media in physical products to providing digital media downloaded. In 2000 they launched Overdrive marketplace which contains millions of titles from more than 5000 publishers. They found Libraries as huge markets for the Overdrive marketplace. Hence in 2003 they launched download services for the libraries. Libraries also started to go digital and Overdrive marketplace provided them an opportunity to provide digital services.
The inspiration for my interviewee, Mr. Christopher Moody, to work at Overdrive is work culture and the outcome of his work. He uses his Data Analyst skills to determine the trends among library patrons regarding their reading habits. If any book has significant demand then the company advises the library to purchase more titles of the book. It helps libraries to efficiently manage their limited funds.
"Education is the most powerful weapon which you can use to change the world" - Nelson Mandela. Books play a major role in our education. Cost should not become an obstacle to access books. Overdrive, along with local libraries, acts as a bridge and provides access to books for the community at a cheaper price.
Overall impact
OverDrive Inc is partnering with libraries to provide access to books for library patrons. Lack of learning materials, distance, and cost to access the learning materials are some of the barriers for people getting quality education, be it adults or kids. OverDrive helps in borrowing books from the nearby local library at a much cheaper price than what is required to purchase the book. It allows library patrons to access books through their tablets, smart phones, or computers through the OverDrive App. It also provides access to a wide range of books.
It also helps in preventing piracy as libraries can only lend so many copies as they have purchased from the author. We can access books at cheaper price. At present, OverDrive is working with more than 25,000 libraries in over 63 countries. OverDrive also provides services for non-English audio and e-books which helps it in capturing global markets.
Business benefit
Libraries pay for e-books they have obtained from OverDrive Inc and the company pays to the publishers of the book. As more books are ordered by libraries, it increases sales of OverDrive. It also allows more people to know about the book which provides publicity to the author. Library patrons get library cards from libraries mostly free of cost. They can access the books of library with the help of their library card. The library card has to be renewed every year. Libraries get funding from local governments, states and federal sources. Overedrive through its data analytics identifies the books which are in demand in general public and advises libraries to purchase more titles. The business model of Overdrive regarding its partnerships with libraries is influenced by the funds received by the libraries.
Social and environmental benefit
The National Library Board (NLB) of Singapore along with Overdrive launched New Digital Business Library which provides access to business resources. From start-ups to top business companies, every organisation can access this information. Size of an organization will not be a deterrent to access information. Overdrive partnered with Google such that if we search any title of book the search results provide us local public libraries from where we can borrow the book.
Print books wear out easily. They are often misplaced, damaged, or lost which increases the costs for public libraries which run on tight budgets. The demand in e-books and audio books will result in savings for libraries. It also helps publishing companies to invest more in digital books rather than on print editions. This shift results in reduced pressure on wood pulp from the printing industry resulting in conservation of nature.
Interview
Christopher Moody, Manager and Data Analyst
Keep this story going! Share below!
Rakuten OverDrive is a distributor of e-books, audio books, music and video titles for schools, libraries and retailers. It offers digital books and multimedia content from thousands of publishers on a single central platform tailored to the needs of users.