Using Creativity to Break the Stigma
Theatre Nemo
Overview
Theatre Nemo is a charity organization based in the city center of Glasgow. The company was founded in 1998 by mother and son Isabel and Hugh McCue after the death of a family member who had suffered from mental health issues. The establishment provides assistance to individuals who either are in recovery or have recovered from poor mental health. The McCues wanted to create a comfortable environment for people to come in with or without their families, and not feel like they are being treated based on their ill health but rather on their individuality. "It is an opportunity to reflect/rediscover things that people enjoy, rediscover relationships and have a voice, you know, have a platform to say/express, whether it is through theatre or visual arts," said Hugh McCue (CEO at Theatre Nemo). Twenty years on, Theatre Nemo now extends their services to other medical and non-medical institutions.
Authors
Courtney Lynch
Hayley Mackay
Bryony Kenmuir
Gordon Mackay
Evan Jones
Racheal Olayinka
School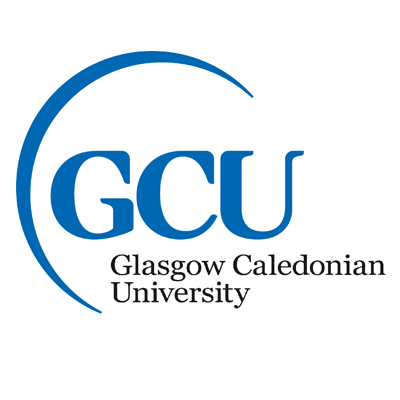 Glasgow Caledonian University
Professor

Leslie Huckfield
Innovation
As an organization, Theatre Nemo's main purpose is innovative in itself: creating a space where individuals can attend without having to medically prove that their mental health is suffering. According to Hugh, the mental health sector in the UK focuses on managing and suppressing symptoms through medication, whereas Theatre Nemo wants to help people engage and be included in society.
Theatre Nemo's services are also considered innovative. The organization aims to improve the well-being of attendees through the use of music, drama, and art workshops. As well as helping citizens in the local or neighboring communities, Theatre Nemo also provides workshops for schools, psychiatric hospitals, and prisons. The innovation provides opportunities for individuals to focus their energy into specific activities and projects, which increases their social engagement and communication skills. Theatre Nemo also does not group people together based on their illness; they encourage individuals with different experiences to socialize and integrate themselves into communities that they would not usually engage with.
Theatre Nemo's innovation of using creative workshops to improve mental health was developed when the organization was in the emerging stages. Hugh was assisted by friends who were drama students at the time; they helped raise funds to support the initial workshops and sessions by hosting events in bars and different venues. However, according to Hugh, as Theatre Nemo progressed and attracted more individuals, it was challenging to convince funders that their purpose and mission was worth investing in, as many of them did not want to fund people who did not prove that they required help.
Despite the challenges, Theatre Nemo has delivered many successful projects, a few of which are listed below:
HMP Barlinnie, which engaged individuals from the prison population in a wide range of art forms, allowing each to sample the various techniques and methodologies involved. This engagement was hoped to develop self-esteem, confidence, communication, and interpersonal skills.
The Mischief Makers at Stobhill Hospital. Participants were given the opportunity to engage in a clay animation workshop. This included making characters, script writing, filming, and sound recording. The footage was edited and a final screening was held at the MacKinnon house. Family, friends, and other patients were invited to celebrate the success.
Animation Debby. This project was held in Theatre Nemo's studio space and focused on the theme of depression and the participants' personal experiences. It involved script and dialog writing, model making, set design, sound recording, and filming of the animation.
The statement below highlights what Theatre Nemo's innovation wants to achieve.
"It's to be a person, really, you know, it's to be alive, it's to be included in things… people need something to get involved in, they need to be part of society." - Hugh McCue, CEO at Theatre Nemo
Inspiration
"The name 'Theatre Nemo' came about as 'nemo' is Latin for no one or nameless." - Hugh McCue (CEO at Theatre Nemo)
Hugh McCue explained that the inspiration came after his family received a lack of support and assistance from mental health services when Hugh's brother John was suffering from schizophrenia. Following John's tragic suicide, Hugh and his mother, Isabel, wanted to create a space where anyone who was suffering could attend, including family members and friends, and share their experience.
They wanted to provide a space that focused on "mental well-being, teaching people coping strategies and developing a greater understanding of their own mental health, where to get support and how to support others" as they felt that "people felt that they weren't treated as a person, instead treated as their label."
Through his background in drama and the arts, Hugh discussed he understood how people could tell their story and gain an understanding at a much deeper level about themselves through the use of art. Hugh felt that he and Theatre Nemo are "facilitators" in this process.
"Complaining and moaning about the services was no good; we had to do something, and so Theatre Nemo was born," said Isabel McCue, Founder of Theatre Nemo.
Overall impact
Theatre Nemo aims to support those suffering from mental health to have more confidence, interact more with others, and in general be happier. They do this through the use of music, drama, and art workshops.
The first major impact the innovation has is on the individuals.
Theatre Nemo creates a culture of not only aiding people in the recovery of mental illness but also preventing people from getting to that stage in the first place. By including people with different backgrounds and experiences into the same activities, they create an environment where people are not labeled by their illness; this makes individuals more open to sharing and inclined to join. The charity creates an impact on the individuals through working with people, getting to know them personally, gaining their trust, and inviting them to events; this all builds their confidence and aids in the progress of their recovery as well as encouraging them to engage with other support services. "They are building experiences with a really fun activity, so that does more than just give information; it's an experience as well." There are no cures for drugs or mental health; doctors can only subscribe things that will suppress mental health, which does not help move them forward. Therefore, the impact Theatre Nemo has on the individual makes them feel included in things, making them feel part of society and most importantly making them feel like a person.
The second major impact the innovation has is on the community.
Theatre Nemo is located in the center of Glasgow. Therefore, they are involved with the wider community, working with people from all over Glasgow from neighboring and local authorities. For this reason, it is difficult to precisely distinguish the impact they are having on the community. However, through conversation, they can establish the fact that through working with Theatre Nemo, individuals become more well, more stable, and in need of less support. This therefore has a massive impact on the wider community since people then go back to their own communities and engage in other services, which results in fewer engagements and takes the pressure off of public services in the long term.
Measuring the Impact
According to Hugh, evaluations are carried out on every individual that measure the impact the projects have on them. However, measuring the impact that the charity has on society is quite tricky. "We know ourselves that it happens, but we don't have any kind of hard evidence to prove that."
The impact on the individuals is evident through feedback sessions that are conducted with the participants, evaluating how far the person has come since they were involved with the charity. The process of the evaluations involves an initial self-referral form that is given to the individuals asking them what it is they want to achieve out of the project. This allows the charity to establish what it is the people want to change or develop. Depending on the length of a project, individuals may be involved in a midway feedback session, establishing whether people have progressed towards their goals. At the end of the project, the individuals will reflect back on their initial session to see the distance traveled since they first arrived at the charity.
Business benefit
To evaluate the benefit Theatre Nemo provides to society, the wider context of how mental health is treated in the UK must be assessed. The NHS has suffered from insufficient funding since 2010 as a result of the financial crash. In 2013, there was 1 doctor for every 186 patients seeking treatment from the NHS. This ratio worsened to 1 doctor per 253 patients in 2018. Furthermore, the NHS Workforce Plan identified over 20,000 unfilled vacancies in NHS specialist mental health services.
Underfunding for mental health services highlights the need for social ventures such as Theatre Nemo. Their 20 years in the community has, directly and indirectly, impacted thousands of people as they have provided support for the most vulnerable people in society, who often struggle to gain the same access to treatment that people with physical health problems are granted.
Hugh McCue also articulated the importance of treating the cause of depression and the struggle to cope mentally by giving people something to put their energy into and providing an environment where members of the community are treated like ordinary people rather than patients. This goes further than standard procedure within the NHS, which will provide the patient with a prescription that can only suppress their feelings rather than giving the patient an activity to participate in which may go further in tackling the root cause of their illness, and by doing so, may save the already strained health service money in the long term.
Social and environmental benefit
Theatre Nemo provides opportunities for people who are in recovery from poor mental health to do something different. Working closing with individuals within society who are referred through mental services such as the NHS, community mental health teams, psychiatric nurses, and occupational therapists, it contributes to society by providing a safe, non-judgmental environment for people to come along and forget about their problems.
Highlights of the company's attempts at alignment with the United Nations Sustainable Development Goals include:
SDG 3: Good Health and Well-Being. They aim to help prevent long-term mental health conditions by increasing awareness and understanding of how to support themselves in maintaining their own mental well-being and that of those around them.
SDG 4: Quality Education. Theatre Nemo finds that through the involvement in their workshops, the understanding of poor mental health in terms of themselves and friends increases. Creativity is core to this, because they are giving people the chance to do what they do naturally.
SDG 10: Reducing Inequalities. They create opportunities for those suffering, reducing the stigma and isolation associated with poor mental health.
SDG 16: Peace, Justice, and Strong Institutions. Justice is a huge part of their organization's aims. They have witnessed the horrific injustice that takes place in prisons, and by working with individuals inside prisons for over 10 years, they try to change their lives and make society aware of injustice. Being part of the Criminal Justice Voluntary Sector Forum, a Scotland-wide forum for third-sector organizations, gives them a network to voice and agree that things need to change and develop, offering more community-oriented support.
Theatre Nemo's future plans are to build a community support center, called Join the Dots, co-locating services within the one building such as social work, health, mental health, and third-sector organizations. They would be able to visit this center and have a key worker so that there is one information-sharing system in place so that their story is not being told time and time again. All the different organizations that provide support would be in the same place.
Interview
Hugh McCue, Director
Keep this story going! Share below!
Theatre Nemo supports those in recovery from poor mental health. They provide creative workshops focused on mental well-being, helping people to better understand their mental health, coping strategies, and where to find support. They also work to improve awareness of mental illness and reduce the associated stigma and isolation. Attendees come from schools, psychiatric hospitals, prisons, or the community. Classes last 12 to 15 weeks and include Drama, Guitar, Visual Art, and Taiko Drumming.