Urban Solid Waste Treatment Plant in Querétaro
GTA Ambiental
Overview
The urban solid waste treatment plant solves the problem of waste that went to landfills. The capacity is 1,200 tons daily. It separates organic, ferrous and recyclable material. It helps to solve the goal of sustainable cities and communities.
Authors
Alejandra Olvera Camiro
Luis Antonio Celestin
René Garza
Fermin Lorenzo Araiza Gutiérrez
School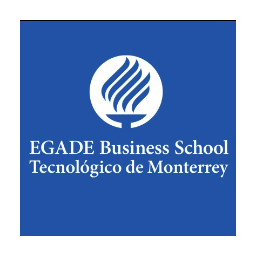 EGADE Business School Tecnologico de Monterrey
Professor

Fernanda Concha
Innovation
Querétaro generates 1,100 tons of waste daily. 100% of solid waste was buried in landfills. This had environmental impact as water, land and air contamination and high government expenses.
The urban solid waste treatment plant is a public-private initiative that required at the beginning changes in law, specific in licensing because there was no license for treatment waste, 2 years of planning and 2 years in develop. It is considering the most modern and efficient plant in Latin America.
The plant meets a number of objectives: separation of the main traditional fractions; recovery of the separated organic fraction; recovery of recyclables and the production of refuse derived fuel from the separated reject, which is specially prepared for this purpose.
This plant has the capacity to process 1,300 tons of garbage in 14 hours being a number greater than the amount of garbage that is generated daily in the city that are approximately 1,059 tons. That is, there is an efficiency in the management of solid waste, another important point is the capacity it has to generate 300 tons of compost per day from the waste it collects and is used for the maintenance of the city's green areas.
The plant recycles 60 tons per day of: iron, aluminum, PET, tetra brick, peat, glass and polymers.
All the recycle material is sell to different industries, for example the waste derived fuel to cement companies.
The savings for the city of Queretaro are 42 million pesos per year, which translates into a better use of public resources.
Inspiration
The idea was conceived and develop by different public and private entities that tried to solve a common problem, urban waste.
"It has a lot to do with a political will to do it, concessions were sought, the concession of Queretaro was achieved, a very strong work was done to adapt the technology to that business concept and then it was implemented." López said.
GTA is not a company that "sells machines", as Ing. López said. It is a company that develops projects for solving waste and energy problems. He said that they "understand the situation in our country, particularly where we are, adapt a project to this situation and put the necessary machinery and operate the project."
"This project we have led is the result of more than 7 years of hard work, with the aim being to achieve modernization of municipal waste management in Mexico, based on practices developed and proven in the European waste management sector". He went on to explain that a variety of elements had to be addressed to make the plant possible: "legal reforms and breaking away from traditional business models (landfilling) and deeply rooted practices. And we have managed to tackle these problems with creativity, political will and the commitment of the companies involved" explained López.
Overall impact
The plant can reduce carbon dioxide emissions by 100,000 tons per year, equivalent to the emissions of 19,426 private cars, thanks to modern technology that has been invested in the project.

It generates 300 tons of fuels derived from CDR waste, which is sell for cement production. It has an environmental impact of 7,300,000 m3 of biogas that is processed to prevent its exit.
Thanks to the plant that can be able recycle 60 tons per day of materials such as iron, aluminum, pet among others, is able to save 42 million pesos.
With the capacity of the plant to recycle paper, cardboard and cellulose, the cutting of 38 thousand 188 coniferous trees is avoided and the metal it recycles requires 74% less energy to make new products.
A second phase of development is being developed for the conversion of biogas into energy. This will require an Investment of: $15 million euros
Cities with this technology may be able to generate their own energy through their waste .
Business benefit
Because this plant was developed 200 people are employed, 78% of the waste generated by the city is recycling. Just for the recycling, the plant revenue reaches $42 million of pesos annually
The cost effectiveness of the facility was a key priority and strongly influenced GTA design of the engineering processes, bearing in mind the specific nature of the waste, amongst other parameters. The facility is made up of two lines with a total capacity of 75t/h, which carry out separation of recoverable by-products (with a high recovery rate) and the organic fraction. The reject fraction is specially treated in a waste derived fuel production line, meaning that the fraction sent to landfill is extremely small.
The plant recovers between 8% and 10% of the solid urban waste in by-products of value, while solid fuel could account for the recovery of 20-30% of the input waste. The plant has a 90% up-time rate, enabling it to achieve a return on investment that was 300 millions of pesos. Thanks to the robustness, design and sizing of the equipment, the plant has very low operating costs (OPEX).
Social and environmental benefit
It has an impact in the environment because the plant can reduce carbon dioxide emissions by 100,000 tons per year, generates 300 tons of fuels derived from CDR waste, 7,300,000 m3 of biogas is processed, the cutting of 38 thousand 188 coniferous trees is avoided.
The land, water and air will not be being contaminated.
The savings translates into a better use of public resources Also, quality of life of population living in cities with this technology increases.
It also increases the city's exposure becoming a model to other cities by being considered the largest plant with the best technology in Latin America.
This plant contributes to the development goals of the United Nations, particularly in SDG number 11, which is "sustainable cities and communities" that tells us how in recent years an exponential urban growth has been generated that brings different problems that must be addressed, one of them is the collection and safe management of solid waste, therefore one of the goals of objective 11 is "By 2030, reduce the negative environmental impact per capita of cities, including paying special attention to air quality and the management of municipal and other waste ".
Interview
Fernando López Sansalvador, CEO
Keep this story going! Share below!
GTA Ambiental
Querétaro, Querétaro, MX
Business Website: http://gtaambiental.com/
Year Founded: 2012
Number of Employees: 51 to 200
GTA Ambiental develops projects that offers solutions and technologies for the recycling of materials and energy production.