Urban Farming: Producing Fresh Greens in the City
Future Fresh
Overview
Vertical farms have been increasingly popular over the past few years, with urban indoor farming gaining attention worldwide. It is a key solution to address food shortages and food waste in urban areas.
Hydroponic vertical indoor farming, a more sustainable farming option than most traditional practices, is what Future Fresh focuses on and has done on their farm. Hydroponics is a method of growing produce without soil in a water-based, nutrient-rich solution in a precise growing environment with the indoor farm calibrated according to the crop's needs to develop.
The innovation produces safe, top-quality, and a fresh supply of greens that are constantly available 12 months a year with a much smaller environmental impact, no bad leaves guarantee, and zero waste on delivery.

Author
Liezl Gabrielle Mutia
School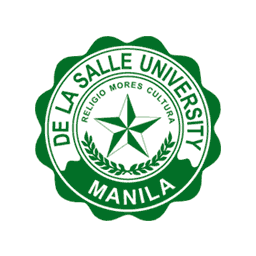 De La Salle University
Professor

Pia Manalastas
Innovation
Hydroponic gardening or Hydroponics, one of the most popular methods used in urban gardening, is a technology-driven farming system that includes freshwater, root support, nutrients, lights, and oxygen as its main components. It is a highly beneficial farming practice that eliminates the limitations of time and place of growing crops. Future Fresh's greens are grown vertically through indoor hydroponic systems in a secure, controlled environment. Thus, external variables like typhoons, changing weather, hot climate, and water crisis do not affect the harvest. With the technology they have developed, they can give the greens precisely what they need to grow, allowing them to grow faster and more efficiently than traditional farms. Future Fresh can cut the growing time in half from the usual sixty days to thirty days only.

The team grows the greens from fully enclosed repurposed 40ft containers that they call farm boxes that have been redesigned and engineered to be highly efficient, controlled-environment farms outfitted with different pieces of hydroponic equipment. Inside, all inputs are controlled and monitored, such as the frequency of nutrient delivery, lightning, moisture, and temperature, to maximize the growth potential of the crops in an optimal environment while minimizing nutrient and quality loss. In terms of power, one container uses less than 120 kWh of power per day. Since these indoor plants are already provided with nutrients, they spend more energy growing strong and healthy. Also, plants can grow closer together in hydroponic systems since their roots don't spread. When it's time for harvest, less time is needed to prepare the next set of crops.

Future Fresh seeks to achieve sustainability in its business, which is one of the seventeen UN sustainable development goals (SDG) under goal 11 (sustainable cities and communities), through its innovative farming methods of urban agriculture. Goal 11.3 is about inclusive and sustainable urbanization, achievable by significantly transforming and managing urban spaces efficiently. Utilizing vacant lots, Future Fresh creates urban farms while building urban resiliency that helps to solve several social, economic, and environmental concerns. Their innovation can achieve high productivity rates even with only a tiny portion of land to gather such high yields. Thus, they can produce more even with less space and resources via more eco-friendly practices.

Inspiration
"This was more of a passion project of one of the founders. They realized that the produce here was not of very good quality. No matter what the produce is, the quality in other countries is still better there than in the Philippines," Mr. Qui shared. What started as a fresh food passion project has become Future Fresh, a startup company that grows and provides year-round, clean, and nutritious vegetables in Metro Manila.

The business is run by young entrepreneurs seeking to provide a growing market with high quality, low impact, environmentally friendly fresh produce. Getting fresh greens was a little lacking and always a problem for Filipinos living in the city. Manila's climate and infrastructure can cause products to either get lost or damaged upon reaching their final destination. Many varieties are also not locally available. If available, they are rare and expensive in local supermarkets, which only a few could afford. The people at Future Fresh saw the gap and decided to solve the lack of availability, poor accessibility, and quality control of fresh produce. As narrated by Mr. Qui, "We did see a need for it. We found out that the infrastructure in the Philippines is not very good. The roads are not very good. The farms are very far away. The reason they are far away is because of the nature of growing. It needs to be at a slightly cooler temperature. It can't be in the city."
Future Fresh's goal is simple: to innovate and transform the Philippine agriculture industry through next-generation farming and supply clean and nutritious food daily in a sustainable way. They aim to increase food security and reduce food wastage while building resilience in agriculture. With indoor urban farming and delivery, zero wastage is achievable.

Overall impact
Being the pioneer and leading indoor urban farm in the country, Future Fresh provided a head start on the indoor farm business and became one of the early champions of vertical farming in the Philippines. Before them, no local farm could consistently deliver high-quality fresh produce 365 days a year without any bad crop or waste upon delivery to end-customer. At Future Fresh, they produce and deliver 100% of the crops they grow, eliminating food waste and fluctuations in food supply all year round.

Future Fresh focuses on growing non-native farm vegetable products high in value and hard to grow locally all year round. The business purpose is to give urban residents a new source of fresh produce, removing external constraints and limitations. Right from the beginning, they don't intend to compete with local farmers. "When we did this, even at the start when we started brainstorming, we knew we weren't taking away jobs from our local farmers because our produce is a different kind of produce. The price point is also on a different level. We were not really competing with our local farmers," Mr. Qui explained.

As a country with rich agricultural traditions, the Philippines must motivate and educate the next generation of Filipinos to understand how food systems work to improve and innovate them. The founders of Future Fresh want people to be excited about agricultural innovations like theirs. As they continue to grow their company and make a presence, so does the urban farming industry at large. Per Mr. Qui, "If more of us happened, more people are doing indoor farming. Eventually, the cost of the produce will go down because we are becoming more efficient at growing indoor. Farms will be in the city already. People will start knowing how to grow indoor. Thus, causing a revolution. It is something that the Philippines will benefit from, as a country."
With the innovations that indoor farming offers, local farmers can grow more non-traditional and seasonal goods to lessen the need to import as consumers can buy them locally. Future Fresh hopes that the Filipino community will recognize, appreciate and support local farmers that could empower Philippine agriculture.
Business benefit
Starting with only one container van in Paranaque City, their farms expanded in just a few years. Eventually, they moved their farm site to Quezon City, adding seven more farm boxes. Their latest farm site is in Taguig city, which holds sixteen farm boxes. At present, their farm boxes contain over 10,000 plants and have outputs equivalent to 1 acre of land in 320 square feet.
Their current offering includes leafy greens, herbs, microgreens, Salanova lettuce, salad mixes, and mushrooms. From a monthly harvest of two kilos of produce, it grew to thousands of kilos. Each farm box is capable of producing 250kgs a month of specialty greens.
As they keep introducing products to the market and hitting targets, their harvest always sells, proving they need to build more farms. Future Fresh has excellent customer retention as they have direct contact with them to hear their feedback and immediately take action. As Mr. Qui has mentioned, "We have comments from our customers. Since we are also the manufacturers, we can take it into account immediately and fix the problem faster." Also, the price of their produce rarely changes. "Since our production is costed perfectly, we don't have fluctuations in the cost of production, as well as with the quality of produce. They can expect the same quality. It doesn't matter when of the year as it will not run short. We will always have an inventory of our produce since everything is controlled," Mr. Qui added.
They are eyeing four more farms in other urban centers in the Philippines in the following years: two in Metro Manila, one in the Visayas, and another in Mindanao. At the same time, expand their vegetable offerings. The country is divided into three main island groups: Luzon, Visayas, and Mindanao, with metropolitan areas in each island, namely Metro Manila, Metro Cebu, and Metro Davao. Luzon is the largest and most populous island of the three, located in the northern part of the Philippines. Metro Manila, the National Capital Region, is the largest urban agglomeration of the country, composed of 16 cities situated in Luzon Island. After Metro Manila, the Philippines' second-largest metropolitan area is Metropolitan Cebu or Metro Cebu, which consists of Cebu city and twelve other surrounding cities and municipalities located in the Visayas Islands. Visayas, the smallest among the three islands, is a cluster of islands in the central part of the Philippine archipelago. Metropolitan Davao or Metro Davao is the third-largest metro area composed of four cities of Davao city in Mindanao, the second largest among the three islands, located in the southern part of the Philippines.

With the success of their homegrown local innovation, Future Fresh wants to cater to everyone with all possible greens with the most extended shelf life. "Once we perfected what formula to use, how long it takes to grow, the time in the nursery, and the main growing area, we can roll it out much faster. Rolling out new products is very fast, unlike traditional farms," Mr. Qui shared.


Social and environmental benefit
As hydroponics is the company's answer to Metro Manila's growing need for fresh greens, Future Fresh built a city-based indoor farm that grows specialty greens as closer to the consumer as possible. Among the benefits are lowering transportation emission rates, maximizing the greens' shelf life, and delivering the products to their customers faster and in better condition than imported greens.

Initially catering to restaurants and local supermarkets only, Future Fresh wants to expand into more stores and increase its online presence. Later on, they started direct delivery from the farm to their customer's home, making farm-to-door a reality, harvested and delivered. Their current farm locations in Quezon and Taguig City make the delivery time to most of their customers within hours after harvest, which guarantees them the freshest produce. With their planned expansion in other urban cities, they can expand their delivery areas. Besides providing new green variants to urban residents, here are other social and environmental benefits that Future Fresh delivers:

1. Food Security

"Food security is a major issue. With our farm, the volume of greens we produce in such a small area is about twenty times more than traditional farming," Mr. Qui said. As the crops are grown indoors inside a controlled environment, Future Fresh can guarantee a year-round local availability of fresh, high quality, most nutrient-rich, and longest-lasting produce with consistent pricing.

During the early days of the lockdown, Future Fresh experienced a sales surge in their online, direct-to-consumer channel as more people stayed indoors, and the company could do next-day delivery of fresh produce.

2. Sustainable and Healthy Lifestyle

Aside from improving local food security, the company also provides high-nutrient foods for those who have difficulty accessing such greens, promoting better health and well-being for the consumers, making it part of their lifestyle to eat fresh, healthy foods.

3. Food Safety

When traditionally sold, it passes through many pairs of hands before reaching the end customer, losing the nutritional value, decreasing shelf life, and risking contamination in each stage. Future Fresh only requires two pairs of hands - the farmer and delivery personnel - before reaching the end customer, reducing the risk of the virus spreading and giving the true benefit of indoor, urban farming.

"You have the farmer. They sell to a distributor. The distributor will sell it to a processor. Then the processor will repack it and then send it to the final customer. You are exchanging so many hands. Since we are close to our end customers, we no longer exchange hands. From harvesting to delivery, Future Fresh does everything. We do things end-to-end," Mr. Qui explained.

When growing its crops, the company doesn't use any harmful chemical fertilizers and is pesticide-free, removing pollution to the groundwater. There is comfort in knowing where your food comes from and how it is grown and delivered, especially in times of crisis.

4. (Sustainable) Food System

Hydroponic systems can significantly contribute to food production in urban communities and create a more sustainable future for everyone, becoming a feasible solution for smart cities. Future Fresh produces food and net higher yields even with few resources as they require no soil, use 95% less water, and produce less food waste than a traditional soil-based farm.

Interview
Aaron Qui, COO
Keep this story going! Share below!
Future Fresh
Makati City, National Capital Region, PH
Business Website: https://futurefresh.ph/
Year Founded: 2017
Number of Employees: 51 to 200
The food supply system has been a long-term problem in the Philippines, becoming more evident during the multiple pandemic lockdowns in the last two years. It raised many concerns regarding steady food supply and food production in urban communities, which proved the need to build and strengthen food systems in the cities.
In a controlled-environment indoor farm located in Metro Manila, Future Fresh, a brand of NXTLVL Farms, supplies the freshest specialty greens all year round with the belief that Filipinos living in urban communities should have easy and efficient access to high-quality produce. With a mission to grow nutritious food as close to the consumers through sustainable farming, their products are post-organic, pesticide-free, and farmed hydroponically. The company boasts a local presence where its products are grown locally using locally developed technology on a farm created locally.