Upcycling of Disposable, Non-Recyclable Coffee Cups - Sustainability in the Coffee Industry
Closed Loop (Simply Cups Program)
Overview
Closed Loop's Simply Cups program brings forth innovation in the coffee industry. It has built an innovative program with the aim of creating a circular economy which upcycles takeaway coffee cups diverting them from landfill, by using the materials from the waste to make new sustainable products that will re-enter the supply chain. Coffee cups cannot be recycled by traditional recycling methods, due to the plastic lining inside the cups. "Simply Cups is the first Australian initiative to separate used coffee cups as a separate waste stream." (John Ryan, Head of Marketing Closed Loop, 2019) The business collects the coffee cups at different locations using its services, transports the used coffee cups to its service center, and recycles and then upcycles the cups by processing the materials to produce various sustainable products. This action intends to reduce the landfill contribution and decrease the use of natural resources, aiding and protecting our environment through the recycling and upcycling of coffee cup waste materials.
Author
Evan Harnick
School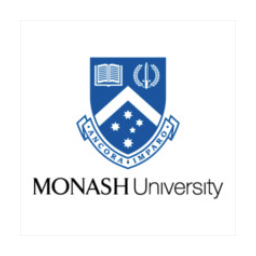 Monash University
Professor

Gitanjali Bedi
Innovation
Simply Cups has designated collection tubes and bins at a diverse range of locations. Various partnerships have been formed, such as with 7-Eleven and McDonalds, that have Simply Cups collecting tubes in their stations and restaurants, respectively. Additionally, universities and events also make use of the Simply Cups collecting program. Businesses or schools are also given the option to sign up on the Simply Cups website to be a collector themselves. Collection locations Australia-wide exist in Melbourne, Sydney, Brisbane, Adelaide and Perth. Simply Cups charges one monthly fee for collection of the coffee cups. By bringing businesses, organisations and events on board, the program can work towards its goal to reduce the number of takeaway non-recyclable coffee cups entering the landfill, therefore reducing pollution to the surrounding environment. Simply Cups then uses its established collection service in which drivers empty the collection bins at the business and transports the cups to Newtechpoly, holding facility in Victoria. (Simply Cups, 2019c) The frequency of collection is determined by the business and their respective subscription program. The coffee cups are then bailed and transferring to a separate processing plant in which recycles and upcycles the takeaway coffee cups. The takeaway cups are combined with other plastic materials, such as straws and lids, that also would go to landfills, and processed to form a resin that is moulded and used to create benches, seats, garden beds, car stops/car park bumpers, roadside kerbing and reusable cups. (Simply Cups, 2019c) The production of bricks, fence posts, lightbulbs, shipping pallets and coat hangers are also being prototyped, for potential ongoing manufacturing and production. Simply put, Simply Cups sees an endless possibility in the reusable products that can be formed. This reduces the depletion of natural resources, decreases habitat destruction in the acquisition of the paper for the production of cups, and benefits the economy and society through the production of products.
Inspiration
Today, there is a growing dependency and desire for the consumption of coffee. Whether it is at home, on the way or during work, before working out, or during social activities, individuals are constantly consuming extraordinary amounts of coffee. This trend of coffee consumption is growing worldwide but is coming at a cost. With coffee consumption comes the disposal and wastage of takeaway paper cups. John Ryan, Head of Marketing at Closed Loop (2019) stresses how "...every year, Australians dispose over a billion takeaway coffee cups," thus highlighting the need for coffee cup diversion away from landfills. Despite the common belief that these cups are recyclable as they are made of paper, they are not. In fact, takeaway coffee cups are 90-95% paper, and 5-10% polyethylene. (Closed Loop, 2019c) The polyethylene is essential in preventing the liquid in the cup penetrating the paper walls; however, it provides a barrier to enabling the cup to be recycled. These cups end up contributing to landfills, increasing waste pollution, and increasing habitat and wildlife destruction. Additionally, with many means of manufacturing relying on natural resources, further desire to reduce natural resource depletion is induced. Thus, inspiration has been provided to find a solution to these issues, in being able to both recycle and upcycle the cups, decreasing landfill accumulation and creating sustainable products using waste that can re-enter the supply chain. Simply Cups, established in the UK 5 years ago, "...now collects 25 million cups per year." (John Ryan, Head of Marketing Closed Loop, 2019) This provides ongoing inspiration for the continuance of such a program, and hopefully the drive for its ongoing replicability and scalability.
Overall impact
Closed Loop's Simply Cups program has already made substantial impacts on sustainability and landfill diversion. It is the first coffee cup collecting and recycling scheme ever introduced. In the United Kingdom alone, Simply Cups actions have resulted in 25 million coffee cups being diverted from landfills in 2018. (Closed Loop, 2019c) In Australia, recognition has been given to the 1 billion coffee cups introduced to landfills per year. With the establishment of Simply Cups Australia, 1 million cups were collected in the first 12 months of operations and 3 million cups were collected in the following 10 months. (Closed Loop, 2019c) John Ryan, Head of Marketing (2019) mentioned if the number of cups diverted from landfills were lined up side to side in a continuous line, there would be "...enough cups to stretch over halfway from Melbourne to Sydney." Ryan (2019) went on to highlight that the "collection units in office buildings have collected over 3 million cups." With the growth of the business operations, heightening recognition and awareness, and increased reputation, it can be seen that the impact is growing at an exponential rate. This shows the remarkable impact the company has already made on landfill diversion, creating a more sustainable and eco-friendly future.
Additionally, the takeaway cups are being combined with other materials, such as straws, lids and bags, that would otherwise enter the landfill, and processed into a resin suitable for the upcycling into the new products, such as benches, seats, garden beds, car stops/car park bumpers, roadside kerbing and reusable cups. Through the creation of these sustainable products in the process of recycling and upcycling the coffee cup waste, this reduces further waste that enters landfills and natural resource depletion. Furthermore, this production of sustainable products also contributes to the local economy through benefiting employment, infrastructure and the environment. The replicability and scalability of this business innovation enable substantial positive impacts to the surrounding environment if more people take on board this innovation or contribute to this existing program. (Closed Loop, 2019d)
Business benefit
Through the implementation of various partnerships and programs, Simply Cups innovative coffee cup recycling program has grown in recognition, reputation and awareness. With over 200 7-Eleven stations Australia-wide, 32 McDonald's restaurants across NSW and Victoria using Simply Cups and 210 Muffin Break Stores across Australia, this does not only aid in the increased recycling of takeaway coffee cups through increased brand awareness, but also enables Simply Cups to grow due to increased income that can be re-invested in researching and developing new upcycling processes and waste management innovations. (Closed Loop, 2019c) Qantas Business Rewards also forms a partnership with Simply Cups, in which Qantas Points can be earned by individuals setting up a coffee cup collection program, or buying Simply Cups branded cups. Through the formation of these partnerships, both parties can benefit. The innovation can grow in awareness and scale, and the partner businesses can conduct their business in more sustainable ways in their contribution and alliance with Simply Cups. Additionally, Simply Cups also produces and markets its reusable coffee cup, the 'rCup', which is the "world's first reusable coffee cup made from disposable coffee cups." (Closed Loop, 2019b) Additional disposable coffee cups are made as well that are certified by the Forest Stewardship Council® (meaning the materials are obtained from well-managed forests and managed sources). In doing so, alternative streams of income are generated and increased brand awareness and recognition are given to the Simply Cups coffee cup recycling program. The use of the reusable cups will hopefully decrease consumer's future dependency on disposable coffee cups. The income generated from the selling of the disposable cups is 100% invested in the expansion of the recycling program. The increased brand awareness and program recognition are supported by the exponential annual growth in coffee cup collection. With all these business benefits taken into account above, it can be seen that the Simply Cups program has remarkable benefits for Closed Loop, which can hopefully translate into further upscaling and replicability worldwide.
Social and environmental benefit
The Simply Cups program operated by Closed Loop has substantial benefits for the surrounding society and environment. Firstly, with the diversion of coffee cups into landfills, a circular economy is generated, converting the coffee cup waste into sustainable products that re-enter the supply chain. Hence, this program and the development of these products support local environmental sustainability, reduces overfilling of landfills, potential pollution and environmental degradation by littering, and decreases the dependency on natural resources for the generation of new products. Resources are no longer wasted and can instead be harvested and incorporated into the upcycling of new products. According to Simply Cups (2019d), 5,718,079 cups have already been collected, a remarkable amount of cups being diverted from landfills, benefiting the environment tremendously. Additionally, the increased production of sustainable products, such as benches, kerbing and reusable coffee cups, from the recycling of coffee cups and other waste products, also contributes to the surrounding society through the expansion of the local economy and infrastructure. Its potential replicability and scalability has major positive implications for society and the environment with the potential for an even greater number of coffee cups to be diverted from landfills in the future.
As a result of the benefits of this innovative program implemented by Closed Loop, various Sustainable Development Goals (SDGs) are addressed. The goals and a sentence justifying the goals are as follows: SDG 9, 'Industry, Innovation and Infrastructure' (United Nations, 2019), is addressed due to the design, development and implementation of sustainable solutions to the coffee cup waste problem. SDG 11, 'Sustainable Cities and Communities' (United Nations, 2019), is addressed due to Simply Cups' aim to make the surrounding environment more sustainable with its recycling and upcycling processes, and waste management solutions. SDG 12, 'Responsible Consumption and Production' (United Nations, 2019), is relevant to the program due to its sustainable processes and waste management undertaken, and the efficient and decreased use of natural resources. These three SDGs are most evidently addressed by the Simply Cups coffee cup recycling program. However, additional goals such as SDG 14, 'Life Below Water' (United Nations, 2019), and SDG 15, 'Life on Land' (United Nations, 2019), may also be addressed due to the decreased littering and waste entering the environment affecting land and aquatic life, and the decreased need for resource sourcing and depletion from the natural environment due to recycling and upcycling of waste products into new products. SDG 16, 'Peace, Justice and Strong Institutions' (United Nations, 2019), is also partly addressed due to its accountable and transparent operations at all levels. Closed Cups ensures reporting processes and requirements are installed for accountability of the collection of all cups and appropriate processing, with updates and information regularly provided on reports and social media to customers and partners to ensure adequate transparency. (Simply Cups, 2019b)
Interview
John Ryan, Head of Marketing
Keep this story going! Share below!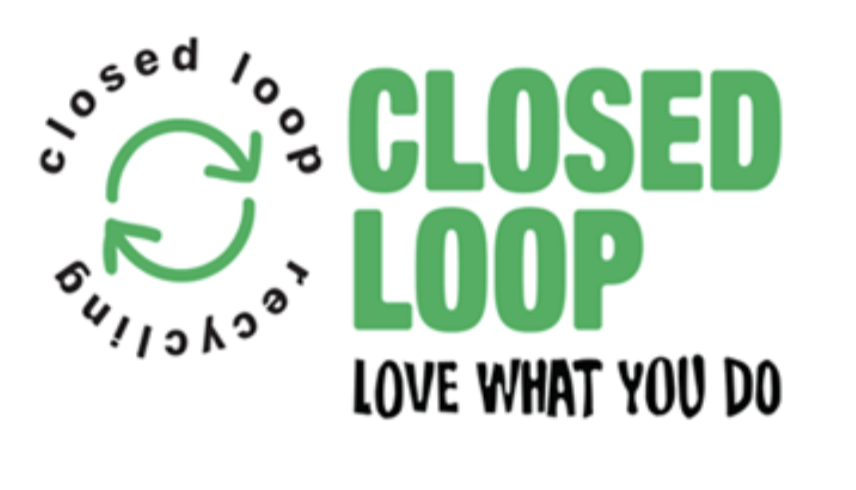 Closed Loop are sustainability and landfill diversion leaders with a goal of zero waste. They aim to divert resources from landfills, and create a circular economy which aims to create products out of waste that re-enter the supply chain. They undertake a variety of initiatives, aiding to "...design, deliver, communicate and measure bespoke waste management solutions to provide the best possible economic, social and environmental outcomes." (Closed Loop, 2019a) Closed Loop focuses on creating technologies and programs that support the production of new upcycling and waste management innovations. This Aim2Flourish article will focus on a subset of Closed Loop's business operations, Simply Cups. "Closed Loop started in 2001, and [is] not a not-for-profit business." (Closed Loop, 2019d) Simply Cups, is a coffee cup recycling program. Simply Cups was originally established by Closed Loop United Kingdom in 2014, is the world's first coffee cup recycling program. Closed Loop, renamed Closed Loop Environmental Solutions Pty Ltd (as of 2001), established Simply Cups Australia in 2017, which has now grown to be Australia's largest recycling coffee cup program. In this program, the company has found a method to recycle the traditional, non-recyclable takeaway coffee cup. Using the recycled materials, from the coffee cups, Simply Cups turns this wasted resources into new environmentally friendly and sustainable products, in a process called upcycling. John Ryan, Head of Marketing for Simply Cups (2019) articulates how the coffee cups are "...then used as raw materials to make upcycled products including car park wheel stops, roadside kerbing, plastic wood-like products..."