Upcycled Products are the "Bomb"
A Million Elephants
Overview
A Million Elephants sell products that are made by up-cycling "recycled scrap war" metal into products that are made for commercial retail sale through trade partnerships between A Million Elephants and Laos handmade artisans. A Million Elephants has a unique supply chain, as the "bomb products" are made through reverse manufacturing war materials. This is an innovative solution to waste management that has allowed for the company to sell products with sustainably sourced materials that subsequently aid in the country's waste management of these disposed metals. This supply chain is unique to Laos, as this recycled scrap metal is sourced from materials such as weapons and decommissioned bombs left throughout Laos after the Vietnam war. This innovative solution of up-cycling war metals through reverse manufacturing in turn creates an economic opportunity that provides decent work and fair pay to artisans in Laos; who are creating these handmade crafts. Using recycled scrap war metal in products supports the market that has emerged for its collection and trade, which subsequently aids in the de-mining and de-contamination of war materials left throughout regions in Laos. The retail sale of these products through A Million Elephants, therefore allows for this innovative product to be sold commercially, which generates further support and growth in opportunities for the products to be made.
Authors
Samantha Casey
Jack Bleeks
Kristen Balawejder
Neha Jindal
Kaixin Zheng
School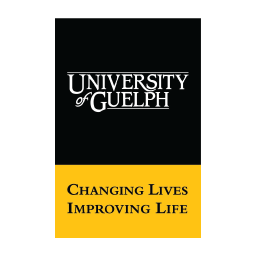 University of Guelph
Professor

Ruben Burga
Innovation
Selling products that are created through reverse manufacturing and up-cycling is a way in which A Million Elephants is assisting in the creation and promotion of practices that support circular economic development. The retail sale of these innovative products is an example of a practice that is actively re-defining and re-imagining "waste", as it encourages the use of recycled scrap metals and re-purposes it into products with new life. This work, therefore is in alignment with the UN's Sustainable Development Goal #12 Responsible Consumption and Product. This goal supports the transition towards supply chains that create circular economies, where existing materials are repurposed and material sourcing is reinvented.
This innovative solution to dealing with the war materials left in Laos and the retail sale of the products is also actively working towards SDG #13 Life on Land, as it supports de-mining efforts, which restores the landscapes through both the companies' donations to the Mining Advisory Group and the stimulation of the market for recycled war metals.
A Million Elephants provides economic opportunities to remote communities in Laos, as well as the Lao Disabled Women's Development Centre. A Million Elephants commitment to providing fair wages and decent work is how this social enterprise is working towards and promoting UN SDG #8 Economic Growth and Decent Work.
The employment of female artisans from the Lao Disabled Women's Development Centre is a way in which this company is actively integrating their business practices with the SDG #5 Gender Equality and #10 Reduced Inequalities. A Million Elephants through their partnerships with this centre is able to provide this marginalized group with an opportunity for sustainable economic income with safe decent work making products from recycled materials. Thus, empowering this marginalized group, economically and socially.
Inspiration
The inspiration for A Million Elephants stems from a trip to Laos that the founder Brittany took to visit family. She didn't go with the intention of starting a social enterprise, but the inspiration sparked when she visited the remote villages and "noticed the talent in the handmade markets in Laos". She "started shopping for gifts at a handmade market for friends and families and saw these earrings, necklaces, key chains, and bracelets" that were made from what she learned to be "recycled scrap war metal". Her "friends and family were intrigued that these products were made from bombs" and it inspired her to go back and create a business that supports these families that create these up-cycled products.
A driving force behind the business, beyond the inspiration of the innovative products was the motivation to "spread Laos cultural awareness". It is important to her as a mother now that she wants her children to "embrace being Lao" and A Million Elephants, which through its work empowers Laos artisans and spreads awareness of traditional Lao art and culture; ultimately helps her achieve that. Her educational background in "geography and environmental management from University of Waterloo" and her understanding of environmental/social issues is another inspiration, as it " really translates to the background and sourcing in the products" she purchases. Her business "is committed to responsible consumption, as everything is handmade or crafted and not mass produced in a factory there." Thus, her company has created working environments and relations that foster respectful fair trade to these small business owners in Laos.
Overall impact
A Million Elephants is a business that although has only been operational for a fiscal year, has had notable effects through her two monetary donations made to non-governmental organizations, her expansion of products beyond the up-cycled "bomb products" line, and her continuing renewal of orders to these artisans. This year, as Brittany stated in the interview has been about "setting up contacts in Laos", so she has created a foundational basis with a network of 15 artisans that she employs with her orders. This hopefully will be able to continually grow concurrently with her business' growth and popularity. Her business in a year's time has made its way into one wholesale location and she has completed numerous pop-up shops at various vendor markets in Ontario. Brittany's plan to expand into new locations and make new partnerships this year, which if successful, will be able to grow her orders and increase the income of the artisans. With the long term effects hopefully being that her business can employ more artisans and offer existing employees more work opportunities and therefore, economic growth.
This innovation of reversed manufacturing war materials hopefully can inspire other communities in regions influenced by armed conflict to consider using similar business practices of up-cycling materials instead of sourcing new metals.
Business benefit
The sale of sustainable products is an emerging trend that is evident with the rise in consumers' growing social consciousness and inherent responsibility to their purchased products' consumption, as well as disposal. A Million Elephants has captured this opportunity through the retail sale of products like the "bomb earrings" that are essentially re-imagined "waste". The entire collection of her retail store is dedicated to sustainable and fair trade products that show an example of how globalization and the growing interconnections of markets can be done successfully and responsibly. However, the up-cycled bomb products are truly innovative, as they are dealing with the pressing issue of responsible waste management, environmental restoration, and sustainable development simultaneously in a way that still creates profit for her business.
Through the creation of A Million Elephants, Brittany has been able to establish access for these Lao artisan products to reach foreign markets in Canada and the United States, through her wholesale and online retail store. This has an influential impact socially and economically, as these artisans are located in rural areas of Laos, which means she has been able to provide an economic opportunity at a capacity that would not be able to exist without her business and the supply demand that has been established with the connections to these foreign markets. The trade partnerships made with these Lao artisans means a stable source of revenue from her business for these employees beyond the realm of the local handmade markets. She has approximately 15 artisans that make the products such as the bomb earrings that are now employed through her orders. Her commitment to sustainability and ethical purchasing means that these employees are receiving fair wages and are provided decent safe work.
A Million Elephants is a social enterprise that has dedicated 10% of retail sales to non-governmental organizations in Laos. Her commitment to creating a safer work and living environment for the local communities she is connected to can be seen through her donations to the Mining Advisory Group. She is donating $500 to this international non-governmental organization, which she says trains and employs locals to safely remove and recycle landmines. Her social responsibility can also be seen through her $700 donation to Elephant Village, an elephant sanctuary in Laos that promotes elephant conservation and protection in the country. With elephants being symbolic of Laos where her products are crafted and her business's name, it is a fitting cause to donate to. Thus, her work has been able to to contribute to the work and success of non-governmental organizations that operate in Laos.
Although Million Elephants has just finished its first fiscal year of operations and sales and data metrics on the financial impact are still emerging, Brittany knows that she has made a difference with the families she employs in Laos. She stated that the artisans "are so excited whenever I check in with them" and that she "has re-ordered from them three times already".
Social and environmental benefit
The innovation of selling products that are reverse manufactured and up-cycled from metals provides societal benefits at different scales. It provides direct and indirect socio-economic benefits at a regional scale to the workers that are employed through her business or that receive additional income from A Million Elephants sales. Her company ensures products are being created in safe working environments and has ethical relations with artisans. Her work fosters business relations that supports the dignity and rights of these small business owners in Laos.
A Million Elephants through her work selling these innovative products, as well as the other sustainably sourced items is helping "spread cultural awareness" through having these traditional Lao arts and patterns made for commercial sale here in Canada. This benefits society through promoting appreciation and awareness of Lao culture, in way which can inform consumers of the innovative designs produced by local artisans and encourage consumers to learn more about the nation. Through selling these "bomb products", A Million Elephants is also helping to educate consumers of the history of conflict that has influenced the nation and then show how these innovative and cutting edge artisans are using these materials to make economic profit sustainably. Her sale of these products is able to tell the story of not only the damages that have scared the landscapes of Laos, but of the resiliency and progressive thinking of the local communities there.

The de-mining and decontamination of war materials that occurs through this innovation as well as her donations to the Mining Advisory Group, as mentioned prior has both environmental and societal benefits through the creation of safer living environments, economic opportunities for those employed through MAG, and cleaner environments.
Her donations made through her social responsibility mandate, as mentioned prior, also helps to promote elephant conservation; through the financial funding provided to the Elephant Village sanctuary. This sanctuary through conservation efforts helps to protect these nationally iconic species.
Therefore, it is clearly evident that A Million Elephants is able to make an economic profit while promoting social responsibility in a way that works in alignment with 5 UN Sustainable Development Goals.
Interview
Brittany Petrie, Founder
Keep this story going! Share below!
A Million Elephants is a social enterprise that sells socially and environmentally conscious products that are handmade by artisans in Laos. The products sold are representative of Laos culture and are made from materials sourced locally in the country. Their mission is to support the communities in Laos through empowering these small businesses through providing them opportunities for economic growth with decent work and fair pay. Their wholesale and online retail business donates 10% of sales profits to non-governmental organizations that work on social and environmental issues in Laos.