Signify N.V. Unlock the extraordinary potential of light, for brighter lives and a better world - Signify's horticultural 'light recipes'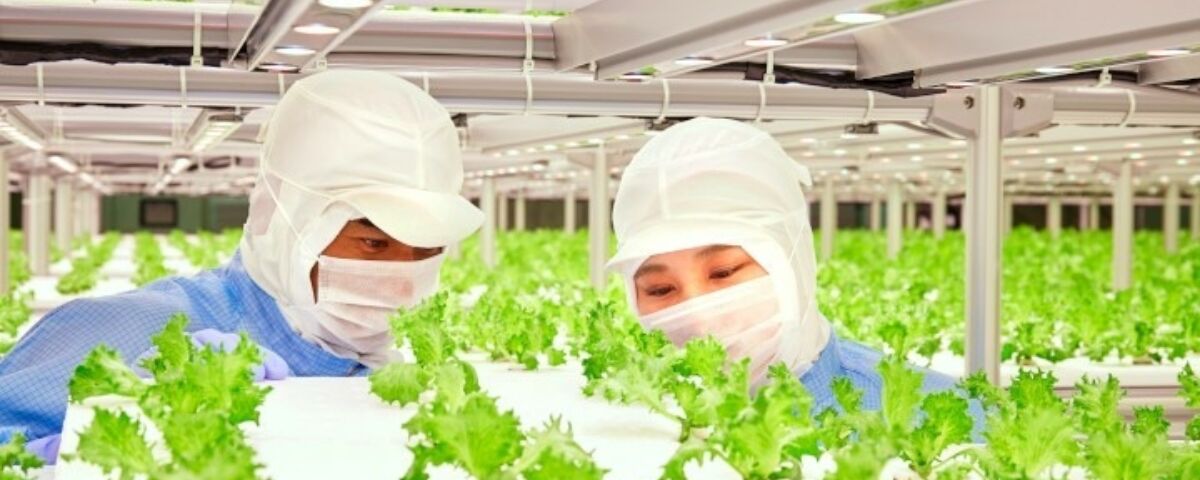 Authors
School
Professor
Global Goals
Keep this story going! Share below!
Summary
Signify is the world leader in lighting and provides its customers with high-quality, energy-efficient lighting products, systems, and services. The company pioneered many of the breakthroughs in the lighting industry and continues to do so. Signify invents new ways of looking at a lighting business by demonstrating that lights can improve food availability, increase safety & security and positively influence human's health & wellbeing. A combination of technologies, passion to proactively make the world better, collaboration with research agricultural universities and customers has revolutionized well-developed industries like farming and already contributed to solving food availability issues. Signify's offering in this area consists of 3 elements: horticulture, aquaculture and animal centric lighting. This article focuses on the horticulture as it is the most developed and still actively growing business.
Innovation
Horticulture LED lighting is a progressive agriculture technology for indoor round year farming, which helps to increase yields, quality and consistency of the crops and, at the same time, uses much less resources (water, energy, chemicals and fertilizers) in comparison to traditional farming. Moreover, indoor farming develops local production that decreases transportation of agricultural products and waste due to transportation correspondingly.
The idea of the technology is that some plants are very sensitive to a light spectrum. LED technology allows applying different light spectrum depending on the kind of plants and the know-how is to choose the right light spectrum and the most appropriate regime for lighting the plants indoor. As a result, agricultural products grown with artificial lightning are as tasty as the ones grown in the traditional outdoor environment.
For example, studies have shown that adding interlighting (in addition to traditional toplighting) helps to improve the crop yield. However, commonly used high pressure sodium (HPS) lamps generate heat, that does not allow to maintain optimal temperature and, thus, plants experience stress and do not grow as fast as possible. Moreover, additional energy released with heat means additional CO2 and thus a negative impact on the environment. LED technology is free of these limitations; it helps to reduce the CO2 footprint and uses less space to achieve the same yield.

Inspiration
Signify is a pioneering company in sustainability and a shift toward circular material and clean energy, as well as a focus on energy efficiency happened for many years even before it became a trend.
"The company initiated many sustainable innovations before they became requested by regulations… Sustainability is at the heart of our strategy."

For example, climate action (energy efficiency & solar), circularity, weight & material, chemicals and packaging were Signify's environmentally related focus areas since the mid-90s. In 2016 the company added three social ones: food availability, health & well-being and safety & security. The reason is to think not only about the current or upcoming demand but also about the future:
"Our world is growing to 10 billion people…. Growing consumption and urbanization create new challenges for traditional farming and need new technologies to meet high standards of people's life. "
And by following its purpose – "to unlock the extraordinary potential of light for brighter lives and a better world" – the company, in partnership with agricultural scientists, started experimenting with light impact on plants. Together with Wageningen University, Signify has already developed and offered around 150 "light recipes" tailored to the unique requirements of particular plants and vegetables to help increasing crop yield, quality and taste.

Overall impact
Customer centricity is one of the key factors in Signify's strategy that is benefiting all the parties:
"Customer centricity is a very important part of our strategy. We are building a more customer-focused, more localized operating model and driving improved process excellence. Another equally important frontier of our strategy is growth for sustainability - we are addressing global issues by focusing on growth areas for sustainability such as Climate action, Circular economy, Food availability, Safety & Security, Health & wellbeing. Of course, the profitability of our technologies is significantly important for successful implementation of the strategy…"
Signify already published results of around a hundred implementation cases and the results are self-explanatory: LED "recipes" lead to more than 25% of productivity increase, up to 95% less water and 90% less land use. Indoor farming allows to eliminate use of pesticides and herbicides while right light spectrum produces "summer-tasting" products and thus improves health & safety of people and the planet. Moreover, the technology saves up to 40% of operational costs of the farmers and is way more energy efficient in comparison to widely used HPS-lights, contributing to significant reduction in CO2 emissions.

Business benefit
LED horticultural solutions is a commercial technology with lots of implementations all over the world. However, the company expects that this part of business will double in size in the coming years. At the higher level, the company's "Brighter Lives revenues commitment" which includes solutions to improve Health & wellbeing (human-centric lighting and UV-C light), currently brings 23% of the revenue with the aim to reach 32% in 2025. Horticultural solutions are a significant part of this business with ambitious growth plans. According to Thomas:
«Profitability is a key factor of successful and quick development of new solutions…»
Another benefit for Signify is a relationship with its customers, who perceive Signify as a partner and a source of information, not just a supplier.

Social and environmental benefit
Signify is targeting to double its positive impact on the environment and society and commits to the following 6 UN Sustainable Development Goals: #3 Good Health and Well-Being, #7 Affordable and Clean Energy, #8 Decent Work and Economic Growth, #11 Sustainable Cities and Communities, #12 Responsible Production and Consumption, and #13 Climate Action.
Horticulture LED lighting solutions are specifically linked to UN Sustainable Development Goal #3 Good Health and Well-Being.
Firstly, the solutions help the partners scale up the farming business and achieve a higher yield with a smaller footprint. Secondly, it provides healthier and tastier food for society and importantly with much less damage to the environment. Thirdly, an ability to grow healthy food even within the cities or other places previously unsuitable for this significantly simplified logistics, and thus increasing the availability of fresh and high-quality food.
Finally, the solutions reduce energy consumption (versus traditional lighting), contributing beautifully to Signify targets to double the pace of the Paris Agreement over the value chain: the company expects to reach 340 MT carbon reduction by 2025 (instead of 2031 as per the Agreement).

Interview
Thomas Marinelli, Head of Sustainable Innovation and Sustainable Design
Business information
Signify N.V.
Eindhoven, NL
Year Founded: 2014
Number of Employees: 10000+
Signify is the world leader in lighting for professionals, consumers and lighting for the Internet of Things. Signify's efficient lighting products, systems and services enable the customers to enjoy a superior quality of light, and make people's lives safer and more comfortable, businesses more productive and cities more livable.
With 2020 sales of EUR 6.5 billion, approximately 37,000 employees and a presence in over 70 countries, Signify is unlocking the extraordinary potential of light for brighter lives and a better world.