Unleashing Potential Through Culture
Softchoice
Overview
In the early years at Softchoice, David Holgate and Jone Panavas were committed to creating a culture within the company that centred around people, not just profits. In the later years, this vision was then extended to focusing on creating a workplace culture for the firm's employees that ensured diversity and inclusion, a cultural innovation that would shape Softchoice into the flourishing company it is today.
Author
Andrew Leenders
School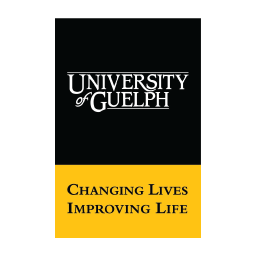 University of Guelph
Professor

Ruben Burga
Innovation
Over its long history, Softchoice has always sought out a workplace culture as well as corporate social responsibility programs that centre around benefitting all stakeholders, both internal and external. The Softchoice Cares Board at Softchoice saw the future of workplace culture and took action to implement change for the better and emphasize their vision "to unleash the potential of people and technology," in their core operations. The team decided to focus on innovating a workplace culture for the company that would focus on diversity and inclusion. Since then, Softchoice has incorporated a social hiring volunteer program, which is based in Toronto, into their business which consists of workshops and networking events geared to helping individuals seeking employment. Pete Morra, the Social Impact Manager at Softchoice explained that this is aimed to "Attune our hiring process to the needs of jobseekers who would typically face barriers to employment. There is usually 5 or 6 key equity groups, women, visible minorities/newcomers, LGBTQA+ community, indigenous community, and people with disabilities." This allows Softchoice to help out and address the needs of the community, while also seeking out a culture of inclusion and diversity within the workplace that they have been maintaining for well over a decade. In 2018, Softchoice rolled out Social Impact Month, which is an internal CSR initiative based around addressing societal issues by sharing stories and creating discussions between employees and executive leaders to create awareness and change around topics, such as diversity and equality within the workplace. This year, Rola Dagher, the President of Cisco Canada, gave a presentation during Social Impact Month to share her experience as a newcomer to Canada and as a woman in the tech industry. These types of discussions demonstrate how companies can give individuals opportunities to unleash their potential for the greater good of the business and the community by being more inclusive in their operations.
As noted by Pete Morra, Softchoice has "had employees volunteering organically since the early 2000s." However, Softchoice made it easier for employees to volunteer by implementing a Softchoice Cares Volunteer Program, which partners with nonprofits in Toronto to provide access to education and technology in North America and across international borders. The volunteer program provides a gateway for Softchoice to continue to maintain their vision of "bridging the digital divide" and allowing their culture of inclusiveness to spread across borders to share knowledge and education through the use of technology. Softchoice saw the importance in employee and community involvement, thus, Pete Morra pointed out that their program exhibits,"volunteering as not just a way to help the community but as a huge engagement driver." Thus, in 2012 the organization implemented Softchoice Cares Day, which is a company-wide annual volunteer day for employees to give back to the community and has become an integral part of their culture.
Another way Softchoice implements their innovation of a culture of diversity and inclusion, which one could argue is the firm's greatest asset, is through the company's Power Up Technology Grant Program. In 2016, Softchoice partnered with Lenovo to give 3,000 marginalized young students access to laptops, which contributes to their goal of education through technology. Softchoice also provided 10 publicly funded elementary schools in low income areas in Toronto, Montreal, Chicago, and six other cities with $10,000 grants to upgrade access to technology resources. Therefore, Softchoice has always been a company that has valued its customers, its employees, as well as society as a whole, through their corporate social responsibility model and workplace culture.
Inspiration
Softchoice's mission statement, "to unleash the potential of people and technology," serves as a navigational compass for the company as they decide how best to serve their customers, and the greater business environment at large through corporate social responsibility. After the company's founders and shareholders took an objective valuation of the company's goals, they came to the realization that their business model needed to change for expansion and growth in both the business segment, as well as through the lens of corporate social responsibility objectives. This valuation of the company's future encouraged the firm to look towards a new innovation that would drive the company forward for years to come, while aligning with their company's vision. Instead of simply operating as a software retailer for consumers and other companies, Softchoice made the decision to expand by implementing new technology into customers' and business' lives through servicing information technology, which is infinitely more scalable as a business, as its future growth would show. While Softchoice expanded into the services sector, it also decided to increase its focus and commitment to corporate social responsibility goals, by reducing inequalities and specifically reducing gender inequality, as the company increased its geographical reach. Pete Morra stated, "we wanted a model that was sustainable, repeatable, could grow over time, and was actually addressing an actual issue or issues, and that would resonate with our employee base." Therefore, to ensure that Softchoice maintained brand reputation, employee satisfaction, and values that aligned with their inclusive culture through its expansion, Softchoice made the conscious decision to dedicate attention to sustainable and responsible business practices, both internally and externally.
Overall impact
The culture that Softchoice has innovated throughout the company has produced benefits that its founders did not originally foresee. It has not only affected all stakeholders within core operations, but also the community at large as its corporate social responsibility initiatives have compounded to the greater benefit of the business internally as well as externally. The Power Up Technology Grant Program, for example, has provided almost a dozen marginalized elementary schools with access to technology that will help young students prosper in their educational endeavors. When Softchoice was founded, a program like this was almost unimaginable.
Now, as the company has shifted its focus from products to people, the company has expanded its reach so far that they are extending help across international borders through its Softchoice Cares Volunteer Program. This program is aimed at addressing social and environmental issues within the community. For example, the company-wide Softchoice Cares Day, is a day that all employees take away from work to volunteer and give back to the community, by volunteering at a food shelter or participating in a community park clean up.
The business itself has seen remarkable benefits as well through its responsibility acts, a result that has been up for debate as long as economists have argued on the topic of corporate social responsibility within the marketplace. The business has seen drastic impacts internally, as the focus toward a more inclusive and diverse workplace culture has enabled employees to bring their whole selves to work. As Pete Morra highlighted that, "employees who are more diverse and inclusive, and more engaged are going to perform better, stay longer, work harder, and progress faster through the organization." The implementation of Social Impact Month has brought many conversations to the table that are centered around reducing inequalities in the workplace, as well as in society. Through hearing other individuals' stories of how they have gotten to where they are today, this has been inspirational and made an impact on the lives of employees. Softchoice has been developing CSR models like these in the Toronto office, to later perfect and implement throughout the entire company, in order to work toward a more inclusive and diverse workplace culture. Softchoice has been named a "Best Workplace in Canada" for thirteen consecutive years, thus, proving their efforts and effects of their innovative workplace culture.
Business benefit
A major benefit that comes with any socially responsible activities from a company is the brand reputation that is attached to it. When consumers see the positive initiatives that Softchoice has implemented, such as extending funding to disaster relief efforts for a number of years, or creating a volunteer program across international borders, they know that the value they seek is not just in monetary profits from the sale of services. Going the extra mile is what gives customers trust in a brand, as well as loyalty to Softchoice's services for years to come.
Maintaining a positive brand reputation is also beneficial for Softchoice's relationship with its business partners, which include major corporations such as Microsoft, HP, Adobe, and Cisco. Ensuring responsible business practices helps keep relationships with such partners healthy, as any unethical or irresponsible behaviour would likely strain such a partnership, which could negatively impact the business. Maintaining partnerships also comes with ancillary benefits, such as making the company able to give back to the community in a more substantial manner. For example, in 2016, when Softchoice partnered with Lenovo to give almost $10,000 in technology grants to underprivileged public schools across North America. This provided brand recognition for Softchoice and Lenovo while also doing something great for these communities.
As Softchoice knows, responsible business practices and ensuring the well-being of stakeholders is a benefit in and of itself. Engaging with the community and creating a culture of inclusiveness and diversity provides the company with high morale and productivity which benefits both internally and externally. This means that for the employees, they can feel good about coming to work for a company and take pride in sustainable and responsible business practices; and for the customers, being served by a company that cares about people, and shows it through creating the best workplace culture possible. Through their culture of diversity and inclusion and specifically through the Softchoice Cares Board, Pete emphasized that this involves a "giant collaboration across departments."
Social and environmental benefit
The culture that Softhoice has innovated within the company has provided significant benefits to both the environment and society at large as well. For the last 8 years, Softchoice has held the annual Softchoice Cares Day, which enables employees to participate in large scale events like cleaning up parks and beaches which leaves a lasting impact on the environment. As noted by Pete Morra, with respect to the Softchoice Cares Volunteer Program, "the employees that participate absolutely get why we are doing it… they want to come back and do it again and again." Softchoice has held job fairs which provided marginalized individuals with opportunities for careers within the company. They have aided disaster relief efforts to developing countries across international borders in combination with their volunteer program efforts.
Lastly, Softchoice has created programs such as Shades of Orange, Orange Pride, and Hello! Softchoice, which support the success of visible minorities through mentorships, foster inclusion and support for LGBTQA+ members, and help new employees get oriented to the diverse and inclusive work culture at Softchoice, respectively. The short term effects of these efforts are investments of time and funding into programs that will benefit the society as a whole. The long term effects include building a brand reputation that cares about the local and global community, as well as getting to embrace a diverse and inclusive work culture. The programs are relatively new to see tangible results, however, Softchoice has planted the seeds to become a very progressive company that will pay off in the long term.
Interview
Pete Morra, Social Impact Manager
Keep this story going! Share below!
In 1989, David Holgate and Jone Panavas founded Softchoice as a software retailer, selling customers hard-to-find parts that they couldn't get anywhere else. This operation opened up a market for the company that has allowed it to grow into one of the largest information technology service providers across North America, as it is today. Every day, thousands of consumers and organizations rely on Softchoice to provide insight and expertise that speeds the adoption of technology, while also continuing to innovate cost and risk management. While Softchoice has thrived on this front, the truly unique service that it brings to the marketplace is allowing businesses to flourish through information technology solutions, as well as technology adoption and implementation. The solutions and services that Softchoice offers allows them to help organizations prepare for and thrive in an ever-changing business environment that is driven by new technology.