Understanding Social Enterprises
Unity
Overview
"Unity is a Scottish Charity providing services and hosting catering businesses which operate as Social Enterprises. The cafés provide fresh, low cost food to customers, offer training and work experience to adults and young people with learning disabilities, work placements to young people at risk of exclusion or facing barriers to the labour market, and we also provide food free at the point of need to individuals and families experiencing homelessness and poverty. " (Unity, 2018)
Authors
paige odonnell
Laura Sharp
Morven Drysdale
Jenna Ann Thomson
Rachel Stevenson
School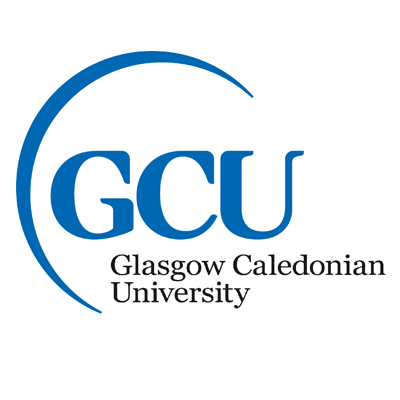 Glasgow Caledonian University
Professor

Leslie Huckfield
Innovation
In order for a business/organisation to be classed as an innovation it must satisfy a specific need and be created at an economical cost.
The innovation of the social enterprise, Unity, is based on providing services which work with young people who are a distance from the labour market, in terms of, being disadvantaged. For example, living in poverty and issues with addiction - people who struggle to gain employment. The services that Unity provide are based around helping people develop skills for their employability and independence. Also, providing support for people who are unpaid carers, for example, older people who care for a spouse with dementia. There is a real sense of mission, purpose and meaning within Unity demonstrated through their logo.
"motivation for all of that… equality, inclusion and opportunity, that is really helpful for us because if we keep taking it back to that all the time, that's our measure for if we are getting it right or not" Emma Soanes, Chief Executive
Above all, Unity tries to support the issue of homelessness in Glasgow. In the two cafes, which are based in the centre of Glasgow, they provide free food for people who present themselves as homeless. However, it is not just providing food it is about providing an experience where people are not judged or treated any different if paying or not. Emma Soanes stated in the interview "everyone is welcomed the same and receives the same standard of customer service". Furthermore, the cafes themselves provide jobs for individuals from a disadvantaged background. All staff are paid the Scottish Living Wage (£8.45) and any tips they receive are paid into a "pay it forward scheme" which contributes to paying for the free food for those who suffer from homelessness. The cafes are also a place that provides a welcoming atmosphere with affordable food for everyone. They can typically provide as many as 30 meals to those in need each week. At present, people affected by homelessness, including rough sleepers, access free food and also vulnerable young women supported locally, often survivors of domestic violence.
Unity contributes to United Nation's Sustainability Development Goals (SDGs) - 1,2, 8, 10, 11 and 17 by providing food for the homeless, working with homeless people until they are in stable accommodation and combating inequalities in labour markets. The UN hopes to see all citizens in a decent workplace by 2030, in the spirit of "leaving no-one behind." Therefore, the Unity cafes are helping this to happen by offering disadvantaged individuals the chance to gain employment.
Inspiration
When a business is inspired to provide a service/product, it means the clear factors that have motivated the development of the business. Numerous aspects have inspired UNITY.
When Unity was founded by George McSorley, his vision was to provide employment opportunities for young people who were excluded and considered very far from the labour market.The café itself was only a small part of the vision historically and has really developed more in the past two years. The thinking behind refurbishing and developing the café was to recognise the impact of poverty and homelessness in the city and help where possible, and to give people genuine and professional work experience and employment opportunities in a thriving social enterprise business.
Due to founder of Unity retiring two years ago, the group were unable to identify the initial inspiration for the setup of the charity. However, when Emma was appointed to the position of CEO she developed on the foundation of the charities' values. Unity is able to directly see what positive effects they are having on the lives of the people they are helping through the development of the individuals they support. This is evident as these individuals are able to sustain a home and employment. This supports SDG 1 as these individuals have overcome poverty. Seeing first-hand how much UNITY was benefiting people's life was a real eye opener for the organisation. It showed how far people have come with the help of UNITY and showed their progression into the real world.
The staff also inspires each other. By new staff coming in and projecting new energies and ideas into the organisation, new people coming in can bring new ideas and new motivation which can really boost morale.
Overall impact
The innovation of Unity has influenced the community by bringing people together and attempting to convey a message of acceptance. Spoons café is a café in which people can go and not be judged or treated differently as everyone receives the same standard of customer service whether they are paying customers or not. Therefore, by Unity providing this service they are contributing to SDG 2 and 10 ensuring there is zero hunger and combating inequality within society. This impacts the community as not only does it bring people together but also "allows a broad variety of people to learn how to be more tolerant and kinder" to one another and not to treat people different because of learning difficulties or homelessness. Unity also teaches people not to cut people off from society due to learning disabilities or homelessness, which ultimately results this charity pushing for everyone to be classed as one. This impacts the community as the café is a safe haven in which everyone can go to eat and work and basically live their life and not be judged. This is Unity's main impact in the community as they strive to make everyone be considered as equal and bring everyone together. Emma stated that a "high point" was:
"We had our manager of our learning disability service who had done a video, and all of the people that we support who have a learning disability had contributed to this video"
This again demonstrates how Unity is tackling the UN's SDG's. However, like other organisations it can have an impact commercially and environmentally. From a commercial aspect the organisation offer affordable food in the centre of Glasgow and environmentally attempt to reduce the amount of paper and recycle waste. This being said the organisations main overall impact is the social aspect of the organisation and their attempt to portray their values of bravery, respect, fairness, inclusion, equality, honesty and kindness. Which overall impacts the community as they provide people with disabilities the opportunity to work and grow, provide people suffering with homelessness warm free food and provides a café where anyone can eat and not be judged. In relation to the Social Enterprise Census 2017, you will see that some of the statistics relate to us. For example, 64% of SE's are led by women (like UNITY), 61% of SE's generate at least half of their income from trading (like UNITY, which is closer to 90%).
Business benefit
As a registered charity there are limited benefits to the business itself however, Unity has been able to attain a continuous turnover. In 2017 the turnover rate was around 1.3 million.
However, regards
income for the café, there is no fixed income stream and so the café must trade
successfully in order to be viable. So the majority of the income at The Spoon
is based on the products they sell, any surplus generated is reinvested into
the training and support of those who work in the Spoon, often with additional
support needs or who are vulnerable. In addition, the
income includes donations, enhanced customer contributions (when someone 'pays
forward' a meal) and contributions from others that allow them to generate
income, for example a local performer who will give their time for free,
allowing UNITY to host an event without the cost of the performers fee, and
generate income from ticket and bar sales. This is a good way for them to keep
their Pay it Forward fund topped up.

Additionally, Unity have obtained strong partnerships with the local authorities and other organisations throughout the years. After losing a valuable contract which could have resulted in 27 employees being made redundant, Unity managed to work strongly alongside other organisations to ensure employees retained employment. They have around 10 people with a learning disability who attend the café each week as part of an employability pathway linked to their support needs. A placement typically lasts around 16 weeks. Four people with a learning disability have gone on to be employed directly by UNITY after previously attending for work experience or training. They remain with UNITY as part of the team. This therefore contributes to the UN's SDG 8 and17 – sustainable economic growth and partnership for the goals.
Social and environmental benefit
As Unity is predominantly a social enterprise, the social benefits suppress the environmental benefits. This being said, Unity try and support environmental benefits wherever they can.
The environmental benefits that Unity present as a catering organisation is trying to reduce food wastage through using more sustainable resources to buy in food, and ensuring the un-used food is used for another purpose rather than going to landfill. As it is a relatively small charity in relation to others, they do their best to play a part in making a more environmentally friendly planet, through increasingly trying to make offices paperless and ensuring their carbon footprint is as small as it can be. By Unity playing their part in being environmentally friendly they are achieving SDG 11- Sustainable cities and communities.
However, Unity has a strong social purpose, and presents many social benefits. This is conveyed through the fact that there are no shareholder's involved with the enterprise. All profits earned between the 2 cafés are spent directly on trying to support people with disabilities, helping them build a career plan in order for them to live a great and fair life. As social enterprises value people, Unity (SPOONS Café) provide good, affordable food as well as promoting a healthy lifestyle and following sound sustainability principles to ensure all employees and customers are looked after. As mentioned before, Unity do their best in helping to support the issue of homelessness through offering free food and a place they can relax and not feel judged. This again conveys another social benefit offered by Unity. On top of supporting homelessness and learning disabilities, Unity provides a benefit to society in that they support carers, young and old. They offer them respite away from the role in the form of day trips, health and wellbeing services and the chance to speak to other carers to ensure they themselves feel looked after and valued.
Interview
Emma Soanes, Chief Executive
Keep this story going! Share below!
"Unity is a Scottish Charity providing services and hosting catering businesses which operate as Social Enterprises. The cafés provide fresh, low cost food to customers, offer training and work experience to adults and young people with learning disabilities, work placements to young people at risk of exclusion or facing barriers to the labour market, and we also provide food free at the point of need to individuals and families experiencing homelessness and poverty. " (Unity, 2018)