UNA EMPRESA VERDE QUE TRANSFORMA ESTIERCOL EN ENERGÍA - A GREEN COMPANY THAT TRANSFORMS CHICKEN MANURE INTO ENERGY
Incubadora de Santander - Huevos Kikes
Overview
Según lo menciona Julian Nieto Puyana, Vicepresidente de Servicios Corporativos de Incubadora Santander : " la Compañía, Transforma estiércol de gallina en Energía." "La cantidad de estiércol que producen las gallinas de 450 Toneladas diarias, que inicialmente es un problema, nos lleva a buscar una solución para contrarestar los olores ofensivos para las comunidades vecinas, así como la proliferación de moscas, dificultades en el medio ambiente y problemas Legales."
"La oportunidad, de INNOVAR a través de un Circuito de biodigestión, que transforma la Biomasa en gas, se le suministra a un motor que moviliza y genera energía."
....
As mentioned by Julian Nieto Puyana, Vice President of Corporate Services of Incubator Santander: "The Company transforms chicken manure into Energy." "The amount of manure produced by the hens of 450 tons a day, which initially was a problem, led us to look for a solution to counteract offensive odors for neighboring communities, as well as the proliferation of flies, difficulties in the environment and legal problems. "
"The opportunity, to INNOVATE through a Biodigestion Circuit, that transforms the Biomass into gas, is supplied to an engine that mobilizes and generates energy."
Authors
Jane Andrea Chavez García
Luisa Fernanda Montero Lizcano
School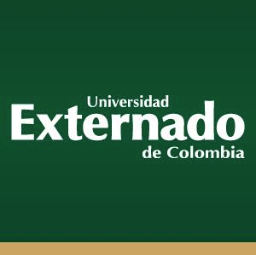 Universidad Externado de Colombia
Professor
Gustavo A Yepes López
Innovation
La Innovación de la Compañía Kike's, radica en producir energía con estiércol de gallina. Para ello, se lleva a cabo un proceso de cofermentación del estiércol de gallinas ponedoras, agua y la mezcla de otros productos orgánicos que producen Biomasa procesada a través de los biodigestores. Lo anterior, genera energía que suple el consumo de energía eléctrica, lo cual también reduce la huella de carbono y genera energía a gas.
"El Proceso de transformación y mezcla que da como resultado las biomasas, libera gases que producen efecto de invernadero, y otras sustancias que como el amoniaco, ambas en pocas cantidades son perjudiciales para los humanos. Por lo anterior, cuando la compañía decide ELIMINAR las Biomasas y llevarlas al proceso de biodigestión, lo hizo para reducir estos efectos, así como la disminución de los gases que fuera de este proceso de biodigestión se genera por huella de Carbono." Menciona Julián Nieto Puyana, Ejecutivo de la compañía en la descripción del proceso.
Lo anterior, le Apunta al Cumplimiento de los Siguientes ODS: 7 Energía Asequible y no contaminante, 9 Industria, innovación e infraestructura y 13 Acción por el clima.
...........
The Innovation of the Kike's Company, lies in producing energy with chicken dung. For this, a process of co-fermentation of the manure of laying hens, water and the mixture of other organic products that produce Biomass processed through the biodigesters is carried out. The above, generates energy that supplies the electricity consumption, which also reduces the carbon footprint.
"The process of transformation and mixing that results in biomass, releases gases that produce greenhouse effect, and other substances such as ammonia; both in low quantities are harmful to humans. Therefore, when the company decides to ELIMINATE the Biomass and take them to the biodigestion process, it did so to reduce these effects, as well as the reduction of the gases that leave a carbon footprint. "Mentions Julián Nieto Puyana, Executive of the company in the description of the process.
The above points to the compliance with the following SDGs: 7 Affordable and non-polluting energy, 9 Industry, innovation and infrastructure and 13 Climate action.
Inspiration
"La Compañía de Kike's, detectó un problema en su proceso de crecimiento, dado que crece al ritmo de un millón de aves, lo cual al hacer la proyección en el tiempo, iba a de ocasionar una dificultad al final del ciclo" Explica Julian Nieto Puyana, Vicepresidente y responsable del área de Sostenibilidad de la Compañía. El ave, todos los días producen residuos (estiércol), lo que originaba que la compañía tuviese que Coordinar logística para mover cerca de 450 Toneladas diarias de estiércol de gallina en el sur del país. Por lo tanto, del problema inicial, se detectó UNA OPORTUNIDAD.
Incubadora Santander, pensando en la Comunidad aledaña y procurando: Además ser buen vecino, decide poner en marcha cinco biodigestores que también ayudarían un eliminar los malos olores y combatir la proliferación de moscas en la zona, así como disminuir los gases de que se producían de efecto de invernadero y generar disminución de consumo de energía eléctrica a través de la producción de energía a gas.
La construcción del sistema para la producción de energía, se inició en agosto de 2016 y estuvo a cargo de una compañía Alemana que ha realizado más de 300 proyectos de biogás en el Mundo. La mano de obra y el montaje fueron contratados por empresas locales. "Para ejecutar la primera fase de operación en la planta generadora de Energía renovable, Incubadora Santander Invirtió $ 4,5 Millones Dólares." Afirma su presidente Ejecutivo Juan Felipe Montoya Muñoz
...........
"The Kike's Company detected a problem in its growth process, given that it grows at the rate of one million birds, which when doing the projection in time, was going to cause a difficulty at the end of the cycle" Explains Julian Nieto Puyana, Vice President and responsible for the area of ​​Sustainability of the Company. The bird, every day produces waste (manure), which implied logistics to move about 450 tons per day of chicken manure in the south of the country. Therefore, from the initial problem, an OPPORTUNITY was detected.
Incubator Santander, thinking of the neighboring Community and trying to be a good neighbor, decides to start up five biodigesters that would also help eliminate odors and fight the proliferation of flies in the area, as well as reduce the greenhouse effect and electricity consumption through the production of gas energy.
The construction of the system for the production of energy began in August 2016 with a German company that has carried out more than 300 biogas projects in the world. Labor and assembly were hired by local companies. "In order to execute the first phase of operation in the renewable energy generating plant, Santander Incubator Invested $ 4.5 Million Dollars." Affirms its Executive President Juan Felipe Montoya Muñoz
Overall impact
Comprometidos con dar cumplimiento a los ODS y un mejor uso a los residuos de las gallinas ponedoras, así como optimizar unas ponedoras los residuos de las gallinas, de crecimiento de la Compañía Incubadora Santander, dueña de la Marca Huevos Kike's, "no solo minimiza el Impacto Ambiental, sino logra generar energía renovable a través de un Sistema de economía circular". Lo anterior, lo informa Julián Nieto, Ejecutivo de la Compañía .
A partir de Importante logro, Kike's, estrena un sistema de producción de energía a partir de la gallinaza en su planta de CALOTO EN EL CAUCA.
Mas Energía Renovable para El País. Con ésta nueva tecnología, Incubadora Santander, hace un gran aporte a la meta del Gobierno Colombiano de aumentar En un 6,5% la cuota de Energías Renovables para el año 2020.
.......
Committed to complying with the SDGs and better use of the waste from laying hens, in the growth of the Santander Incubator Company, owner of the Huevos Kike's Brand, "not only minimizes the Environmental Impact, but manages to generate renewable energy through a Circular Economy System ". The foregoing is reported by Julián Nieto, Company Executive.
Kike's, premiered a system of energy production from chicken manure at its CALOTO EN EL CAUCA plant.
More Renewable Energy for the Country. With this new technology, Santander Incubator, makes a great contribution to the goal of the Colombian Government to increase the share of renewable energies by 6.5% by 2020.
Business benefit
Esta es una alternativa que genera gran impacto en el Medio Ambiente y en los procesos internos de las Compañía. "Los ahorros que se obtienen por la Generación de energía van directamente buscando disminuir el costo del huevo haciéndonos más eficientes", Asegura Juan Felipe Montoya. Presidente de la Compañía.
Así mismo, como lo menciona Julián Nieto, Vicepresidente de Servicios Corporativos: "Hemos Generado mas de 750 empleos en la zona, Que apuntan a dignificar la Calidad de Vida de las Familias en el Cauca" .
También es importante destacar que actualmente la Compañía ya inicio el estudio de una nueva oportunidad, buscando desarrollar otro producto, resultado de los lodos de la biodigestión, los cuales se encuentran en estudio, para analizar la posibilidad de producir abono líquido con alto contenido de nitrógeno que es lo que más le Interesa al cultivador, además de ser de origen orgánico." Julian Nieto. VSC Kike's .
Lo anterior, resultado de la operación y estudio de la experiencia de un través de los biodigestores que no solo generan energía, optimización de recursos, empleos para la gente de la zona, sino desarrollo de otros productos que producen progreso y crecimiento en Incubadora Santander y Huevos Kike's.
............
This is an alternative that generates great impact in the Environment and in the internal processes of the Company. "The savings obtained by the generation of energy are directly seeking to reduce the cost of eggs, making us more efficient," says Juan Felipe Montoya. President of the company.
Likewise, as mentioned by Julián Nieto, Vice President of Corporate Services: "We have generated more than 750 jobs in the area, which aim to dignify the quality of life of families in Cauca."
It is also important to point out that the Company is currently studying a new opportunity, seeking to develop another product, the result of sludge from biodigestion, which is being studied, to analyze the possibility of producing liquid fertilizer with a high nitrogen content. which is most interesting to growers, besides being of organic origin." Julian Nieto. VSC Kike's
This is the result of the operation and study of the experience of biodigesters that not only generate energy, optimize resources, create jobs for people in the area, but also develops other products that produce progress and growth in Santander Incubator and Kike's eggs.
Social and environmental benefit
El sistema de biodigestores consumen 150 Toneladas de estiércol de Gallina diaria, originando la biomasa lo cual es generador de energía.
Se Produce energía actualmente que suple la de fuente hídrica, lo cual sea ayuda a reducir la huella de carbono por no requerir fuente hidroeléctrica. Cuando se elimina el estiércol de gallina, se logra la disminución de gases de efecto invernadero. "Todo lo anterior, podría llevar a la compañía a ser emisor de bonos de carbono propios a través del proceso de biodigestión, favoreciendo los efectos del cambio climático." Ratifica Julian Nieto Puyana, Ejecutivo de la Compañía. Así mismo, con la cofermentación, los restos de fermentación consiguen un alto valor fertilizante, por lo que pueden devolverse eficientemente como desechos orgánicos para diversos cultivos.
Todo lo anterior, tiene efectos positivos colaterales beneficiando las poblaciones y comunidades Étnicas del sur del Huila y El Norte del Cauca, Donde actualmente funciona la Granja de los biodigestores, generando cerca de 750 empleos.
..............
The biodigester system consumes 150 tons of chicken manure daily, originating the biomass which is an energy generator.
Current energy is produced that supplies the water source, which helps reduce the carbon footprint by not requiring a hydroelectric source. When chicken manure is eliminated, the reduction of greenhouse gases is achieved. "All of the above, could lead the company to be issuer of its own carbon bonds through the process of biodigestion, favoring the effects of climate change." Ratifies Julian Nieto Puyana, Company Executive. Likewise, with the co-fermentation, the fermentation remains get a high fertilizer value, so they can be returned efficiently as organic waste for various crops.
All of the above has positive side effects benefiting the ethnic populations and communities of southern Huila and El Norte del Cauca, where the Biodigester Farm currently operates, generating about 750 jobs.
Interview
Julián Nieto Puyana, Vicepresidente de Servicios Corporativos
Keep this story going! Share below!
Incubadora de Santander - Huevos Kikes
Bucaramanga, Santander, CO
Business Website: https://www.huevoskikes.com/
Year Founded: 1962
Number of Employees: 1001 to 5000
Más de 50 años de historia en el sector avícola consolidan Incubadora Santander, a través de Su Marca Huevos kikes, Como Líder y Desarrollador de la categoría de huevos en Colombia.
Cuenta con un equipo de trabajo conformado por más de 2.000 colaboradores.
Cumpliendo su promesa de alimentar con frescura a Colombia y dando acceso al alimentario más completo la Compañía ha logrado transmitir a los consumidores una propuesta de Valor En Donde garantizamos La Frescura de Nuestro producto.
Producimos 4 Millones de kikes (huevos) Diarios, lo que los convierte en el productor # 1 de Colombia, con un modelo altamente integrado que va desde la producción del alimento, reproducción de aves, incubación, producción, clasificación y distribución directa de un más de 15 ciudades del País.
Hoy es la unica Compañía Avícola a Nivel Nacional con un sistema Integrado de Gestión certificado por el ICONTEC.
.........
More than 50 years of history in the poultry sector consolidate Santander Incubator, through its brand Huevos kikes, as a leader and developer of the egg category in Colombia.
It has a work team consisting of more than 2,000 employees.
Fulfilling its promise to feed Colombia with freshness and giving access to the most complete food, the company has been able to transmit to consumers a value proposition that guarantees the freshness of our product.
They produce 4 Million Daily Kikes (Eggs), which makes them the # 1 producer in Colombia, with a highly integrated model that goes from food production, breeding, incubation, production, classification and direct distribution to more than15 cities in the country.
Today it is the only Poultry Company at the National Level with an Integrated Management System certified by the ICONTEC.