Un-Bowl-Leavable Commitment to Sustainability: Playa Bowls
Playa Bowls
Overview
Playa Bowls incorporates environmental sustainability throughout its business practices. All restaurants use ECO bowls, spoons, lids, and straws. Fifty percent of Playa Bowls' furniture is reclaimed or refurbished, and all restaurant locations use 100% LED lighting technology. These solutions align with UN Sustainability Goal 12 of responsible consumption and production, and UN Sustainability Goal 7 of affordable and clean energy.
Authors
Jessica Ballenilla
Abeer Khan
JInglin Yang
Jinglei Xu
Meher Prakash Doddala
School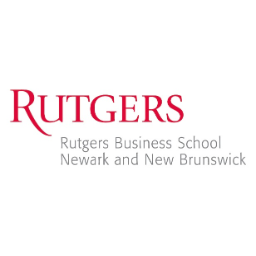 Rutgers Business School
Professor
Monique Okumakpeyi
Innovation
Playa Bowls was founded in 2014 by Robert Giuliani and Abby Taylor, long time surfers, and natives of the Jersey Shore. As they made surf trips to various exotic locations, they sought to minimize their environmental footprint. This effort continued with the establishment of Playa Bowls as a makeshift pop up stand, where Giuliani and Taylor educated customers about the benefits of acai. Now that the business has flourished, they continue to pursue sustainability goals and environmentally friendly practices.
Playa Bowls reduces waste and increases use efficiency by utilizing bio-degradable and recyclable food service materials. As a result, the company reduces its material footprint per capita and slows down the over-extraction of environmental resources. LED light bulbs also help increase energy efficiency by reducing electricity consumption and providing longer-lasting lightbulbs. By minimizing their electricity use and modeling the use of energy-efficient bulbs, Playa Bowls ensures and promotes access to affordable, reliable, and sustainable energy for everyone. These sustainable practices complement their business of selling healthy, fruit-based superfood bowls, which support good health and well-being.
By pursuing their passions, Playa Bowls' founders organically embraced the UN Sustainable Development Goals. They simply shared their love for superfoods and their commitment to the responsible consumption of the earth's resources. The company employs local enthusiastic workers in order to foster healthier, happier communities. While Playa Bowls does not have dedicated funding for their innovation, some of their distributors and suppliers aim to comply with their eco-friendly practices, as they are aware of Playa Bowls' mission. This creates a chain of sustainability where Playa Bowls has inspired other organizations to reduce waste as well.

Inspiration
Corey Mounce, restaurant manager, learned that Giuliani and Taylor initiated the idea of using biodegradable plastic for their superfood bowls. Mounce said, "They were inspired by the trips they took to Panama, Costa Rica and Puerto Rico where every town they visited offered their unique version of an acai or pitaya bowl, so they decided to recreate their favorite recipes with their own twist at the Jersey Shore." As active surfers, both Robert and Abby supported a healthy lifestyle, and they only wanted the best for their environment which was the motivation for using biodegradable plastic bowls. This would minimize their company's environmental footprint and reduce waste. This also relates to Playa Bowls' mission statement of "easy on the eye, gentle on the earth". As they grew their company to multiple locations, they made sure their message of a healthy lifestyle grew as well.

Overall impact
The first impact of Playa Bowls' innovation is reflected in the reduction of carbon emissions. All tableware used in Playa Bowls is made of recycled water bottles or plant-based material, which results in higher operating costs. According to Corey Mounce, restaurant manager, the cost of Playa Bowls' innovative spoon is 5 cents, while ordinary disposable spoons may cost less than one cent. Although there is no accurate data about how much carbon emissions have been reduced, the estimated number is considerable and warrants the increased cost.
The second impact of this innovation is how the restaurant has attracted new and retained loyal customers. Environmentally friendly practices distinguish Playa Bowls from their competition. As society becomes more and more aware of the importance of environmental protection, the long-term impact of this innovation is likely to be profound.
The third impact is reflected through employees who embrace the company culture. Many employees were attracted to work for Playa Bowls because of their environmental efforts. Playa Bowls' efforts in reducing carbon emissions make employees feel that they are doing something meaningful to this world. This, in turn, encourages them to work harder.

Business benefit
Playa Bowls' commitment to environmentally sustainable practices results in a loyal customer base. Many customers come to Playa Bowls specifically because of their commitment to sustainability, as evidenced by their use of biodegradable food service materials, refurbished and reclaimed furniture, and LED lighting. Corey Mounce, restaurant manager, shared that some customers will bring in their own spoons, cups, straws, and bowls to align with the organization's goals to reduce waste and become a more sustainable business. These customers are so invested in the goals of Playa Bowls, that they will often invite friends to support the business and through this, the business continues to grow. These consumers are not only going to eat healthily but will also encourage the sustainable innovations of Playa Bowls.
Playa Bowls employees are also encouraged to contribute to a sustainable environment. Playa Bowls only employs people from communities local to that given store. This has improved their employee retention rate as many employees have a short commute, and feel that they are contributing to their own community. Employees also feel that they are making a difference in how their community views sustainability, bringing some values from Playa Bowls home, and implementing them in their daily lives. Mounce feels that committing employees to a sustainable business model makes them feel that they are doing something that matters.

Social and environmental benefit
The innovation of using polylactic acid for bowls and plastics and using corn for spoons benefits the environment because they are biodegradable. This means that these materials will break down naturally in the environment after 6 to 24 months. These materials also do not emit harmful toxins or chemicals as they break down in the environment. Traditional plastics take hundreds, if not thousands of years to deteriorate. This creates toxins and chemicals that can severely damage plant and animal life and create unnecessary waste if not properly recycled. By encouraging the community and employees to live a more sustainable life, these practices of using biodegradable products, and properly recycling will help to reduce unnecessary waste on the planet.
Using refurbished and reclaimed furniture items also promote waste-free living. These items are still high-quality items and materials and allow for furniture to be given a second chance. This reduces the number of large items that would normally end up in landfills or be improperly disposed of. By repurposing these materials, it saves money and raw material, used for new products. This also encourages the community to find new uses for things in their own lives or refurbish something that has seemingly lost value. Employees have often been known to take some inspiration from Playa Bowls to go thrift shopping and create new pieces for their own homes, saving them money and breathing new life into old goods.

Interview
Corey Mounce, Manager
Keep this story going! Share below!
Playa Bowls
New Brunswick, NJ, US
Business Website: https://playabowls.com/
Year Founded: 2014
Number of Employees: 1001 to 5000
Playa Bowls is a popular fruit bowl and smoothie restaurant chain that was created to serve locals and tourists at New Jersey beaches. The company has since expanded to 83 locations with over 1000 employees. Playa Bowls is committed to helping the community live a healthy lifestyle with their superfruit bowls, while also supporting a sustainable future through the use of biodegradable containers.