Twenty-One
Chocollata Gourmet
Overview
Chocollata is one of the first confectionaries in Canada to sell authentic Brigadeiros to locals in Toronto. Inspired by their son who was born with Down Syndrome, a disability found in approximately 6000 babies each year, they decided to use their confectionary to help individuals with disabilities and raise awareness about the inequality they face in the workplace.
After learning about the potential challenges that individuals with Down Syndrome face daily, this organization decided to use the high demands for their chocolate for good. Chocollata works to employ these individuals, not only to raise awareness about the issue, but also to provide a comfortable work environment to these individuals.
Chocolatta also partners and supports various charities through their business venture. Portions of their profits go towards Down Syndrome charities to further educate and support these people. They are also partnered with GoodFoot, who provides job opportunities for many other communities of people with disabilities through their courier program. They aim to challenge the stigma around people living with disabilities to work towards a brighter future for them to grow up in.
Author
Emily Shabsove
School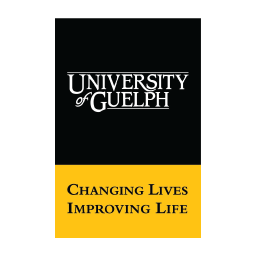 University of Guelph
Professor

Ruben Burga
Innovation
Chocollata is the first Brigaderio shop in Toronto, and they continuously work towards bringing down the common stigmas surrounding inequality in the workplace. The company concentrates their efforts on making the best products for people to enjoy, along with providing opportunities for people with Down Syndrome.
This organization specializes in authentic Brazilian Chocolates, Brigadeiros, that few can recreate outside of Brazil. Chocollata has created a wide variety of flavors packaged in unique boxes to give consumers a choice in their chocolate explorations. Furthermore, the organization has brought these delicate handcrafted delights to Canadian society allowing others to explore unique flavors and have a taste of what this culture has to offer.
Inspiration
The idea of using their unique confectionary to support individuals living with Down Syndrome came to mind shortly after one of their two children was born with the disability. Soon after, they faced many of the harsh societal realities that their child will experience as they grow up.
Igor, one of the owners of the business, and the father of the child, stated during the interview "One of the things that we didn't like was that they couldn't find jobs or that the jobs they could find wasn't paid"
Feeling compelled to help decrease the impact of these societal issues, they used the popularity of their Brigadeiros to raise awareness, and support other families living in the same situation as them.
As quoted by Igor during the interview "We were looking at how life was going to be for him. We knew that we have this, and our chocolate sells, why not help other people living with this get a job here?" This sparked the idea for Chocollata to employ people with Down Syndrome and donate portions of the profits to charity.
Chocolatta donates a portion of their profits to charity whenever possible. They launched an initiative where they donate a dollar from each Down Syndrome box sold to a Down Syndrome charity located in Whitby. In addition, two days of the year, on Canadian and international Down Syndrome day, they donate 21% of their profits which represents the 21st chromosome, the one that causes this condition.
As stated by Igor during the interview "Having a kid with this disability, I feel like I have to do this. I want to do this. I haven't even thought about not doing this. To me, this is the only way."
Overall impact
Though Chocollata has only been operating for 18 months, they have already made impacts on their customers and their local environment. Igor mentioned during his interview that one of the most rewarding aspects of the job was to listen to other stories of families living in the same situation as them. He did not realise how many people he would be making a difference for by providing awareness of the ongoing issue of inequality in the workplace.
Along with this, the company takes pride in being the first confectionary to offer Brigadeiros to Canadians to spread one of the many wonders the Brazilian culture has to offer to North America. High demand for these chocolates prompts the idea that more and more people are open to new experiences with culture and the food they provide.
The organization is also partnered with GoodFoot, an organization aimed at helping people with disabilities find jobs, to further bring down the stigmas against people with disabilities in today's society. Another organization they support is the Canadian Down Syndrome Society (CDSS), a non-profit organization the seeks to educate and advocate for individuals living with Down Syndrome. Almost a dollar from every box sold goes to support this organization. In addition, for 2 days of the year, they donate 21% of the profits for that day to the CDSS.
Chocollata's long term plans are to open another storefront location in the Square One mall located in Mississauga in order to help many more people with Down Syndrome. Until then, this company plans and has already launched various initiatives to attack this social issue.
Business benefit
Chocollata's authentic Brazilian chocolates poses many benefits to their business ventures. People's love for their unique chocolates opens many opportunities for the business to expand, launch more initiatives and support more people.
Providing job opportunities for individuals with various disabilities brings attention to inequality in the workplace and hopefully inspires other companies to do the same. The company aims to show other people and companies that people with disabilities can have a regular income to live a normal life and be a helpful contribution to the business entirely. Hopefully this inspires other companies to look beyond people's disabilities and instead consider more important prospects like work ethic, experience, skills and knowledge.
Social and environmental benefit
Chocollata has already affected many individuals living with various disabilities. By employing individuals with disabilities and financing various charities nationally, it creates positive change for these people while bringing down stigmas about this disability.
By employing individuals living with Down Syndrome, it not only gives these people financial prosperity, but it also inspires other businesses to look beyond physical disabilities when hiring new employees. It breaks down existing stigmas about people with Down Syndrome in order for them to feel more accepted in today's society.
Furthermore, a large part of Chocollata's operations are financing other charities. Sponsoring charities such as the CDSS can help further educate people and families on Down Syndrome and the mental health, societal affects surrounding this. It also provides people living with disabilities a network to connect with to feel more accepted. Similarly, partnering with GoodFoot opens the opportunity for people of other disabilities to have career opportunities and feel more accepted in today's environment. Feeling like an important asset to a team can dramatically improve a person's mental health and overall quality of life.
Interview
Igor Ramade, CEO
Keep this story going! Share below!
Chocollata Gourmet
Toronto, Ontario, CA
Business Website: www.chocollatagourmet.com
Year Founded: 2018
Number of Employees: 2 to 10
Chocollata is a family owned confectionery that specializes in Brigadeiros, a homemade Brazilian chocolate, while striving to employ individuals with Down Syndrome. Their mission is to enable people with Down Syndrome to have equal opportunities to find jobs, work in a comfortable environment to learn, socialize and support each other and their disabilities. These opportunities will hopefully enable these individuals to live a happy normal life while also heightening public awareness.