Turning science into action
Spark Sustainability
Overview
The Donut App developed by Spark Sustainability allows individuals to calculate their personal carbon footprints and explore effortless but rewarding ways to reduce the environmental impacts of their everyday lives. Differing from other carbon trackers on the market, Donut App provides concrete advice that is tailored to one's lifestyle by, for instance, suggesting circular economy products and services that assist in adopting more climate-friendly choices.
Authors
Caro Pankka
Meri Oikarinen
Ada Eskelinen
School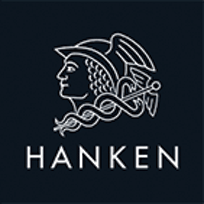 Hanken School of Economics
Professors
Martin Fougere
Eva Nilsson
Innovation
70% of global greenhouse gas emissions are connected to the daily choices that individuals make, meaning that one's personal decisions have a fundamental impact on stopping climate change. People tend to think that they cannot be part of the solution, when in fact, they are a big part of it. Spark Sustainability is a climate start-up that has adopted a scalable carbon-negative business model, meaning that the more the company grows, the more emissions are saved. The start-up aims to provide practical and actionable advice that is translated from climate science to inspire and assist consumers as well as businesses to conduct educated choices in their everyday activities. In practice, for consumers, the company offers tips and tricks on different platforms and for businesses, Spark provides consultancy on climate strategies in addition to visibility on their application.
The Donut App developed by the company allows individuals to calculate their personal carbon footprints and explore effortless but rewarding ways to reduce the environmental impacts of their everyday lives. Differing from other carbon trackers on the market, The Donut App provides concrete advice that is tailored to one's lifestyle by, for instance, suggesting circular economy products and services that assist in adopting more climate-friendly choices. Simultaneously, the application connects conscious consumers with companies that have the same goal of reducing carbon emissions and thus, supports businesses to communicate their dedication to counter climate change as well as helps to find new customers.
Inspiration
The story of Spark Sustainability began back in 2012 with the founder Amanda Rejström's own curiosity on how emissions from different sectors relate to each other. She decided to calculate the impacts of her own choices as an energy engineering student and realized that there is a lot to be done in terms of mitigating emissions but also saw that people working with the issue were positive about it. Amanda felt that there should be a voice that spreads the practical knowledge as well as positivity that empowers others to contribute, however, she did not hold the resources to implement her plans and therefore, needed to find the right team to dare to make a company out of her ideas. When she met her co-founders, Anna and Felicia, the initial thoughts began to form into a business model with a strong climate stand, and that is how Spark Sustainability was established.
Spark Sustainability is inspired by seeing a future where climate-smart decisions are a normal part of people's everyday lives and envisioning a world in which individuals' choices influence business strategies, technological innovations, and political agreements to stop climate change. The company is dedicated to creating a new narrative of life that can be extremely fulfilling and awesome even though sustainable habits are adopted. Spark aims to inspire the change, lead the change as well as learn from it and has ambitious goals to support the change with its services by enabling 1 billion climate actions by 2025.
Overall impact
Spark Sustainability inspires and enables consumers and companies to make climate-friendly and sustainable choices in their everyday life. In addition, Spark Sustainability wants to teach people how to calculate and mitigate their own emissions, and in the future provide appropriate tools for monitoring that. All of this is done by offering practical help and tips through social media and their Donut App, on how to take climate action. For companies, Spark offers consultancy on calculating emissions and helping out with climate strategies.
Sustainability is the core of Spark Sustainability's strategy and it is the very reason why the company even exists. The core impact of Spark Sustainability is mitigating greenhouse gas emissions, which is only one aspect of sustainability. Additionally, increased understanding and knowledge among people and companies on how to take climate action and why it really matters, are also seen as impacts of Spark Sustainability's business actions.
Spark Sustainability is working for the agenda, that all living species on this planet could keep living here, and that is what sustainability really means to them. Spark Sustainability is also constantly measuring reduced emissions - so far their community impact has been 102 800 kilograms of CO₂ saved. Growing the emissions' mitigations as Spark Sustainability grows, is seen clearly in their company strategy.
Business benefit
The whole business is based on goal number 13 which is climate action. The goal of Spark Sustainability is having a carbon-neutral world in which they clearly have contributed. Spark shows an example to other companies because their business is based on contributing and acting on mitigating emissions. They are proving how green companies can be accomplished and made profitable. It creates new business models that others can take a cue from. It encourages companies to act more sustainably and create business strategies that take into consideration these SDG goals.
Like told in the previous section, Spark Sustainability wants to impact others by bringing awareness to the reduction of CO₂ emissions. The business benefit is to affect both individuals and companies to map their emissions and offer different ways such as consultation on mitigating emissions, calculating emissions, and helping to understand how and why to reduce emissions. This benefits the whole business environment to rethink their impact and how green values can have a business benefit and not be a separate part of the business. It is all about curiosity, positivity, and spreading the knowledge that carbon neutrality is possible
For Spark Sustainability, transparency is important which hopefully proceeds to their clients. This way the business models are changing and becoming more open with their emissions. Taking responsibility for a company's actions and the supply chain's emissions are crucial for creating openness within the companies. Spark Sustainability offers businesses a possibility to license Spark's carbon calculator which transfers knowledge in B2C-level and companies can offer their customers knowledge on how their products can help them to mitigate emissions.
All in all, Spark Sustainability's business benefits include themselves but also others by their offerings. Spark hopes that they inspire and lead a positive change for sustainable businesses.
Social and environmental benefit
Spark Sustainability's societal benefit is SDG number 11, sustainable cities and communities. Spark tries to motivate people to live in a more sustainable and climate-smart way. This is done by the application Donut App which tracks an individual's emissions but also offers practical ways to reduce greenhouse gases. The societal benefit is also changing the habits of an individual's everyday life to be more environmentally friendly. The app provides a healthier lifestyle which creates wellbeing on a societal level.
Spark mentions SDG number 7, renewable energy goal as their benefit to the environment. Spark always checks whether the businesses they are doing the consultancy for, or the individuals reading their tips, have renewable energy or not, and then tries to increase the amount of the renewable energy being used. It creates a chain reaction of creating more greener cities and electricity bases if people demand sustainably produced energy sources.
Even though goal number 13 was categorized as a business benefit it is about environmental benefit. This shows how actions support one another. Climate action goal is all Spark Sustainability does and why they exist. The whole business operates to inspire others to act and reduce co2 emissions and become carbon neutral which is benefitting the environment.
Spark Sustainability benefits the environmental and societal aspects in a way that both the human species and all other species could keep living on this planet. SDGs are at the core of the strategy and everything Spark accomplishes is done by giving back to the environment. Spark supports change towards a more climate-smart future and 1.5-degrees lifestyles.
Interview
Amanda Rejström, CEO
Keep this story going! Share below!
Spark Sustainability is a climate startup with a scalable carbon-negative business model. To consumers, the company provides tips and practical help with taking climate action and to businesses, it offers consultancy on climate strategies, content creation, and calculating emissions.