Turning Ocean Plastic Waste into Packaging
Lush
Overview
Lush has teamed up with Ocean Legacy to create an innovative solution to help solve ocean pollution, contributing to SDG 12, Responsible Consumption and Production, and SDG 14, Life Below Water. They use plastic waste found in the ocean to produce bottles for packaging, which reduces resource use and pollution emissions. In addition, Lush's black pot recycling program is increasing consumers' awareness of sustainable practices. Lush has collected much plastic waste from the Pacific Ocean, reducing the risk to marine life.
Author
Baoyi Zhong
School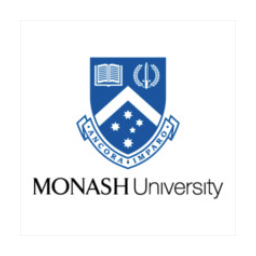 Monash University
Professor

Gitanjali Bedi
Innovation
Lush has used plastic waste collected in the waters of the Pacific Northwest to make recycled black pots and bottles for its product packaging. Moreover, they also encourage customers to return used pots to the store; customers can receive a free face mask for every five black pots returned.
There is a lot of news that shows an alarming trend in ocean pollution. According to figures provided by British Plastic Federation, only 43.9% of household waste was recycled in 2016, and this number is lower than in the previous year. The world's oceans play an important role in the global ecological system; however, plenty of marine life suffers from plastic waste each year. Environmental protection is an urgent topic for the world. Lush creates innovative solutions using this risk as an opportunity.
Lush has worked with Ocean Legacy to solve the problem of ocean plastic waste. Ocean Legacy set up a plastic waste collection program to remove waste from the ocean, and Lush purchases this plastic to make its 100% recycled plastic bottles and black pots. However, a large proportion of ocean plastic waste is badly degraded and therefore rejected by numerous recyclers, and the process of waste cleanup is costly for Ocean Legacy. The cleanup process is supported by enthusiastic volunteers, and donations allow the program to work as usual.
"Environment problems provide challenges for the world and also give more opportunities for us to make a positive impact for the world," Camren said. The ecological environment is suffering from various types of pollution, including ocean plastic waste, which have negative impacts for both humans and other Earth inhabitants. However, turning ocean waste into product packaging in a creative way not only benefits the global system but also provides economic incentives for business. It is a sustainable practice that can improve the quality of life for future generations.
Inspiration
"Probably after 40 years, plastic waste could outweigh fish in the ocean," Camren said. It is easy to find in the news that plenty of life below water has died due to ocean plastic waste. For example, whales have died from plastic waste because their guts were filled with plastic bags. This alarming trend inspired Lush to use ocean plastic waste in its product production. Thus, they teamed up with their Charity Pot partner, Ocean Legacy, to reduce this harmful risk to ocean life. They use the floating waste in the ocean to make recyclable pots and plastic bottle. The purpose of the innovation is to contribute to the ecological environment, as well as animals and human beings, and to reduce carbon emissions.
Overall impact
The impact on the business is that making the packaging out of waste is cheaper and saves on costs. This innovative solution could be a good example of sustainable practices for other companies to use. For society, Lush's bottles and pots are made of post-consumer recycled materials and recycled ocean plastic waste. Through Lush's black pot recycling program, customers can receive one free face mask if they return five empty black pots to the store. This could improve their awareness of recycling and the need for environmental protection. Moreover, the floating plastic waste on the ocean can kill animals in the ocean. The actions of Lush and Ocean Legacy reduce this harmful risk and improve the environment for marine life.
In the short term, the amount of plastic waste in the waters has been reduced. In the long term, making all of this packaging from recycled waste could save around 426 tons of carbon dioxide, 507 tons of virgin plastic, or thousands of barrels of oils each year.
Like Camren said, "We might not see the effects as much in our living environment, but it does affect our life, like water pollution, air pollution, species extinction. These impact every single person, so we all have responsibility for the world."
Business benefit
Lush has put the ocean plastic waste recycling project into formal operation. It is a sustainable development and practice for the business. This innovative solution can be used as an example of sustainable practices for other companies to follow. Some beauty brands, such as Kiehl's, Origins, and La Labo, are joining recycling and rewards projects and encouraging customers to return empty bottles to the stores for recycling.
Social and environmental benefit
Making plastic goods will release hundreds of tons of carbon dioxide and water pollution each year. This innovation contributes to the environment because it reduces greenhouse gas emissions during production, reduces risk to marine life, and improves the living environment of the ocean.
Interview
Camren, Shop Manager
Keep this story going! Share below!
Lush
Poole, England, UK
Business Website: https://au.lush.com/
Year Founded: 1995
Number of Employees: 10000+
As a cosmetic brand, Lush has made fresh, handmade cosmetic products since 1995. They produce soaps, shampoos, lotions, bath bombs, and so on. Thirty-five percent of their products are sold with no packaging. Some packaging, like pots and bottles, is made from 100% recycled plastic. The company thinks that what is inside the bottle is more important than extra packaging.