Treating our future with Solar Energy
Central Garden & Pet
Overview
Central Garden & Pet uses clean energy to manufacture their dog bones through the use of solar panels which power the manufacturing plant that produces these products. CG&P also uses ocean plastics and recycled materials to create some of their products, such as their dog beds. CG&P's solutions are in line with the UN's Affordable and Clean Energy and Responsible Consumption and Production solutions.
Authors
Anna Adkins
Deepa Amin
Joseph Cantone
Mario Echeverria
Joseph Certo
School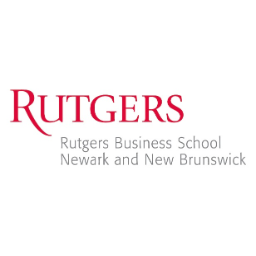 Rutgers Business School
Professor
Joe Markert
Innovation
Central Garden & Pet's primary innovation is the technology they use to manufacture their products. First of all, they began by installing solar panels to power the machines that manufacture dog toys and treats; in addition to solar panels, they've added highly efficient injection molding machines that help better optimize the clean energy they harvest. Secondly, Central Garden & Pet uses recycled materials including ocean-bound plastic to produce some of their products, such as filling for their dog beds. They are also making an effort to convert all of the plastics being used to recycled materials.
When discussing how the innovation emerged, Grant Adkins (Senior Vice President of Marketing) answered that "the innovation emerged through the desire to make the company more socially responsible and help protect the planet for future generations." This led Terry Williams, Head of Operations for Central Garden & Pet, to find a way of changing their manufacturing process to better accomplish these goals and make the company more socially responsible. Referring to some of the company's core values of striving to be the best, operating excellence, and continuous improvement, Terry was at the forefront of changing how the company would move forward and make positive changes.
Inspiration
Grant Adkins stated that Terry Williams knew "consumers are being more and more concerned with companies that are being more socially responsible." One of Central Garden & Pet's core values are to be committed to operating excellence and continuous improvement. Using clean energy sourced from the sun is part of operating more efficiently and being more socially responsible. Innovations with recycled plastic and solar panels fits the company's business model and core values. Making changes to their business operations is how the company is able to operate effectively and efficiently and to continuously improve. Not only are they improving their products and operations, but they are being more conscious about their energy consumption and reducing plastic waste.
Overall impact
The impact of using solar panels to create dog bones and treats led to positive feedback from consumers, creating good reviews on the products made from solar panel energy. This was encouraging to Central Garden & Pet because they were encouraged by consumers that their new ways of making products was a welcoming and positive change for their products. In 2020, Central Garden & Pet produced over 125 million dog bones from their new solar-powered machines. Adding labels to their dog beds that indicated their products were using ocean-bound plastic resulted in consumers feeling positive about what the company was doing and how they were being socially responsible and reusing plastics. Mr. Adkins provided us with evidence of increased sales after the implementation of their innovations which compared sales before and after the innovation was put into action and when they started to market their new eco-friendly processes.
Some short-term effects of using solar energy and incorporating recycled plastics into their products included a short period of investment and training in the new technology, as well as implementing them into their manufacturing process. Long-term effects include the reduction of ocean-bound plastic, lowering the company's carbon footprint, and creating a safer, more sustainable world for future generations. The long-term effects also include Central Garden & Pet looking for ways to expand solar panels to other areas of production and manufacturing. For example, they are looking to acquire more solar panels to power other machines in the dog toy and treat-making process. Because of the success their innovation gave the company, it has motivated them to continue to look for methods of using cleaner energy and welcoming whatever environmentally conscious ideas they can use to continue pushing their company in this direction.
Business benefit
After the implementation and marketing of the company's new environmentally friendly processes, Central Garden & Pet was able to increase its sales and improve its consumer feedback scores. Not only did it provide Central Garden and Pet with a monetary benefit, but it also proved that the business could increase and maintain profits while also reducing its carbon footprint. This will lead to innovation in energy conservation and responsible consumption and production for the company moving forward.
Social and environmental benefit
The numbers speak for themselves when talking about the societal and environmental benefits these innovations have had on Central Garden & Pet. 125 million dog bones have been manufactured since they began using solar-powered machines. Additionally, their innovation to reuse recycled plastics in the production of their dog beds has led them to use over 83 million pounds of recycled plastics to create their products; that is 83 million pounds of plastics that did not end up in the ocean. Forbes defines ocean-bound plastics as "plastics found within 50 kilometers from the coastline that's considered mismanaged waste."
Central Garden & Pet will continue to lead the way in manufacturing products while being environmentally friendly and reducing their carbon footprint all while showing all competitors that they can do so while still increasing their profits. Central Garden and Pet truly embody the UN's goal of sustainability.
Interview
Grant Adkins, Senior Vice President of Marketing
Keep this story going! Share below!
Central Garden & Pet
Walnut Creek, NJ, US
Business Website: https://www.central.com
Year Founded: 1980
Number of Employees: 5001 to 10000
Central Garden & Pet is a market leader in the Garden and Pet industries. For over 40 years, Central has proudly nurtured happy and healthy homes by bringing innovative and trusted solutions to its consumers and customers.