Transforming Waste to Products with Design
Industria Ecológica Nacional S.A.S
Overview
INDUECON is a recycling company located in Palmira, near Cali, Colombia. They transform plastic waste into real usable products at reasonable prices, from orchards to outdoor playgrounds. Since its foundation they've focused on three key aspects which are clearly stated within the company's mission and vision. As they mention it, they are focused on transforming the behaviors, the people, and the plastic. They work with and employ people from within a very poor sector of the community, specifically social stratum 0 and 1 from a total of 6 stratums; where stratum 6 are the wealthiest people of the community and 0 are the poorest (this is a social classification use in Colombia for all public services and residence location)
The Behaviors: Most of the people don't have a mindset of recycling and/or thinking twice before buying products that come in low-sustainable packaging, most commonly several types of plastics. What INDUECON does is give people more knowledge of the consequences from having an unsustainable lifestyle and provide them training and possible tools to minimize this lifestyle and change their perceptions and behaviors towards these types of products, increasing awareness regarding environmental issues in social media, workshops and courses.
The People: They employ several people to work with them with activities related to building their final products. They currently employ 14 people. Some of these people who are employed thrive to survive in a community plagued with problems related to general crime, no steady income, and young mothers with children that have never known about the concept of having: a steady income, certain benefits, vacations, etc., since most of their lives they have been either unemployed not necessarily because they didn't want to, but because the opportunities present in the community didn't give them access to it.
The Plastic: The idea they have behind this is to give plastic another chance of becoming something useful in our lives. Instead of saturating the national garbage dumps with plastics or throwing this waste into the ocean and in the end having harmful effects for us, they focus on transforming plastic in its several forms into many kinds of final products for different purposes, such as for decoration in the house or in the office or within farms, playgrounds and in other places. They have a big catalogue with their products, for example, they have shelves, organizers, pots, benches, tables and even playground buildings for small children, all made with this plastic they use as input.
Authors
Daniela Elizondo
Edgar Cervantes
Juan Andres Williams
Juan Coronado
Francisco Ulises HERNANDEZ Ruiz
School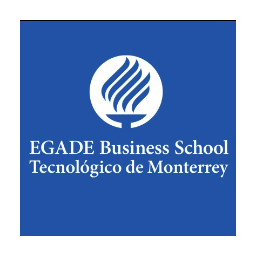 EGADE Business School Tecnologico de Monterrey
Professors

Consuelo Garcia-de-la-torre
Gloria Camacho
Innovation
Industria Ecológica Nacional SAS (Induecon), is a company that develops outdoor and indoor furniture based on plastics (petroleum products) that have already been used and that fulfilled a single function. The furniture that is developed within Induecon has the appearance of wood which gives it an added value in addition to the innovative and avant-garde designs that allows acceptance and expansion to more demanding market niches. This development and innovation has allowed to reduce the amount of plastics that end up in bodies of water necessary for the proper holistic development in the cities and communities that benefit from them.
Induecon has established itself in one of the most marginalized areas of Colombia (Loreto) which has three primary objectives such as social integration, maximizing the life cycle of recyclable materials and innovation. Integration takes into account the communities to collaborate with them in the creation of furniture that provides decent work, that is accompanied by economic growth and that is reflected in the quality of life of those who participate there. This means that Induecon also participates with different Sustainable Development Goals (SDGs), for example: Elimination of Poverty (1), Good Health and Well-Being (3), Decent Work and Economic Well-Being (8), Industry, Innovation and Infrastructure (9), Sustainable Cities and Communities (11) and Responsible Production and Consumption (12).
Inspiration
The inspiration and purpose of the founder is "transform habits, people and plastic, that all together we will become the solution to a critical issue in the environment," exploiting the opportunity, the opportunity of make a change in this poor local communities, lack of opportunities, plenty of waste on streets and troubled social conditions such as gangs, crimes, drugs and family disunity; and foremost contribute to change the world of tomorrow re-using waste diving them a second life.
Overall impact
The impact of the innovation is far reaching. This is because of the key aspects in which the company is doing in helping society.
The short-term impact:
•Changing behaviors for the people that are starting to raise awareness on the environmental impact of plastic.
• Employing human capital so they have a fair job instead of pursuing criminal activities.
• Contribute to society, giving plastic another use instead of directly dumping it to rivers and/or municipal dumps.
The long-term impact:
• By changing the behaviors and the mindset of the people, they too can share this knowledge with friends, family, etc. and as more people adopt these sustainable behaviors, the benefits can become exponential.
• A lower demand for these types of products should cause a change into a lower offer from suppliers, which equals less unsustainable products being created.
• In a society in which inequalities diminish and the economic indicators increase, one of the consequences should be lower crime indexes
• By disposing less plastic in a not sustainable way, the harm made to the climate, the terrestrial and the marine habitats should be less.
Business benefit
INDUECON learned through observing people's habits that they do not have a good education when it comes to recycling in their day-to-day lives. They also noted that there is a large number of people who does not have the same job opportunities today and remain marginalized. Therefore, through the production of recycled plastic products, 3 major problems of society are attacked:
1) Induecon creates products ranging from orchards to children's playground areas, they used recycled plastic products to transform it into a product that could be used a second time.
2) Create jobs: INDUECON employs people from lower social strata, offering them job opportunities that they may not be able to access elsewhere. They help vulnerable families to have a better tomorrow.
3) They seek into educate by using these recycled-type playgrounds, that by the correct use of plastic, through recycling, you can have support materials for your job or create fun environments at totally accessible prices.
INDUECON knows that in order for their products to be a success, besides of being relatively low price compared to products made with first-hand materials, these must have an eye-catching design. INDUECON focused more on the population in which the product tends to be more attractive. This strategy is key, since they reached a larger population at more accessible prices with innovative eye-catching products.
Social and environmental benefit
The impact on society is crucial, they create local jobs which most have some or no education at all, this mean a steady and formal income for their families. They also pursue a harder yet not impossible objective, transform people's habits with regards to responsible consumption, respect of nature and awareness of local problems.
With regards to the environment, the immediate impact is reduction of waste in the local land fields which in turn create snowball effect. The market starts buying recycled products as substitutes to new and no-recycled ones, this reduces the demand and therefore the resources to produce non-environmental products.
Interview
Jaime Velez, Owner & Founder
Keep this story going! Share below!
The innovation of INDUECON is their creative product transformation: original recycled and sustainable products delivered to the consumer, a business model for-profit, environmental conscious, and social commitment to employ people from a community with economic and social pressures.