Transforming Urban Waste into Rural Soil
Guavay
Overview
Guavay transforms food waste from urban markets, which is a growing waste management problem, into organic fertilizer.
Authors
Kevin Payne
Joseph Toth
School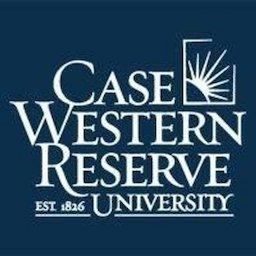 Case Western Reserve University - Weatherhead School of Management
Professor
Michael Goldberg
Innovation
Guavay's organic fertilizer is comprised of food waste (~60%) and sawdust (~40%). In addition, Guavay is researching a method to fortify their compost with a novel nitrogen solution extracted from a local plant. Adding this solution to their fertilizer improves growth of fruits and vegetables. This solution not only helps transform waste into a useful product but also helps reduce GHG emissions from disposing of organic waste in landfills and manufacturing chemical fertilizers.
Inspiration
Ahad and his three co-founders, a microbiologist, a bio-technician, and a businessperson, were inspired to start Guavay after observing the growing amounts of food waste generated in urban markets and decreasing soil fertility in rural farms. They saw this an opprotunity to create a business that can help both issues at the same time.
Overall impact
Guavay currently creates their product, Hakika, in a 2000 square meter facility at a rate of several tonnes per month, which they sell to hundreds of famers near Dar. Guavay plans to expand production to gain economies of scale and lower production costs, and they are securing outside capital to purchase additional equipment.
Business benefit
Guavay has benefited by convincing truck drivers to deliver food waste from markets to their facility for free instead of delivering to landfills, which may charge a fee. This helps reduce the operating costs of both the drivers and Guavay.
Social and environmental benefit
Like most countries, Tanzania generates a lot of waste. Dar es Salaam alone generates about 1.5 million tonnes of waste each year. One third of which is food waste. Disposing of this waste can create both environmental and social problems like GHG emissions and poor sanitation. Guavay's organic fertilizer can also assist small rural farmers in transforming infertile soil into productive farmland.
Interview
Ahad Yassin Katera, CEO
Keep this story going! Share below!
Guavay
Dar es Salaam, TZ
Business Website: http://guavay.com/
Year Founded: 2014
Number of Employees: 11 to 50
Guavay is a social enterprise based in Dar that transforms food waste and sawdust into organic fertilizer. In addition to traditional composting, Guavay is developing a novel method to extract nutrients from a local plant, which can improve their fertilizer for growing fruits and vegetables.