Transforming Traditional Business Models with Sustainable Innovations
Playa Bowls
Overview
Playa Bowl's innovation is within the business model itself and resonates throughout their business from the materials they use to build the business to the containers they serve their healthy food in. The term "The Playa Way" is a mission for the company and its franchisees to pursue their mission of serving customers and local communities, fostering healthy habits and lifestyles, and their refusal to cut corners.
Authors
Tharun Velishala
Salvatore Esposito
Simon Yeung
Roshini Erukulla
Ariel Buenano Salazar
School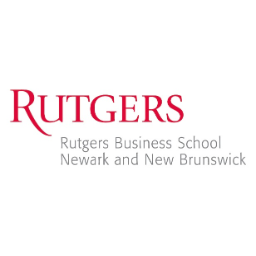 Rutgers Business School
Professor

Jeana Wirtenberg
Innovation
Their main product innovation involves the use of biodegradable materials such as bowls, utensils, etc. for all of their products in every location. Unlike regular plastic, these materials are made from the plant-based plastic known as Ingeo, which plays a significant role in limiting Playa Bowls' environmental footprint.
Playa Bowls also sustainably builds its franchises with refurbished materials, LED technology, and unique recycling solutions. They work with local refuse companies to increase efficiency and reduce waste. They hire locally in every stage of the business in order to help the communities they enter.
On top of this, Playa Bowls promotes healthy eating practices through its popular fruit-based superfood bowls. Acai, in particular, has become the bowl of choice for many consumers. Despite not being the first to introduce acai to the market, Playa Bowls helped popularize it in a significant way, which has helped grow the company significantly. Acai is not only a tasty food option, it more importantly contributes to healthy eating practices, containing properties that boost the immune system, cell regeneration, and provide the body with antioxidants.

Inspiration
These innovations emerged from the visions of founders Robert Guliani and Abby Taylor, who sought to deliver a healthy product without compromising the local and global environment. Through establishing relationships and educating customers on their environmental efforts and health impacts of their products, Playa Bowls has resonated with the average consumer and has soared in popularity. Their "refusal to cut corners" has been a major reason for their exponential growth as they have created a brand image that shows they care about the community. Along the way, the founders have maintained their original mission of promoting health, wellness, and sustainable practices through their passion and devotion to the company.
The innovations discussed have been implemented from the inception of Playa Bowls. From the original days when the business ran from a food truck, the acai has been sourced through the rainforests of Brazil. The recyclable bowls and utensils have also been a staple facet of Playa Bowls, who have always kept their environmental footprint in mind. To ensure the standards of Playa Bowls' mission are being met, regional managers conduct assessments of each location on a monthly basis. These tests ensure that fresh ingredients are being used and sustainable goals are being met. To communicate these practices to outside consumers, the founders have prioritized educating others on the benefits of the food they are eating and how they are contributing to a healthier planet.
The manager interviewed takes inspiration from the continued efforts Playa Bowls takes to help the environment. She noted her care for the environment from a young age, and the pride she takes in working for a company which shares her mindset. She stated, "It was great to come into a company that also cares a lot about the environment." She is proud of the fact that Playa Bowls uses materials that are easily degradable, citing the importance of recycling efforts. Stressing this fact, she stated, "We do everything we can to make sure our products are sustainable." Building off this, she discussed the efforts she takes in educating customers about sustainability, even encouraging consumers to bring in their own bowls to reduce waste.
Overall impact
Playa Bowls' innovation has resonated throughout their business and has allowed them to grow exponentially since 2014. The innovation they based their company on, acai, has had a tremendous qualitative impact on society. The manager mentioned that the "owner sources acai from rainforests in Brazil." This has positive benefits as it stimulates Brazil's farming economy. Furthermore, Playa Bowls as a business also benefits because they know they are sourcing their ingredients fresh. This increases the value of their product and aligns with their mission statement in leading their communities to healthy and sustainable living.
A short term effect surrounding the innovation of biodegradable utensils focuses on being environmentally conscious. The manager shares the same mission of sustainability as the leaders who started Playa Bowls and incorporates this into her daily management. The manager states "I try to get my employees to use less plastic." She does this by encouraging employees to reuse utensils when fulfilling customer orders rather than changing them out for each new order. The manager encourages customers to bring their own bowls and gives customers an option to use plastic bags. These short term efforts are important as they are necessary to achieve the lasting long term environmental impact. With these day to day sustainable practices, Playa Bowls reduces the number of utensils consumed which ultimately reduces their environmental footprint in the long term.
Business benefit
In only six years, Playa Bowls has been able to grow to over 83 locations while hiring over 1,000 employees and positively contributing to the economy and environment of every community they enter. Their exponential growth can be attributed to their devotion to their mission and their hard work. Using regional manager reviews, they make sure every franchise is following the guidelines and environmental innovations that they started with.
They have continued to add new products with different superfoods over the years and have developed a strong social media following with their brand awareness. Playa Bowls' utilization of acai in their products contributed to the popularization of acai in society. Customers become aware of the numerous health benefits of acai and in turn, are attracted to the product. This is one of the main reasons that customers choose to eat at Playa Bowls instead of other similar shops. They consistently attract new customers and have become well-known around the country because of their beach/summer theme and millennial customer base. Quantitative (sales) data shows that the business is very successful and the manager states that "there is more business during the summer season." This is all part of their brand and culture which has helped promote a community environment and a healthy lifestyle. Playa Bowls is a classic example of a successful franchise that makes sure every store is unified in its mission to help local communities and promote a healthy lifestyle.
Social and environmental benefit
Playa Bowls innovation benefits society and the environment in many ways. Their promotion of acai as a superfood has helped people maintain healthy lifestyles while still enjoying life. Their contribution to the community can be seen from the moment they start to build a store in a community to the local employees they hire. The materials used to build the stores are sourced from 50% reclaimed or refurbished materials. All stores are built or retrofitted with 100% LED light technology. By using ECO bowls, spoons, lids, and straws made from Ingeo plastic, all of the locations help the environment and the oceans. Finally, by recycling, every location reduces its environmental footprint and helps contribute to a sustainable environment.
Further, Playa Bowls also give back to society as well. The manager states that "the owner donates to agriculture in Brazil to ensure the sustainability of their rainforests." This quantitative measure assists the Brazilian agriculture industry by providing them additional capital to fund sustainable operations. These donations benefit the business as well as the environment. Overall, Playa Bowls has taken a turn on the traditional business model and added several formal procedures that have resonated through all of their locations, especially at the one that we interviewed in new Brunswick, NJ.
Interview
Cory Mounce, Manager
Keep this story going! Share below!
Playa Bowls
New Brunswick, New Jersey, US
Business Website: https://www.playabowls.com/
Year Founded: 2014
Number of Employees: 1001 to 5000
Playa Bowls is an extremely popular superfood bowl and smoothie restaurant chain that originated on the Jersey Shore. They have over 83 locations and over 1,000 employees throughout the country who represent the brand and values of Playa Bowls - to promote a happy, healthy, and environmentally friendly way of life to people and communities everywhere. They have spread awareness about superfoods and implemented some such as the açaì berry, pitaya, chia seeds, and others into their creative products to promote a healthy lifestyle and lead communities in sustainable living.