Transforming Lives Through Education
Scotlearn
Overview
Scotlearn focuses on improving financial education, skills development, and employment in deprived areas of the West of Scotland. They collaborate with various organizations to reach out to those most in need of their services. They have a proven record of exceptional cooperation with local communities and the wider society.
Authors
Douglas McCorquodale
Les Smajdor
Marta Tyrpial
Olga Matysiak
School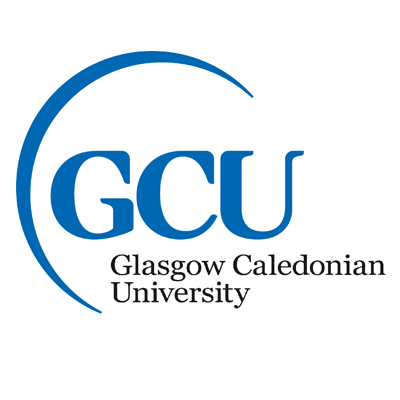 Glasgow Caledonian University
Professor

Alec Wersun
Innovation
According to ScotLearn's founder, Michael Cullen, the focus of his innovation is "on financial education, skills development, and employability." It is widely acknowledged that there is a need for the promotion of full and productive employment and decent work for all. This is reflected in recent national statistics, which revealed that unemployment is resulting in slow economic growth. Moreover, there is clear evidence that unemployment ties with lack of education; this is particularly prevalent in areas affected by deprivation and social exclusion. Therefore, Cullen recognizes that there is a clear need for his services to address this problem, as there are segments of society that are lacking education, specifically financial education, and "are trying everything they can, but they just can't move forward." This creates an obstacle for people trying to improve their quality of life.
Predominantly, ScotLearn's work is carried out in deprived areas of the West of Scotland, stretching from Glasgow to Argyll and Bute. It is possible, through collaboration with different community groups within society – such as youth groups – to effectively reach out to people who are in need of the services offered by this social enterprise. The service users vary from school dropouts to elderly people, a group that, in the words of ScotLearn's founder, can be described as a "lost generation." These collaborations are used as a means of introducing ScotLearn's two main services: group and individual learning.
Typically, the first point of contact for many is to interact in a group environment, which helps to develop confidence and gain trust – an inseparable component of the learning process. Within these settings, groups engage in various educational activities, from improving basic literacy skills to more specialized courses such as finance management. The individual learning, on the other hand, is primarily conducted via online educational courses on ScotLearn's Moodle platform. One of the courses offered is "Make Money, Make Sense," which aims to teach students about managing bank accounts and understanding various aspects of everyday banking.
Although the business does not limit itself by targeting one demographic of society, its main customer base remains among the most deprived areas in the West of Scotland. Consequently, ScotLearn recently opened its office in Yoker, a small town where 15% of the nation's income deprivation is concentrated.
This innovation can simply be described as "giving people the fundamental tools so that they can have thoughtful, engaging, and active lives."
Inspiration
Cullen, working himself in deprived areas prior to setting up ScotLearn, witnessed first-hand, illiteracy in regards to basic, everyday financial matters. However, there is now basic financial education included in the current educational curriculum. Yet, the previously mentioned "lost generation" did not have the opportunity to be taught those essential skills. This is one of the major problems that not only presents an obstacle for the unemployed, but also poses a challenge for those who are in full employment and are unable to escape so-called "work poverty."
Although there were existing organizations that aimed to alleviate the social problems identified, ScotLearn aspired to offer a more specific service that would target the very source of poverty and deprivation. The most important thing for the founder of this enterprise was that he, through his professional career, had been directly exposed to the problem of deprivation. This moment was the catalyst for starting the social enterprise.
With the help of initial funding from Social Entrepreneurs Fund, the business was able to transform from operating purely on a "virtual basis" into a registered company with physical premises. These premises facilitated the growth of the business by enhancing the services through the addition of personal interaction.
"One of the biggest things that I noticed … people do not have the skills and do not understand money," said Michael Cullen. This summarizes the inspiration behind this social enterprise, during a time when he was working on a money advice project.
Overall impact
ScotLearn's innovation is in line with the United Nations Sustainable Development Goals (SDGs), addressing global problems that societies are facing. These include:
Goal 4 - Ensuring inclusive education and promoting lifelong learning for all.
Goal 8 - Promoting sustainable economic growth.
Working with groups of disadvantaged people has the potential to encourage them to get engaged more with their own lives. The work of ScotLearn motivates and inspires people who are lacking basic finance and literacy skills, and in some cases empowers them to progress and gain formal qualifications. So far, ScotLearn has helped approximately 280 disadvantaged members of society through individual learning, and a further 400 through their group learning environments. Gaining these skills will not only help them progress to formal education, but also will equip a person with essential skills for gaining employment. This process will contribute to the UN's SDGs in regard to promoting sustainable economic growth.
Business benefit
Building a reputation as a responsible business, and one that is reinvesting in its community, is creating a competitive advantage over businesses that provide similar services. What's more, being a social enterprise allows ScotLearn to create good relationships with local authorities. In addition, ScotLearn is a member of Social Enterprise Scotland, an organization described as "The Voice for Social Enterprise." This creates an opportunity for the business to engage and network with a range of social enterprise partners: public- and private-sector organizations, media, and the wider public. These relationships act as a means of generating income, as ScotLearn provides training to housing associations – a partnership that is an essential element of developing a sustainable business model. The money generated allows ScotLearn to distribute the benefits to the local community, such as by equipping its premises with laptops and access to the Internet for the purpose of further learning. ScotLearn already enjoys greater access to future finances, as investors are more willing to back reputable businesses. A good illustration is the fact that ScotLearn received funding in the form of a grant from the Social Entrepreneurs Fund delivered through Firstport, which gives support "on an ongoing basis."
Social and environmental benefit
ScotLearn can definitely be seen here as a pioneer in the trend where communities can benefit from business activities. Being able to equip its own customers with practical knowledge of everyday tasks is empowering people from disadvantaged backgrounds to engage in an active, meaningful life. Through engagement in the courses offered, students' employment prospects are increased and also, in many cases, a pathway to formal education is forged. This social enterprise facilitates this by "referring its own students on to courses, and linking them with employability."
The idea of trading to serve social purposes enhances and reinforces a sense of community spirit. This is shown through a genuine desire to provide opportunities for people from disadvantaged backgrounds by also helping community members overcome personal circumstances. ScotLearn also recognizes that difficult and unexpected situations may arise in life, and they are no stranger to attending to the needs of members of the community during these times. In many cases, it can be sufficient to simply point people in the right direction.
It is important to mention that there is also a strong link between financial health and mental health. This business innovation helps people to escape this cycle by addressing some of the characteristics associated with these problems. They offer a service where people can talk things through with others that they trust, where professional advice plays an important part, particularly with vulnerable members of our society. This process assists people to understand their own behavior in regard to finance and helps them to organize their lives.
In addition to the social impacts, ScotLearn displays an environmentally conscious approach to conducting business. It makes a commitment to operate using carbon-neutral products such as printers, and to minimize carbon emissions by organizing e-meetings via Skype, which eliminates the need for travel.
The very existence of ScotLearn's social enterprise innovation indicates a clear existence of inequalities in society. This business model is a realistic way to help tackle poverty and injustice, particularly among the most deprived and disadvantaged. It offers a fair and ethical way to conduct a business for everyone to benefit.
"There is an inequality in our societies, and the poverty gap has been getting worse over the years … I think that people are looking at ways that they can try to rebalance it." - Michael Cullen
Interview
Michael Cullen, Founder
Keep this story going! Share below!
Scotlearn
Glasgow, Scotland, UK
Business Website: http://scotlearn.scot/
Year Founded: 2015
Number of Employees: 2 to 10
Scotlearn focuses on financial education, skills development, and employment in deprived areas in the West of Scotland. They collaborate with various organizations to reach out to those most in need and have a proven track record of providing exceptional services to disadvantaged people in local communities and the wider society.