Transform your life managing your mental and emotional heatlh // Transforma tu vida con salud mental y emocional
Enterapia
Overview
In January 2022, the Pan American Health Organization (PAHO) published the results of a study in which it reported that in Latin America there are high rates of depressive symptoms, suicidal thoughts and psychological distress.
Despite the fact that there are prevention and treatment options for these disorders, most people do not have access to effective care. In addition, they are victims of discrimination and human rights violations.
As a result, Enterapia was born, a platform that offers online psychology services to obtain transformative results in people's life experiences and takes it to a clearer and more pleasant point, as mentioned by Camilo Arbeláez, co-founder of the company: "We cannot control what we think, but we can transform our behavior, that is why Enterapia is a platform focused on results, in which people do have "something" when they enter and when they leave, their life has changed. We focus on effectiveness" (Arbelaez, 2022).
=============
Según la Organización Mundial de la Salud (OMS) para 2019 una de cada ocho personas en el mundo (aproximadamente 970 millones de personas) padecía un trastorno mental. Los más comunes son la ansiedad y la depresión, cuyas cifras aumentaron en el 2020 un 26% y 28% respectivamente a causa de la pandemia del covid-19 (Organización Mundial de La Salud, 2022). Para enero de 2022 la Organización Panamericana de la Salud (OPS) publicó los resultados de un estudio llamado HEROES, realizado en colaboración con la Universidad de Chile y Columbia, en el que informaba que en América Latina se presentan elevadas tasas de síntomas depresivos, pensamientos suicidas y malestar psicológico (Organización Panamericana de la Salud, 2022).
Aunque existen opciones de prevención y tratamiento para estos trastornos, la mayoría de las personas no tienen acceso a una atención efectiva. Además, son víctimas de discriminación y violaciones de los derechos humanos.
A raíz de esta problemática nace Enterapia, una plataforma que ofrece servicios de psicología online para obtener resultados transformadores en la experiencia de vida de las personas y llevarla a un punto más claro y placentero, tal como lo menciona Camilo Arbeláez, cofundador de la compañía: "No podemos controlar lo que pensamos, pero nuestro comportamiento si lo podemos transformar, por eso Enterapia es una plataforma enfocada en resultados, en que las personas sí tengan "algo" cuando entran y cuando salgan su vida haya cambiado. Nos centramos en la efectividad" (Arbelaez,2022).
Authors
Natalia Gonzalez
Jeison Salamanca
julieth beltran
Yohanna Maribel Cano
School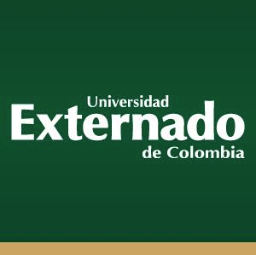 Universidad Externado de Colombia
Professor
Gustavo A Yepes López
Innovation
The innovation of Enterapia.co is leveraged on the technology used to establish a communication channel with the consultants because it manages therapies through video calls and chats. The different therapy types are individual, couples therapy, online chat therapy, therapy for adolescents, and family therapy. This portfolio allows a much more significant impact on those who attend therapeutic support sessions, since not only the individual gets benefits, but also their environment: family, friends, partner, colleagues, etc.
The benefits offered by enterapia.co are easy access to and communication with therapists, active accompaniment with content and personalized attention, elimination of transportation times and problems when scheduling sessions. Packages and prices are adjusted to the needs of each patient along with support of a reliable platform and experience in the treatment of more than 10,000 users (Enterapia, 2018).
"Enterapia is a platform specialized in emotional care of people, so they can have optimal professional and personal development. As creators of enterapia.co we think: why not take this innovation to any corner and start scaling it to many people? The first step was to create a web page and say: well, let's see who is interested. It could be that people are looking for this, and indeed, there was a lot of need and from there, it started".
"One of the important differentials is all the accompaniment that we provide to people. I think that people feel special and that they are having personalized content based on their reasons to consult that makes us very different, that is already something special. Additionally, the utilization of technology, the information we can provide to people and companies about the evolution of what is happening with therapy, not only in terms of the psychological and emotional state but also in terms of the impact on productivity" (Arbelaez, 2022).
=============
La innovación de Enterapia.co se apalanca en la tecnología utilizada para establecer el canal de comunicación con los consultantes porque maneja terapias a través de videollamada y chat. Entre las diferentes terapias están: individual, terapia de pareja, chaterapia online, terapia para adolescentes y terapia familiar. Este portafolio permite que haya un impacto mucho más significativo en quienes asisten a las sesiones de apoyo terapéutico, debido a que no solo se ve beneficiado el individuo que está recibiendo el servicio sino también su entorno: familia, amigos, pareja, colegas etc.
Entre los beneficios que ofrece enterapia.co están: fácil acceso y comunicación con el terapeuta, acompañamiento activo, con contenido y atención personalizada, eliminación de tiempos de traslado y problemas para programar sesiones, paquetes y precios para ajustarse a las necesidades de cada paciente, respaldo de una plataforma confiable y con experiencia en el tratamiento de más de 10.000 usuarios (Enterapia, 2018).
"En terapia es una plataforma que está dedicada al cuidado emocional especializado de las personas para que puedan tener un desarrollo profesional y personal óptimo, Como creadores de enterapia.co pensamos, ¿por qué no llevar esta innovación a cualquier rincón y empezar a escalarla a muchas personas? El primer paso fue crear una página web y decir, bueno, vamos a ver ¿quién está interesado?, será que hay gente que sí está buscando esto y efectivamente había un montón de necesidad y desde ahí empezó.
De los diferenciales importantes es todo el acompañamiento que hacemos a las personas. Creo que las personas se sientan especiales y que están teniendo contenido totalmente personalizado a partir de su motivo de consulta, pues nos hace muy diferentes, eso ya es algo particular, adicional, todo el aprovechamiento que tenemos de la tecnología, la información que le podemos brindar a las personas y a las compañías acerca de la evolución de lo que va pasando con la terapia, no solamente en términos del estado psicológico sino emocional, y también en términos del impacto en la productividad" (Arbelaez,2022).
Inspiration
The inspiration for this innovation was born from three lifelong friends with different professions. One of them provided psychological therapy services on the internet, and from that arose the need to create a psychological consulting platform that would allow us to reach all people with these types of needs around the world.
"I think there is a very important story in my life, and it is that my sister was born 28 years ago with Down syndrome and I think that since then I have been a clinical psychologist and it has been my passion all my life, and that is what moved me to study psychology - how to understand the behavior of human beings, to know why they did one thing or another in certain situations" (Arbelaez, 2022).
=============
La inspiración de esta innovación nace en cabeza de 3 amigos de toda la vida con profesiones diferentes. Uno de ellos prestaba servicios de terapia sicológica en internet, y a partir de eso surge la necesidad de crear una plataforma de consultoría psicológica que permitiera llegar a todas las personas con este tipo de necesidades alrededor del mundo.
Según Camilo Arbeláez, los diferenciales de Enterapia.co, son el acompañamiento que tienen las personas a través del contenido totalmente personalizado, el aprovechamiento para brindar atención a los consultantes, la tecnología implementada que se brinda a través de los diferentes canales tecnológicos, la información que le brinda a las personas y a las compañías acerca de la evolución de lo que va pasando con la terapia, no solamente en términos del estado psicológico o emocional, sino también en términos del impacto en la productividad.
"Creo que hay una historia muy importante en mi vida y es que hace 28 años nació mi hermana, ella tiene síndrome de Down y creo que desde ahí yo soy psicólogo clínico y es mi pasión ha sido toda la vida, y eso fue lo que hizo que empezará a estudiar psicología. Cómo entender el comportamiento de los seres humanos, saber por qué hacían una cosa u otra, porque en ciertas situaciones respondemos de una manera u otra" (Arbelaez,2022).
Overall impact
Enterapia.co points to the SDG number 3 "Guarantee a healthy life and promote the well-being of all at all ages." The focus on mental health is carried out with therapeutic support activities, this tool teaches techniques to take control of one's life and additionally to respond to demanding situations that are difficult for the patient, teaching through strategies to deal with these situations and with this, improve mental health.
Additionally Enterapia.co aims to "Promote sustained, inclusive and sustainable economic growth, full and productive employment and decent work for all" (SDG number 8) by creating decent jobs supported by entrepreneurship, creativity, and innovation, in this case for more than 15 employees and 30 associated psychotherapists.
According to its co-founder Camilo Arbelaez "A few years ago, clinical psychology was very separate from the emotional part and the professional development of people, and this is something that is completely linked. If a person has a family difficulty, for example, anxiety, depression or grief, that person, no matter how much training they receive and specific plans to function differently, if that person does not solve that difficulty, they will not be able to respond adequately to their different functions" (Arbelaez, 2022).
=============
Enterapia.co le apunta al ODS número 3 "Garantizar una vida sana y promover el bienestar de todos a todas las edades." El enfoque en salud mental se realiza con actividades de apoyo terapéutico, esta herramienta enseña técnicas para tomar el control de la vida y adicional a responder a situaciones demandantes o que se le dificultan al paciente, enseñando mediante estrategias hacer frente a estas situaciones y con esto mejorar la salud mental.
Adicional Enterapia.co le apunta a "Promover el crecimiento económico sostenido, inclusivo y sostenible, el empleo pleno y productivo y el trabajo decente para todos" (ODS número 8) esto mediante la creación de puestos de trabajo decentes apoyados en el emprendimiento, la creatividad y la innovación, en este caso para más de 15 empleados y 30 sicoterapeutas asociados.
De acuerdo a su cofundador Camilo Arbelaez "Hace algunos años se tenía muy separada la psicología clínica de la parte emocional y el desarrollo profesional de las personas, y esto es algo que está completamente ligado. Si una persona tiene una dificultad familiar, por ejemplo, ansiedad, depresión, duelo, esa persona, por más que haga capacitaciones, planes específicos para funcionar diferente, si esa persona no soluciona esa dificultad, no va a poder responder de una manera adecuada ante sus diferentes funciones" (Arbelaez,2022).
Business benefit
Enterapia.co SAS was established in Colombia in 2018 within the therapeutic support activities sector. In 2021, it presented a net sales revenue growth of 19.83% (EMIS, 2022).
In its first year the company served between 30 and 40 people, a very different figure from the current one, in which the company has 10,000 users, and is present in 350 cities in 49 countries.
"Today we are talking about thousands of people whom we have already supported and who have also transformed their lives because that is our interest beyond economic growth," says Camilo Arbeláez.
=============
Enterapia.co SAS fue constituida en Colombia en el año 2018 dentro del sector de actividades de apoyo terapéutico. En el 2021 presentó un crecimiento neto de ingresos de ventas de un 19,83% (EMIS, 2022).
En su año de fundación, la compañía atendía entre 30 y 40 personas, cifra muy diferente a la actual, en la que la compañía cuenta con 10.000 usuarios, tiene presencia en 350 ciudades, en un total de 49 países.
"Hoy hablamos de miles de personas que ya hemos apoyado y que adicionalmente hemos transformado su vida porque ese es nuestro interés más allá del crecimiento económico", indica Camilo Arbeláez, cofundador de la compañía al hablar del crecimiento de Enterapia.
Social and environmental benefit
Enterapia.co contributes socially to the improvement of people's lives by increasing productivity by 36%, reducing by 50% the symptoms of anxiety related to disorders and the hours of work lost in a week by the clients who decide to change their lifestyle and put themselves in the hands of the professionals on this platform.
Additionally, offering different prices in its sessions and services packages (between 25,000 and 120,000 Colombian pesos), makes Enterapia accessible to a greater number of the population, ensuring that people who require psychotherapeutic support can obtain timely and reliable care. Quality, which is reflected in the more than 10,000 users who use the platform today: "We offer a comprehensive health service. Health is not only physical, sometimes we see it that way and neglect behavioral health, as we call it. We believe that with Enterapia we are complementing what people need to have a good health plan in general", mentions Camilo Arbeláez.
When a person attends therapy, they learn to apply tools that allow them to interact and make appropriate decisions with a better management of emotions. This in turn contributes to an improvement in interpersonal relationships and the construction of a much more empathetic society.
=============
Enterapia.co contribuye socialmente en el mejoramiento de la vida de las personas incrementando la productividad en un 36%, disminuyendo en un 50% los síntomas de ansiedad relacionada con trastornos y de las horas de trabajo perdido en una semana de los consultantes que deciden cambiar su estilo de vida y ponerse en manos de los profesionales de esta plataforma.
Adicionalmente, el ofrecer diferentes precios en sus paquetes de sesiones y servicios (entre 25.000 y 120.000 pesos colombianos), hace que Enterapia sea accesible a una mayor cantidad de población, logrando que las personas que requieran apoyo psicoterapéutico, puedan obtener una atención oportuna y de calidad, lo cual se ve reflejado en los más de 10.000 usuarios que hoy utilizan la plataforma: "Ofrecemos un servicio de salud integral. La salud no es sólo física, a veces lo vemos de esa manera y descuidamos un poco la salud comportamental, como la llamamos. Creemos que nosotros con Enterapia estamos complementando lo que necesitan las personas para tener un buen esquema de salud en general", menciona Camilo Arbeláez cofundador de la compañía.
Cuando una persona asiste a terapia aprende a aplicar herramientas que le permiten interactuar, tomando decisiones apropiadas a las situaciones vividas. Mostrando un mejor manejo de emociones, ya que las está entendiendo (Asociación Mexicana de Psicoterapia y Educación, 2020). Esto a su vez contribuye a que haya una mejora en las relaciones interpersonales y se construya una sociedad mucho más empática.
Interview
Camilo Arbelaez, CEO
Keep this story going! Share below!
Enterapia
Bogotá, Bogotá, CO
Business Website: https://enterapia.co/
Year Founded: 2018
Number of Employees: 11 to 50
Enterapia is a company that belongs to the therapeutic support activities sector, founded in 2018 by Camilo Arbeláez and Camilo Forero, to transform people's behavior through an online platform that allows psychotherapy to be accessed from any place in the world. It currently has 15 employees.
The platform is focused on transforming the way people live, through online psychotherapy processes via video calls or chats from anywhere and anytime, taking great care of people's security and privacy (Monterrosa, 2020).
"The offered services are focused on issues of anxiety, loneliness, sadness, and couples therapy, for example, development of soft skills. From the emotional work we do, we get people to potentiate their soft skills or, for example, engagement" (Arbelaez, 2022)
=============
Enterapia.co, empresa perteneciente al sector de actividades de apoyo terapéutico, fue fundada en noviembre de 2018 por Camilo Arbeláez y Camilo Forero, con el propósito de transformar el comportamiento de las personas a través de una plataforma online que permite llevar la psicoterapia a cualquier lugar del mundo. Actualmente cuenta con 15 empleados.
La plataforma está enfocada en transformar la manera en la que las personas viven, por medio de procesos de psicoterapia online a través de videollamadas o chats desde cualquier lugar y en cualquier momento, cuidando mucho la seguridad y la privacidad de las personas (Monterrosa, 2020).
"Los servicios que se ofrecen se enfocan en temas de ansiedad, soledad, tristeza y pareja, por ejemplo, el desarrollo de habilidades blandas. Nosotros desde el trabajo emocional que hacemos, logramos que las personas potencialicen sus habilidades blandas o, como, por ejemplo, el engagement" (Arbelaez,2022)