Traffic Tech Traffic Tech: Change, One Step at a Time
Author
School
Professors
Global Goals
Keep this story going! Share below!
Summary
Giving Tuesday: Traffic Tech takes a part in the GivingTuesday program, they take pride in producing inspirational projects for good causes through the GT global network. For their initiative, Traffic Tech has been involved in campaigns both inside and outside of its operations.

Innovation
One of the main innovative approaches Traffic Tech took in the GivingTuesday program is the "Protecting Frontline Workers Around the Globe" campaign in response to the COVID-19 pandemic; Through collaboration with the Canadian manufacturer and supplier of personal protective equipment (PPE), PRIMED, Traffic Tech pledged to donate a mask from every Canadian to frontline workers around the world. Traffic Tech also collaborated with Global Medic to distribute 38 million masks to nations in shortage of PPEs.
Inspiration
Traffic Tech began in 1986, getting a foothold in the budding third-party logistics market. Their success in the past decades is in part due to their knack for customer service, and their propensity for constant innovation. Although Traffic Tech is a multi-continental powerhouse in the transportation, warehousing, and logistics markets, they have always recognized the importance of remaining on the cutting edge of innovation. Traffic Tech as an organization has developed an acumen for both realizing and actualizing equitable pursuits that benefit the company and its stakeholders. Initiatives such as their partnership with EV logistics providers, and their development of young talent are simultaneously profitable and help build a better future; it is this dynamism that has allowed Traffic Tech to expand its reach to nearly every continent and become the standard of what a third-party logistics provider can aspire to be.
Overall impact
As a result of being a third-party company, they do not have too much control over the emissions of their vehicles because they do not own or have authority over said vehicles. Traffic Tech makes positive strides in aspects they have control over. They are focusing on employee mental health by providing physical and mental health benefits. They connect to Sustainable Development Goal #3: 'Good Health and Wellbeing. Traffic Tech provides mental health days where employees get a break from their regular work activities to focus on their wellbeing. By creating these partnerships with companies that have a positive impact on the world, Traffic Tech was able to help prevent the spread of Covid-19 by delivering personal protective equipment. They have also taken strides to raise awareness and aid in helping mental health.
Business benefit
Through their development and mentorship of young and hopeful supply chain & logistics professionals, Traffic Tech has benefited both monetarily and reputationally in terms of the marginal goodwill they have gained. On top of its commitment to developing its employees, traffic tech has established itself as an equal opportunity employer; as a result, they have become a lightning rod for the industry's top talent. Because of its talented and passionate workers, Traffic Tech has partnered with industry giants like as Costco and Walmart, who, on top of bringing valuable business, also bring an appetite for cost-effectiveness and innovation.
Traffic Tech deals with both full truckload and less-than-truckload orders, the latter can often be more profitable as it requires more coordination by Traffic Tech's teams, and consequently, higher fees. Traffic tech sales representatives often use their reputational leverage to book the more lucrative LTL loads, using their accumulated goodwill. The company's goodwill and unparalleled integrity are inexorable aspects of their sales pitch, without their good name, suppliers would not be able to entrust their valued cargo to the shippers' Traffic Tech connects them with; this concept of profitability through decent business practices has a direct link to SDG #8, "Decent work and Economic Growth".
Social and environmental benefit
The goal of the GivingTuesday initiative was to set aside a day to do good, but Traffic Tech went above and beyond with their approach. In 2021, Traffic Tech was able to donate $100,000 to support mentorship programs, medical breakthroughs, climate action, and more. In the same year, the company leads three main GivingTuesday campaigns including: "Protecting Frontline Workers Around the Globe", "Helping Miracles Happen", and "A Delicious Fundraiser for Mentorship". During the height of the Covid-19 outbreaks in 2021, countries such as India, Pakistan, Bangladesh, Sri Lanka, Nepal, Syria, Yemen, Bahamas, Dominica, Saint Vincent, Grenadines, and Guyana were not able to secure enough personal protection equipment that keeps people safe from the Covid Variants. With the partnership with PRIMED, Traffic Tech helped distribute a total of 38 million masks to those countries and helped protect lives from the global pandemic which corresponds to SDG #3: Good Health and Well Being. Traffic Tech also took a role as a Miracle Hour sponsor for to "Helping Miracles Happen" campaign where they helped to raise $1.3 million for Montreal Children's Hospital. The donation helped children who were in need of treatments for rare form diseases, and the campaign itself gave children chances to share their stories as young patients. Lastly, as a sponsor of the West Island chapter of Big Brothers Big Sisters, Traffic Tech helped raise funds for the cause of providing mentors and SDG #4: quality education to vulnerable youth faced with adversity. West Island's goal is to mentor young people and help them build confidence to strive in society.
Interview
Christopher Rhynold number: +19024127992, Managing Director
Business information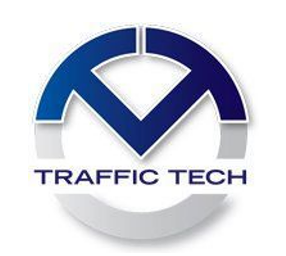 Traffic Tech
Chicago, Worldwide
Year Founded: 1988
Number of Employees: 1001 to 5000
Traffic Tech is a third-party logistics company that offers services that cover shipping, tracking, and warehousing of products. They hire independent drivers and carriers to ship certain goods from suppliers straight to the consumer. Traffic Tech is devoted to acting sustainably by partnering with charitable causes as well as supporting the mental health of its employees.