Traditional Pie Making with a Healthy Twist
Euro Bakehouse
Overview
Euro Bakehouse is a restaurant cafe located at the Mountain Gate shopping center, Ferntree Gully, Victoria, Australia. The business sells a variety of foods, including coffee, baked goods, and hot food. The business has been running for 5 years and has been recognized by local customers as a store that sells goods made by the business. Some of the most popular foods that Euro Bakehouse is proud to sharing are its pies and pastries.
Author
Havtech Chiv
School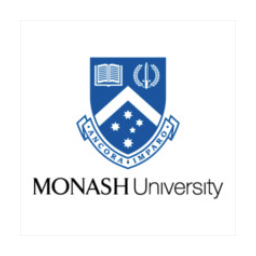 Monash University
Professor

Gitanjali Bedi
Innovation
The making of the pastry follows a traditional method that isolates the margarine from the dough mixture, which includes flour, water, sugar, and salt. The margarine is only incorporated after the dough is left to set for 20 minutes. The pastry is then baked at 180°C in a convection oven. This allows the pastry to achieve its airy and puffy texture.
The business purchases its ingredients from innovative suppliers such as EOI and Ben Furney. The margarine and shortening used in the making of the pastry are derived from plants such as soybeans, so these goods can also be enjoyed by vegetarians.
Euro Bakehouse's latest innovation is using its pastry dough as a substitute in rolls, Danish pastry, and other pastry-based recipes, delivering new tastes and textures that will appeal to other consumers such as teenagers and young adults. Pie pastry is known to be highly versatile, and using it in new recipes unlock its full potential. Euro Bakehouse's expertise in making pastries allows the business to explore new recipes without compromising on quality and taste.
Euro Bakehouse and its innovation in pie making contributes to United Nations Sustainable Development Goals 3 and 12. First, the concept of Health and Well-Being is highly considered in the business operations. The majority of the store's customers are seniors, working class individuals, and travelers. Many of the customers are health conscious, and eliminating MSG and animal fats and substituting healthier alternatives (plant-based fats, organic seasonings, and premium ingredients such as flour and lean meats) allows more people to enjoy various types of food. Next, Euro Bakehouse has taken efforts to address Responsible Consumption and Production. Any leftover dough from the previous batch is sealed in a container and stored in a cool, dry place with no exposure to heat; it can then be recycled into the next batch. At the end of the day, leftover pies and pastries are either given to regular customers as complimentary meals or consumed by members of the shop. Euro Bakehouse recognizes the advantage of using premium ingredients for their quality while minimizing costs through innovative production and inventory management methods.
Inspiration
Euro Bakehouse is committed to making its food healthier for many of its customers without compromising on quality and processes. As a result, new tastes have been developed, and its expertise in pastry making has been used as its innovation.
The reasons why Euro Bakehouse is conscious in terms of the production of pastries are:
to help combat health problems facing Australia, especially obesity. Some 28% of adults were obese in 2014-2015; this is an increase from 19% in 1995.
to save precious resources that end up as waste. Australia's waste management strategies and policies are still underdeveloped, as most waste is sent to China to be processed.
Modern methods of pie making diminish the quality of the pie in terms of taste and texture.
Purchasing from Australian suppliers that own and make the product helps promote growth in the local economy.
Many similar cafes and restaurants purchase pies and pastries from Euro Bakehouse due to the time taken to produce quality batches of the goods.
Euro Bakehouse owner Hout Kouch stated, "Yes, I got a bit of my innovation about my technique of my pastry because the way that I do my pastry is a bit hard, but it tastes much better than some people; they just mix all the fat and the dough together. It's easy but it doesn't taste like my way…when I do the dough, I make the dough, then I put the vegetable pastry in the middle and I roll it for 6-7 times, step by step. So when I do this way, it tastes much better than other people. And the other thing is, you have to choose something healthy for the customer; now all the people think about are healthy things."
Overall impact
The intention of the innovation owes to the idea of responsible production and consumption, which helps improve the health and well-being of consumers. To operate a cafe, Euro Bakehouse has to comply with the Health and Human Services Department by displaying hygiene and cleanliness in the facility and processes. To appeal to customers, Euro Bakehouse continues to experiment with new recipes and take advantage of its expertise in dough making.
Business benefit
The innovation helps attract a growing number of young consumers who are eating more healthily. The recipes are revised and refined to make the food available to a diverse range of consumers. The innovation is also shared with employees so that they are able to explain the nature of the innovation when interacting with consumers. This reinforces positive consumer experiences and in return increases repeat purchases and brand building.
Social and environmental benefit
By being innovative in terms of production, Euro Bakehouse is playing an important role in contributing to the health and well-being of consumers. To show support for the local community, Euro Bakehouse also participates in charitable work, which aligns with Knox City Council's vision of promoting growth in the local economy and enhancing the welfare of the community.
Interview
Hout Kouch, Owner
Keep this story going! Share below!
With consumers becoming more health conscious when it comes to consumption, cafes and restaurants are influenced to offer healthier menus. Staple foods that are routinely eaten can incorporate healthier components and ingredients in the creation process.
While pie making continues to follow authentic, traditional processes, introducing new ingredients makes the food healthier to enjoy while preserving the texture and taste as originally intended. Euro Bakehouse contributes to the health and well-being of the Mountain Gate community in Ferntree Gully by offering its tasty meals. Additionally, to show support for the community, the business has participated in a fundraising program to help support local schools.