Toyota Family Education
Toyota
Overview
The Toyota Family Literacy Program (TFLP) offers those from low-income and otherwise disadvantaged communities an opportunity to learn basic reading skills to help them progress in their careers. In order to make TFLP possible, Toyota partnered with the National Center for Families Learning (NCFL) to create this one of a kind program. This program allows families to learn together, reinforcing family relationships and literacy skills. This program targets low-income families and is a "multi-generational solution to educational challenges that respond to societal changes and opportunities." It has made numerous resources freely available to these families, allowing anyone and everyone to learn. Some of these resources include a community library and a family program development curriculum. This curriculum targets elementary level education but aims to eventually broaden its horizons and offer higher level education as well. This may be accomplished by expanding the existing program or partnering with another organization.
Authors
Kevin Chen
Michelle Siu
Rishi Panda
Hemal Patel
xiru yin
School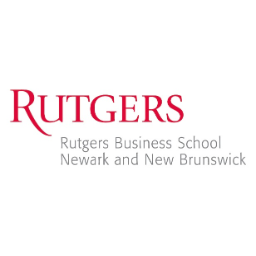 Rutgers Business School
Professor

Jeana Wirtenberg
Innovation
Toyota and NCFL have been partners for over twenty years. In 2013, they decided to create this 6-year initiative to engage families and improve family literacy. This program was implemented through awarding five organizations three-year $175,000 grants, in addition to a range of NCFL training and communications support, learning items and materials. Fifteen grants are awarded over the course of this six-year initiative. Schools, libraries and other community organizations that provide services to families are encouraged to apply for these grants. Toyota matches employee donations to NCFL and other charities of $10 or more. Employees aren't required to perform community service, they genuinely want to.
In regards to external stakeholder communication, Toyota has many websites conveying information about these programs and NCFL releases progress reports on the ongoing projects (facilities, family learning, etc.). Although it was not deliberate, Toyota's initiatives happened to coincide with United Nations Sustainable Development Goal 4: Quality Education. Toyota has been incorporating this goal into their company for several decades, since before the 17 UN Sustainable Development Goals were codified in 2015.
As far as funding is concerned, Toyota sets aside a portion of their profits into an Operations Budget to fund all of their non-profit program philanthropies. As a car company, Toyota improved people's mobility; through its literacy program, it improves people's education and advances their careers.
Inspiration
From the beginning, Toyota has been committed to being a good corporate citizen in the communities where it does business and believed in supporting programs with long-term sustainable results. One of the pillars of Toyota is to respect others. TFLP is derived from that pillar and helps create equal access to education. Toyota wanted to be more than just a blind sponsor or donor. The company wanted to take a more hands-on approach with its philanthropy.
One of our interviewees was the Senior Manager of Social Innovation, Ana Meade. She mentioned her academic background was "Sociology, with a minor in Education" implying that her roots belong in the want to help others. She appreciates how Toyota upholds their pillar of respect in how they treat their employees, customers, and community. Another employee we interviewed was Russ Koble, the Environmental Communications Manager. He mentioned that he "started off at a dealership before joining the corporate office." He appreciated the way the Toyota talked about doing good in the world, which inspired him to want to do good as well. We also interviewed Mark Yamauchi, the Sustainability Manager for Toyota. He was inspired to become an employee at Toyota because he was fascinated with cars and their developmental programs. Working at Toyota gave him the opportunity to meet many intelligent co-workers who are as passionate about these developmental programs as he is. Together they create innovative programs to help improve society and the environment. Going back to how it started, Toyota has always strived to help others.
Overall impact
This innovation has a sense of mission and purpose about it because Toyota is trying to educate future leaders. People cannot be innovative and think sustainably without a solid education. Therefore, this literacy program is essential for future leaders. Toyota's vision to improve the world is seen through their history and business model. Take the Toyota Prius, which is one of the first hybrid cars. Another car, the Toyota Mirai, is a hydrogen electric car that emits water instead of carbon monoxide. These types of innovative products are impossible to achieve without education. Toyota is doing what it can to provide an educational foundation for less fortunate families.
Toyota and NCFL launched a program which expands beyond just the classrooms and into homes and communities. As Ana describes it, "they first send children and adults into their respective literacy programs and then bring them together to create a family literacy program which will allow children and parents to learn together in order to enhance their learning abilities." Now they are planning on developing some digital elements such as a website, mobile app, social media and other online products to help families engage. This will benefit society because these tools will give families better access to education. Toyota wants to make the world a better place for everyone, including those who struggle in our society.
Business benefit
Toyota Family Learning reflects the modern-day movement for families learning together. Toyota created this program to address educational needs and provide opportunities for a diverse group of low-income families. Ana asserts that "this new initiative is the latest in Toyota's long-standing support of NCFL's mission to advance family learning and literacy. Toyota has had a long-lasting partnership with NCFL, providing more than $36 million to fund 256 literacy programs nationwide and impacting more than 1 million families." The short-term goal of TFLP involves improving schools, integration of sustainability into the curriculum, and a better connection between parents and children. The long-term goals of TFLP are to improve learning services in schools and engage parents and at-risk students by providing academic and home-life support.
Social and environmental benefit
NCFL reported that through this literacy program in 2015:
There was a 90% increase in family engagement and education
There was a 20% increase in family literacy activities in the home and community
96% of parents became a better at parenting
75% of parents improved their English skills
47% of parents upgraded improved the skills required to do their jobs
46% of parents earned more money
34% of parents got a better job
25% of parents obtained knowledge necessary to pass the US citizenship test
21% of parents earned a GED certificate or equivalent and
29 out of 42 families practiced important job skills
In 2017 it was reported that:
79% of children and parents improved their English skills
47% of parents upgraded job skills
40% of parents got a better job
28% of parents obtained the knowledge necessary to pass the U.S. citizenship test; and
29% of parents earned a GED certificate equivalent
In 2011, NCFL and Toyota celebrated the 20-year anniversary of their partnership. Together, they have created 256 family literacy programs in 50 cities and 30 states. Toyota has been successful and "the Toyota Family Learning Program has developed many programs such as the Parent and Child Together (PACT) Time and Parent Time, Family Service Learning, and Family Mentoring with digital learning as well." Some quantitative improvements include "community involvement and leadership increasing from 30% to 50%, which shows that people who have experienced learning from these programs proved their knowledge and confidence allowing them to be engaged in their communities through learning projects." There also have been increases in sibling and father bonding which went up from twenty-four percent to forty-four percent.
As Russ puts it, "many people know Toyota as a car company, but we're so much more than that. We're passionate about serving the communities where we work, live and play. We help by giving our time, knowledge and resources to support local organizations. We go past meeting our partners' day-to-day needs – we work with them to create tangible, sustainable solutions that address societal challenges." With their innovations and improvements toward education for those in need and without access, they continue to provide for the betterment for society becoming a reliable and caring company who wants "to go places," literally and figuratively.
Interviews
Russ Koble, Environmental Communications Manager
Ana Meade, Senior Manager of Social Innovation
Mark Yamauchi, Sustainability Manager
Keep this story going! Share below!
Toyota was founded as a textile company by Kiichiro Toyoda who wanted to create a way to make looming faster for his mother. The company is a business that makes great cars and trucks. But, they want to build a better tomorrow by finding, applying, and sharing ways to benefit people, the community, and the planet. This ideology of innovation is the foundation of Toyota.