To Serve Asian Taste
Chowbus
Overview
Chowbus aims to bridge the gap between customers and small Asian food businesses that do not get extensive recognition. Through a consumer-friendly user interface (UI), Chowbus helps bring exposure to smaller businesses and give consumers access to authentic Asian food.
Authors
Daniel Chiou
Andrew Fernandez
Lin Zhao
Priya Kumar
Yi Liu
School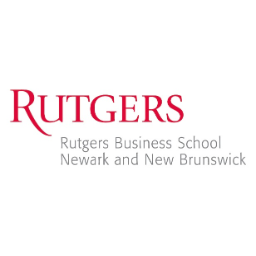 Rutgers Business School
Professor

Jeana Wirtenberg
Innovation
Chowbus, an authentic Asian food service with headquarters in Chicago, is known for centering its focus on meals rather than restaurants. This company is successfully emerging due to its $1 delivery fee that most competitors like Uber Eats, GrubHub, DoorDash, and others do not provide. Chowbus is a new service innovation that allows customers to order from various restaurants at once and provides the ability to capture its customers through the high-quality pictures of every meal.
This new innovation surpasses others within the food industry by supplying its customers with the Chowbus app. The app lets consumers order food for pickup or delivery through the Chowbus shuttle, known for delivering meals via efficient routes. The purpose of the startup of Chowbus was to give college students affordable and authentic Chinese food while eliminating high delivery fees.

Inspiration
This service was founded in 2016 by CEO, Linxin Wen, who was a master student at the Illinois Institute of Technology at the time. Linxin was able to put his ideas into action by testing his innovation at his university, and charged a $1delivery fee. Many people loved his idea, which led Linxin to implement the service through social media and websites. Any new ideas or investments toward the innovation were communicated via email or in-person meetings for internal stakeholders associated with Chowbus. External stakeholders are provided with the best customer service via email, online chat, and phone for any questions or concerns.

Chowbus is directly linked to the UN Sustainable Goals that include partnership for goals, good jobs/economic growth, and good health. It connects with small independent local restaurants to help make them more profitable by taking advantage of their resources. According to the interview with CEO Linxin Wen, "Chowbus plans to expand to 20 new markets and hire more employees within the upcoming years." Chowbus's goal is to provide a healthier and authentic option of food for its consumers, unlike its competitors such as DoorDash and GrubHub. In the January 2019 Techcrunch article "Asian food delivery startup Chowbus raises $4M", reporter Kate Clark states the business "has brought in a $4 million 'seed' funding led by Greycroft Partners and FJ Labs, with participation from Hyde Park Angels and Fika Ventures." The startup for the innovation was funded by local companies to help expand the service for a greater and affordable eating lifestyle. During the interview, the CEO mentioned, "Customers are our number one priority for our innovation. We do everything we can to satisfy them even if it requires further development." Chowbus's vision to help people try new authentic food is ambitious and meaningful.
Overall impact
Chowbus's innovation is multifaceted and seeks to create a multi-win business model that benefits both business and society. Different from other ordering software, Chowbus not only creates profits for itself, but also creates a number of new business models to ensure the interests of businesses and customers are met, and achieve better customer satisfaction. They created membership systems that connect loyal customers by building relationships with them, while rewarding them by eliminating their shipping fees. They also aim to help small and medium sized restaurants that are less competitive, helping them reduce entry barriers by offering a unique coupon code to each restaurant, and giving feedback to the restaurant on the number of times the coupon code is used each month. This method not only provides additional profit for the restaurant, but also wins more market share among benefit customers. According to the CEO, "We created 2,000 to 3,000 revenues for the restaurants monthly, helping them to increase orders approximately 20% to 25% daily."

In the short term, through their data tracking and analysis, it is found that the customer evaluation is higher than for similar software, the business feedback is good, and real profit growth is achieved. Meanwhile, it also creates considerable profits for their own business and provides more job opportunities for drivers. In the long run they are more thoughtful about their social and environmental mission.
In the midst of the novel coronavirus pandemic, people's lives are affected because they cannot go out, and in this case, people are more dependent on selling. To ensure the safety of the restaurant's production and delivery process, Chowbus provides all drivers with free anti-virus items including masks and gloves, and they deliver food at a safe social distance using contact-free delivery methods. They want to do everything they can to help customers, businesses and drivers and to keep the whole community safe during this special time.

Business benefit
According to their websites, Jennifer Marston pointed out, "The company reported a 300 percent year-over-year growth rate in 2018, according to a press statement. It previously raised $1.1 million in a pre-seed round. Both rounds happened in 2018. The new funding will go towards further platform development as well as expansion to 20 new yet-unnamed markets this year." The data shows that in a competitive food delivery market, Chowbus still had a significant market share and growth in 2018. Compared to Ubereat, DoorDash, and Grubhub, Chowbus is willing to charge less commission for restaurants to use their App to promote themselves.

During the interview, CEO Linxin Wen said, "This investment confirms the value of giving consumers and independent restaurants a better food-ordering solution — one that, unlike any other platform, supports the restaurant's business and enables food discovery." This is a new business solution that allows customers almost free of charge to order food and have it delivered to their house.
The qualitative impact of Chowbus is that they solved the expensive delivery fees issue from ordering online. This impact will help more and more people to accept ordering food online. When people think about Chowbus, they can imagine the $1 delivery fees from ordering it by "shuttle." The quantitative impact was a massive market growth for Chowbus. People are willing to try their services and get a membership because it's inexpensive and provides excellent service.
Social and environmental benefit
Chowbus's business model has allowed small businesses to thrive in the competitive food service industry by providing companies with exposure and consumer-friendly incentives to keep customers coming. With Chowbus providing small businesses with the flexibility in their product promotions, it has benefited consumers to have lower prices on their purchases backed by Chowbus.

Chowbus has made efforts on environmental issues. In order to save the cost of packaging, many businesses choose plastic boxes to put food in, which is not environmentally friendly, these disposable plastics bring a lot of pressure to the environment. Therefore, they hope to cooperate with businesses to find a cost-effective supplier of environmental protection materials packaging boxes to use more environmentally-friendly materials to protect the environment.
Interview
Linxin Wen, CEO
Keep this story going! Share below!
Chowbus
Philadelphia, Pennsylvania, US
Business Website: https://www.chowbus.com
Year Founded: 2016
Number of Employees: 51 to 200
Chowbus is a food delivery app that connects consumers with authentic Asian cuisine from small businesses. Chowbus supports and promotes small Asian food businesses with the objective to serve the customer.